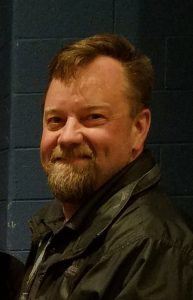 Joseph Wentela was born in the suburbs of Detroit in Eloise Michigan. Located west of Detroit, Joseph went to Wayne Memorial high school; where he graduated and then entered the military right away. Joseph knew from a young age that he wanted to join the military, he said that as early as kindergarten he felt the desire to show his patriotism by protecting and serving. By the time he was finished with high school, he was enlisted in the United States Air Force and was sent to basic training in July of 1987. A few years after he began basic training, Joseph helped with security during operation Desert Storm in Saudi Arabia. When he got back, he was stationed in the Upper Peninsula of Michigan at KI Sawyer Air Force Base in Gwinn. Joseph served as a Fire Team Leader and a Shift Administrator until, in 1994 Joseph retrained to join the OSI (Office of Special Investigation) and was transferred to Nellis Air Force Base in Nevada. After moving to Nevada, Joseph married Amy Maki and then moved to Yokota Air Force Base in Japan, where he had his first child Makenzi. After living in Japan for a few years, Joseph moved back to America, where he worked at Andrews Air Force Base in Maryland and had his second child Madison. Working for the OSI moved Joseph around quite a bit, he lived in three different countries and countless states, always showing his patriotism for the country he loves. Some of the locations Joseph has lived in includes Germany, North Dakota and Colorado. After working as an active duty member of the Air Force for twenty four years, Joseph retired and became a civilian employee for the military. He currently works at the Quantico Marine Corps base in Virginia, where he is a War Planner.
Operation Desert Storm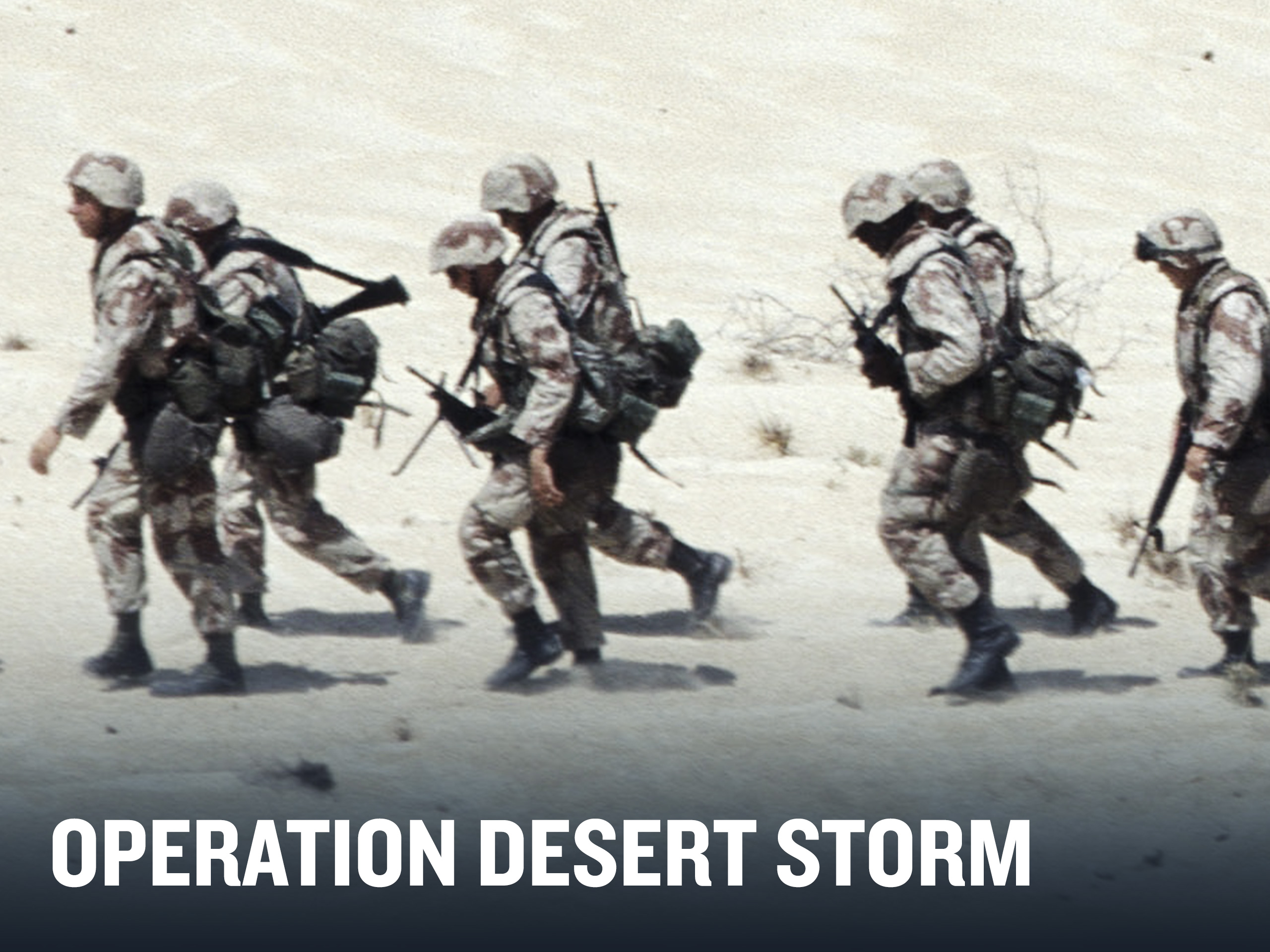 We'll start with some basic background information about Desert Storm. Operation Desert Storm was a part of what is known as the Gulf War. The Gulf War in its entirety ran from August 1990 to February 1991, while Operation Desert Storm ran from January 1991 to February 1991. The conflict began when Iraq invaded Kuwait, which led to the United States sending troops to Saudi Arabia in order to combat the invasion. Joseph was deployed to Saudi Arabia twice during the conflict, both times as a security policeman. While over in Saudi Arabia, Joseph provided "direct security for the F-177A Stealth Fighter" [1] as a Security Response Team leader and member. During his first deployment Joseph was responsible for immediate reaction when alarms or direct threats were received. He would also occasionally act as an Entry Controller, someone who directed access to personnel who entered and exited the hanger or maintenance pad when the aircraft was present. When Joseph was deployed to Saudi Arabia for the second time, he was given a higher leadership position due to his prior experience and reputation; the second time Joseph was a Senior Security Control Center operator. This means that he directed all of the actions and responses regarding all of the security police activity, especially if it pertained to the stealth aircrafts they were providing security for. Desert Storm did not directly affect Josephs rank, or the protocol he followed as an active duty member of the military, but it did give him a great sense of pride; he looks back on his deployments very fondly. Joseph enjoyed serving his country overseas, which was why he chose to be deployed to Saudi Arabia not once, but twice.
KI Sawyer
Not long after returning from Saudi Arabia, Joseph was sent to KI Sawyer Airforce Base in Marquette Michigan where he worked for about two years. While at Sawyer, Joseph had a couple of jobs that eventually let to him retraining and joining the Air Force Office of Special Investigation. Josephs first job at KI Sawyer was similar to the job he had while he was overseas in Saudi Arabia, he was a Fire Team Leader. His tasks while he was a Fire Team Leader included guarding the B-52 bombers, KC-135 Tankers or the weapon storage area. When he was guarding these locations, Joseph was responsible for responding to any direct threats against these secured weapons. After holding this position for a little while, Joseph was recruited to become the day shift admin due to his initiative and experience, as well as due to his technical savvy knowledge about computers as the time. In this new position, Joseph took care of and kept track of the duty schedules, awards, and decorations. Right before he retrained and moved to Nevada, Joseph met Amy who would eventually move to Nevada with him and become his wife.
Joining the OSI and Retiring
Upon joining the Office of Special Investigations, Joseph became a war planner, a position that he has had on and off for the past twenty five plus years. At the beginning of both of the larger conflicts America has engaged in (the ones in Iraq and Iran) Joseph was a war planner, and the United States entering into these conflicts have affected his job with the military. Due to the fact that Joseph is a war planner, at the time he had direct influence over the tactics used by the United States, as well as the techniques and procedures used by the Department of Defense. As a part of his job as a War Planner, Joseph also focused on how the Department of Defense utilized its counter-intelligence, counter-terrorism, and anti-terrorism missions during both of the conflicts in Iraq and Iran. While he was active duty, Joseph was a special agent for the Office of Special Investigations, so he took on many different jobs and roles, many of which were top secret. After twenty four years of being an active duty special agent Joseph retired, however he was not done serving his country. Once he retired, Joseph went on to become a civilian military employee and went back to working as a War Planner. In fact, Joseph didn't even need to move desks after he retired, he went right back to work in the same building at the same desk doing what he loved. This time around Josephs main job as a War Planner is managing deployments for the Office of Special Investigations in support of contingency operations and Joint Chief's of Staff exercises. Joseph is currently stationed at the Quantico Marine Corps base where he is going on his eighth year of retirement.
Josephs Help During Conflicts Over the Past Thirty Two Years
Ever since he was young, Joseph has wanted to be in the military, he wanted to protect and serve in order to help his country. Joseph has strong sense of patriotism that has grown over his time in the military, he is rightfully proud of the work he has done to serve our country during times of conflict. Our country has undergone quite a few changes over the past thirty years due to new and changing threats and Joseph has been there for all of it. By learning everything he can about everything he does, Joseph has contributed his time, resources, and initiative to the United States in four major conflicts (Desert Storm, the conflicts in Iraq and Iran, as well as 9/11), not to mention all of the work he does in his day to day job that helps out our country. Joseph is dedicated to his job, his country, and helping others; he brings pride to not only himself, but his family which supports him in everything he does.
Primary Sources
Wentela, Joseph. E-mail interview. Conducted by Makenzi Wentela, 20 November 2019.
Secondary Sources
Baker, Dewleen G; Campbell, Nancy; Dyrenforth, Sue; Grace, Mary C; Koruna, William; Lieneck, Mary; Welch, Robert (1992) Operation Desert Storm Outreach Program
Black, Jeremy; Riley, Jonathon (2011) Decisive battles: from Yorktown to Operation Desert Storm
Clancy, Tom; Stiner, Carl; Koltz, Tony (2002) Shadow Warriors: Inside the special Forces
Edmonton, Alta. (1991) :How Operation Desert Storm unfolded: [FINAL Edition]" Edmonton Journal