One of our first research tasks is to develop a spatial chronology that shows the development of the Pullman Palace Car Company's Erecting Shops. We need to do this to provide a spatial and temporal structure around which we can discuss work at the factory:
How did the process flow while building a palace sleeper car? Were there work stations? How were they connected? Can we follow a car from parts to rolling out onto the rail?
How did a particular worker move around the factory while completing tasks? By contrast, how did different activity areas connect in space?
Where in the process were employees most autonomous and where were they most closely observed? How/Why?
If we think about flow and movement, of employees and products, energy and waste, what patterns emerge and how do they change over time?
In order to do this study, we're looking for primary documents like maps, plans, blueprints, and photos, along with textual sources like ledgers and shop reports.
Funny thing– there are excellent documents like these in the collection of the Newberry Library. The maps and drawings held in the Newberry have details like these:
These first three drawings are of the Calumet Works, the maintenance shops at the Pullman Company operations on Lake Calumet.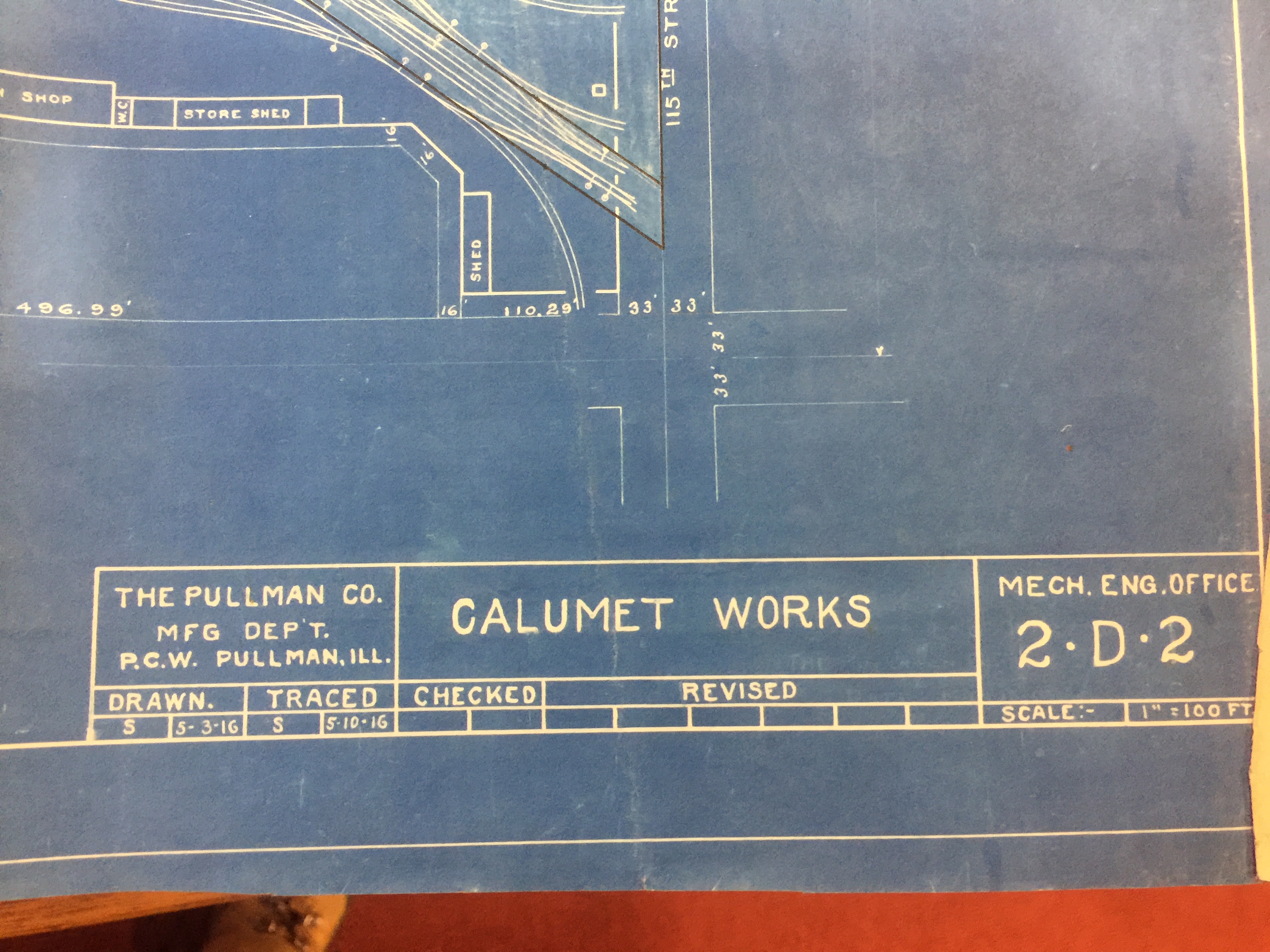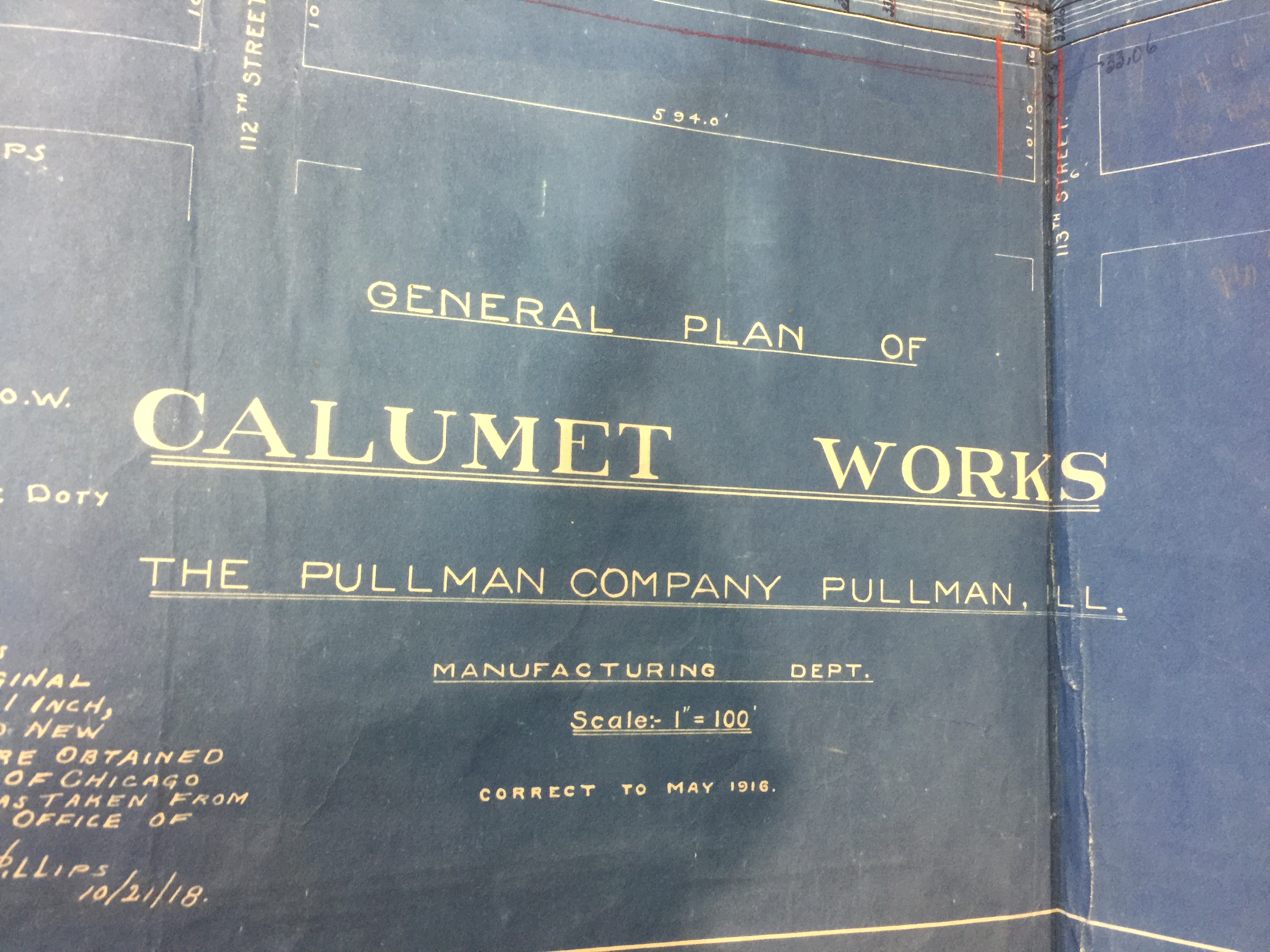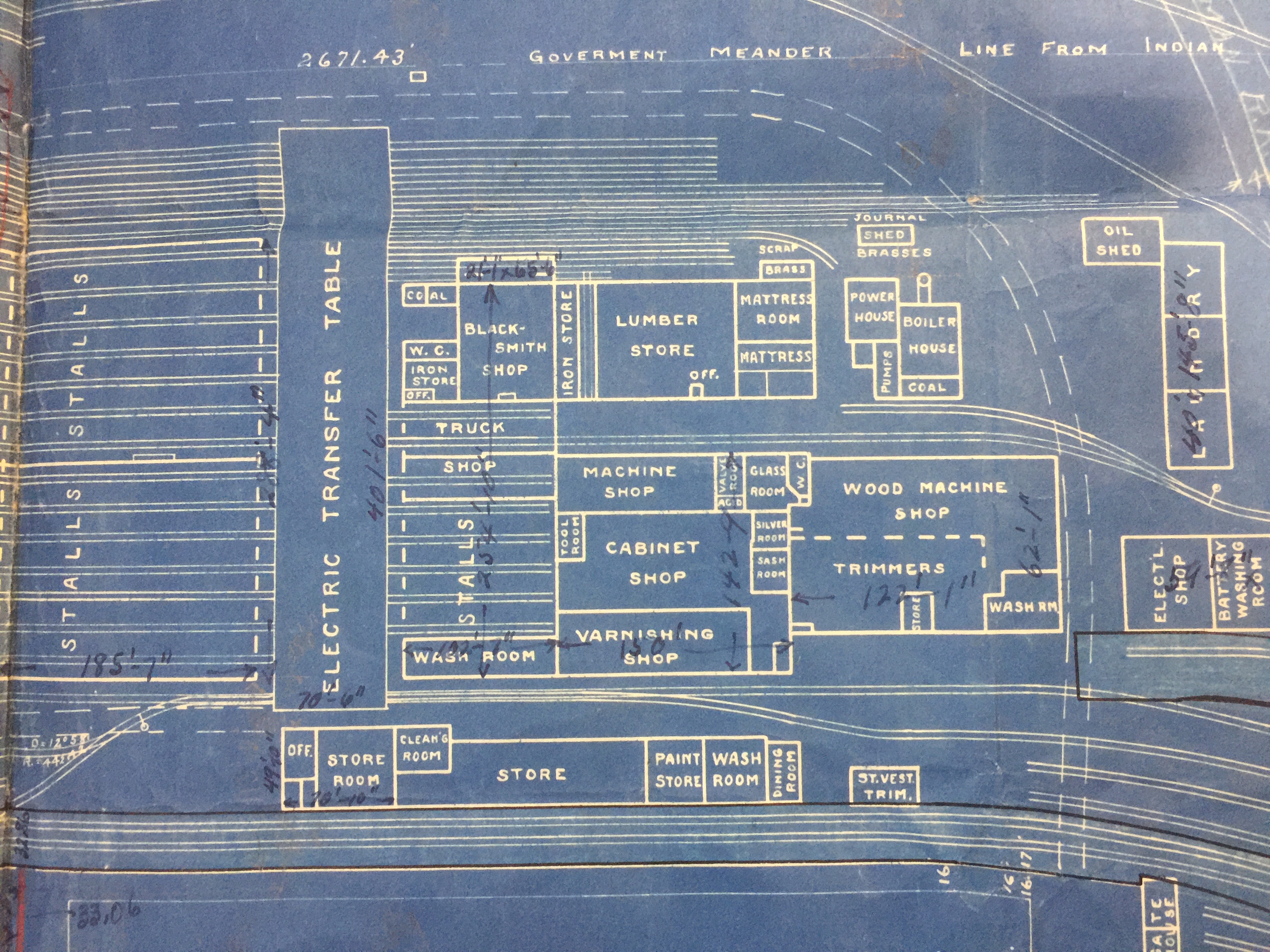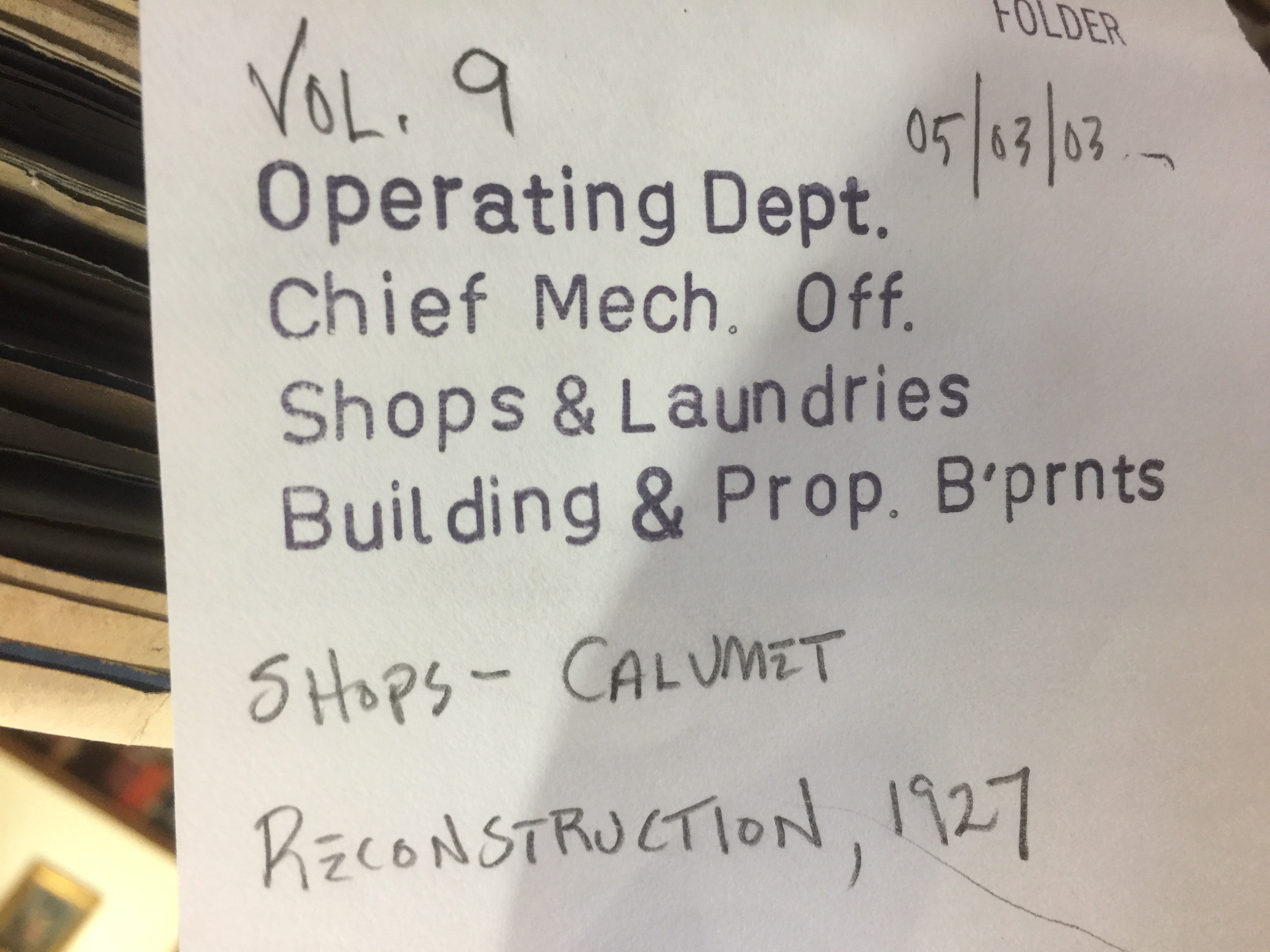 The Chief Mechanical Officer kept all the blueprints and drawings of the maintenance shops and laundries in one place, eventually binding them into oversize books.
2. What is great about these maps, as you can see with these examples from the Wilmington Shops in Delaware, is that the plans are often 'traces' of older maps with layers of sketches and markings (here in yellow and red) for proposed additions, changes, and developments.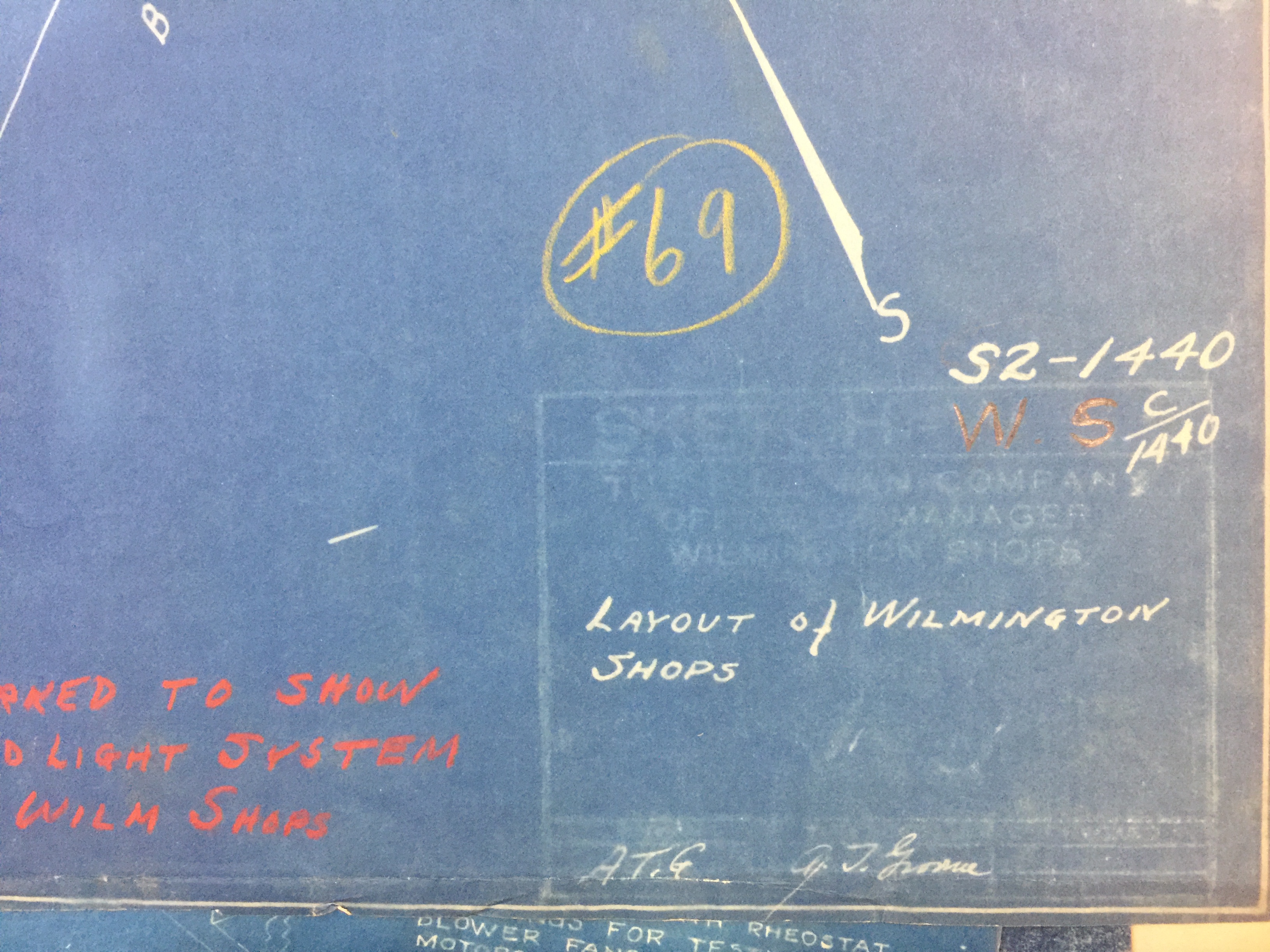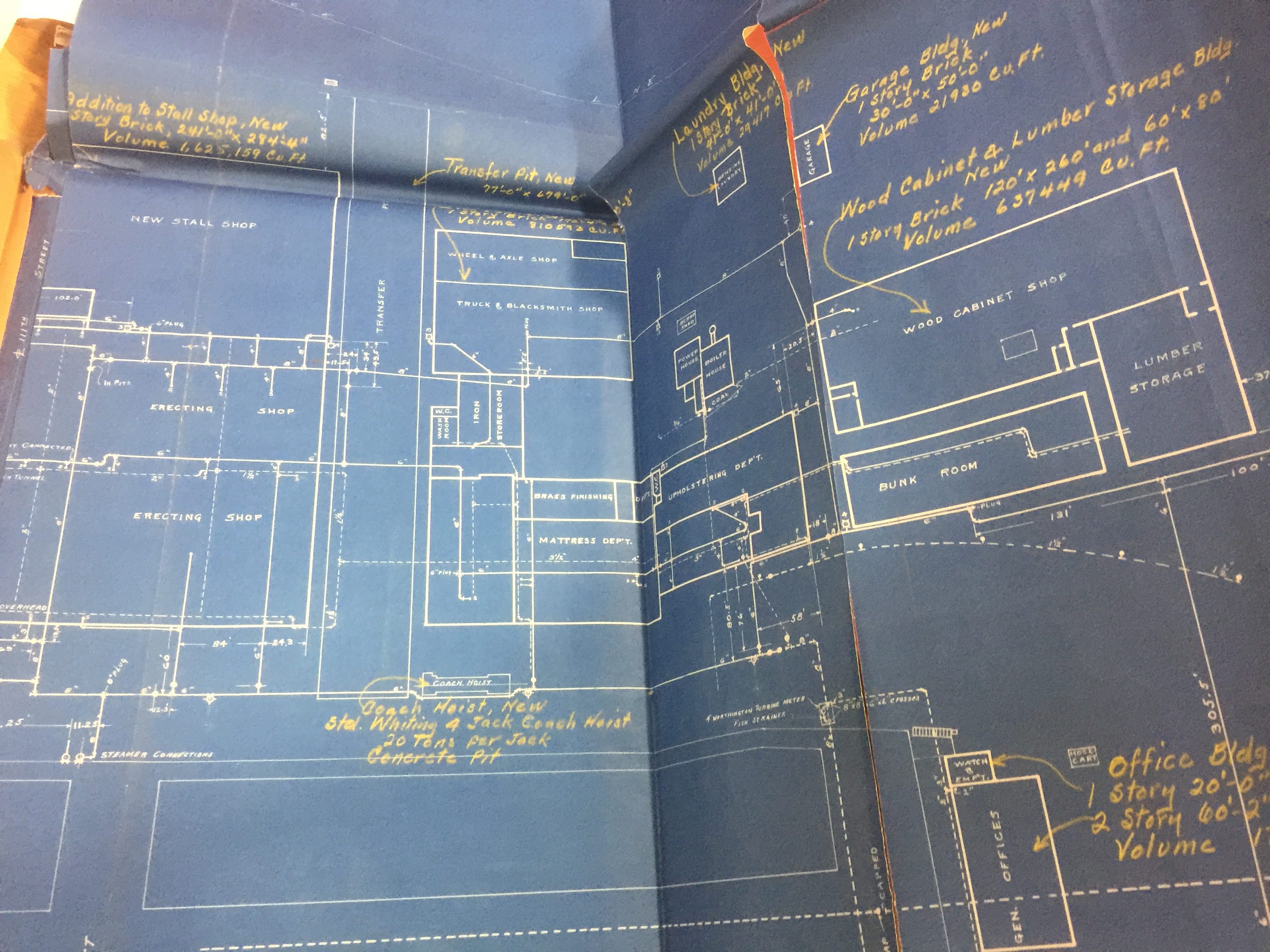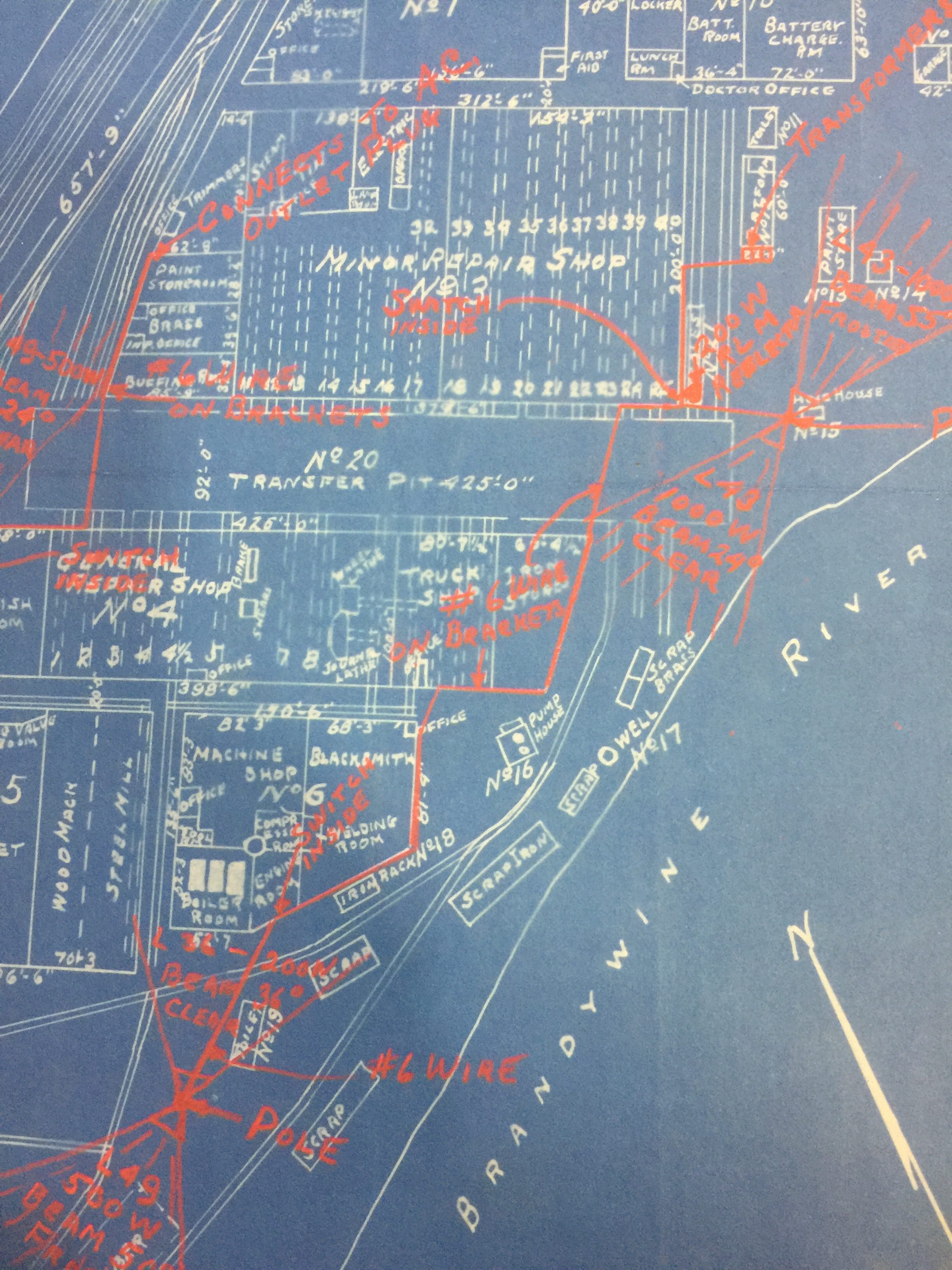 These maps include all kinds of improvements to the factory systems.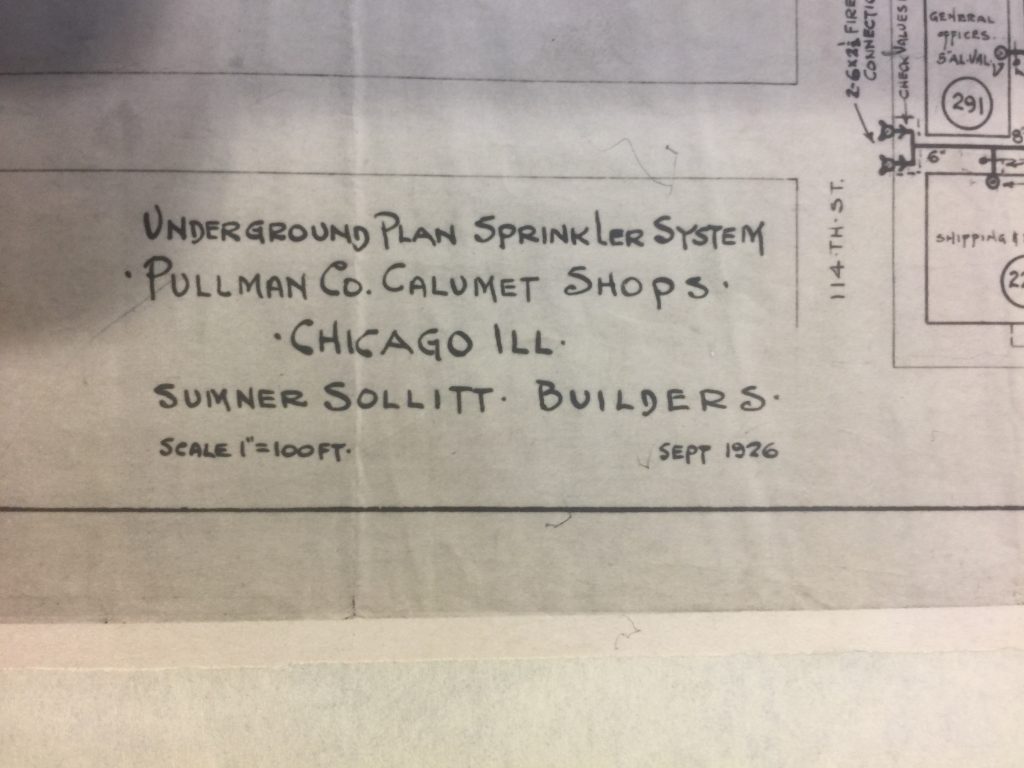 3. Most exciting, in terms of our current project, is that these maps sometimes include amazing levels of detail about how work was structured and organized within the space of the workshop floor. Look at these examples from the Richmond Shops that include machine locations and work spaces, complete with a key!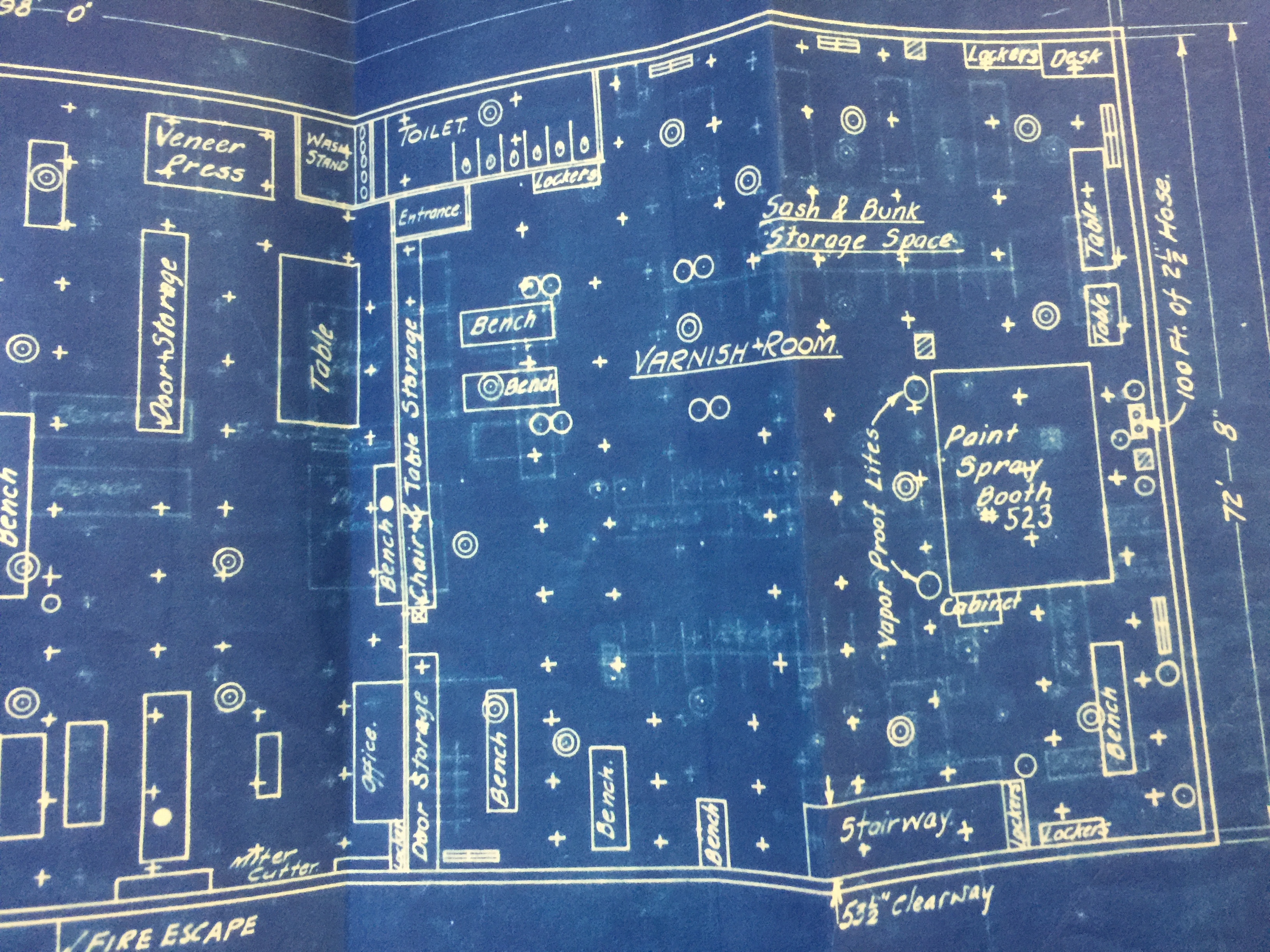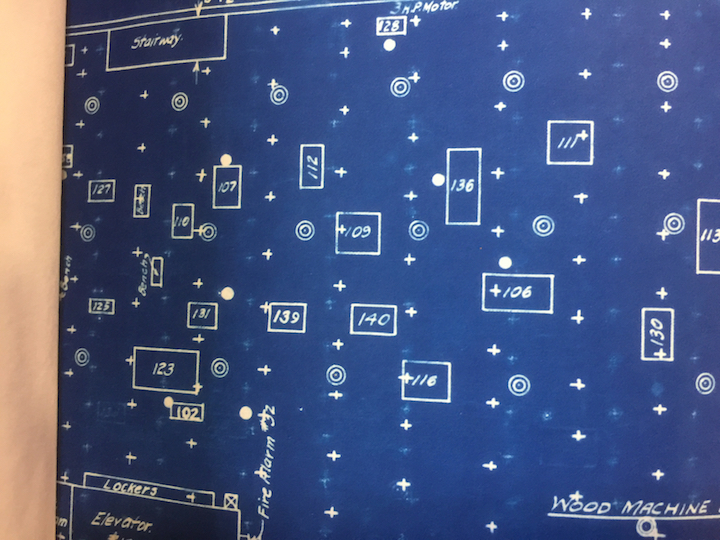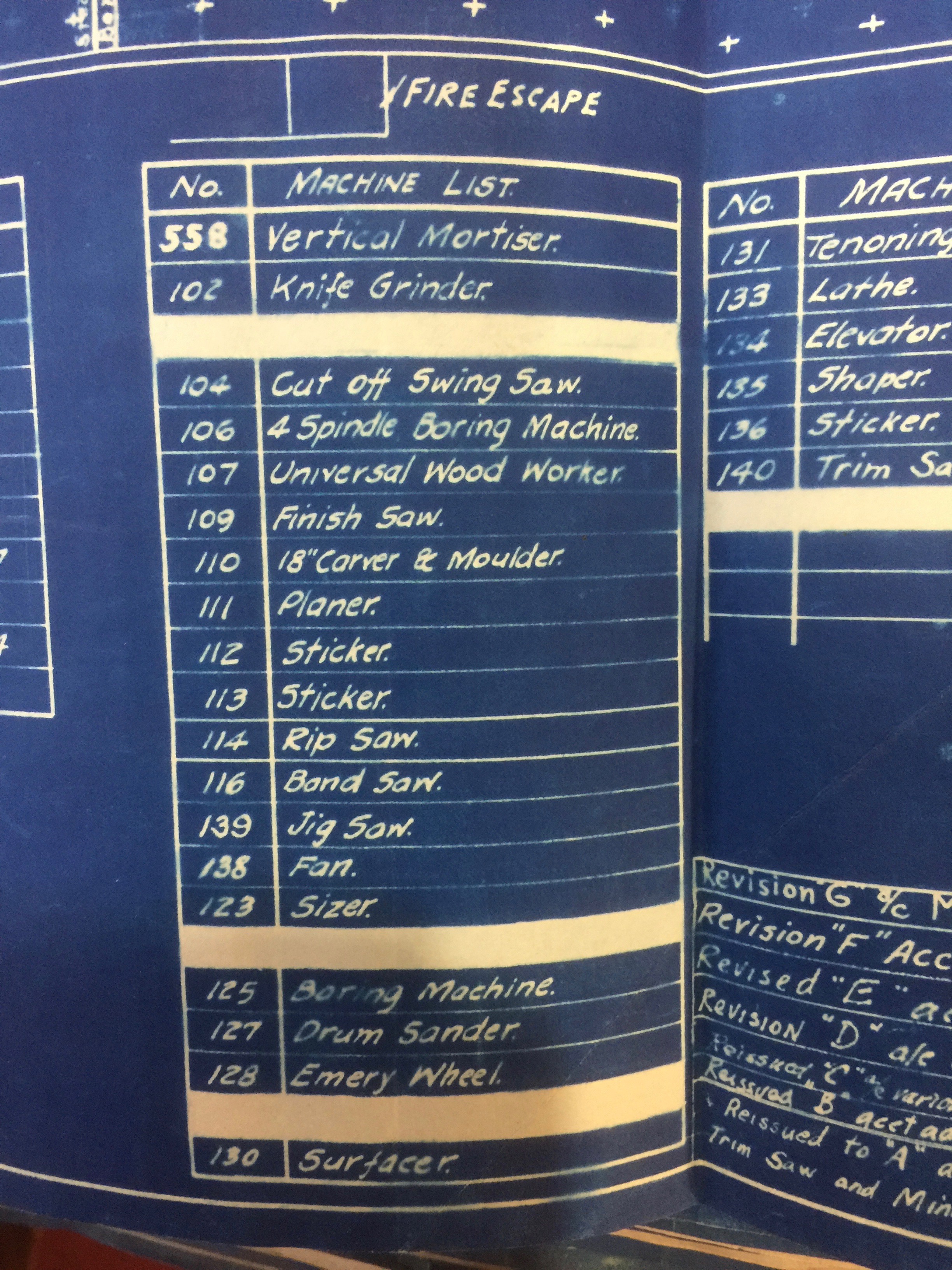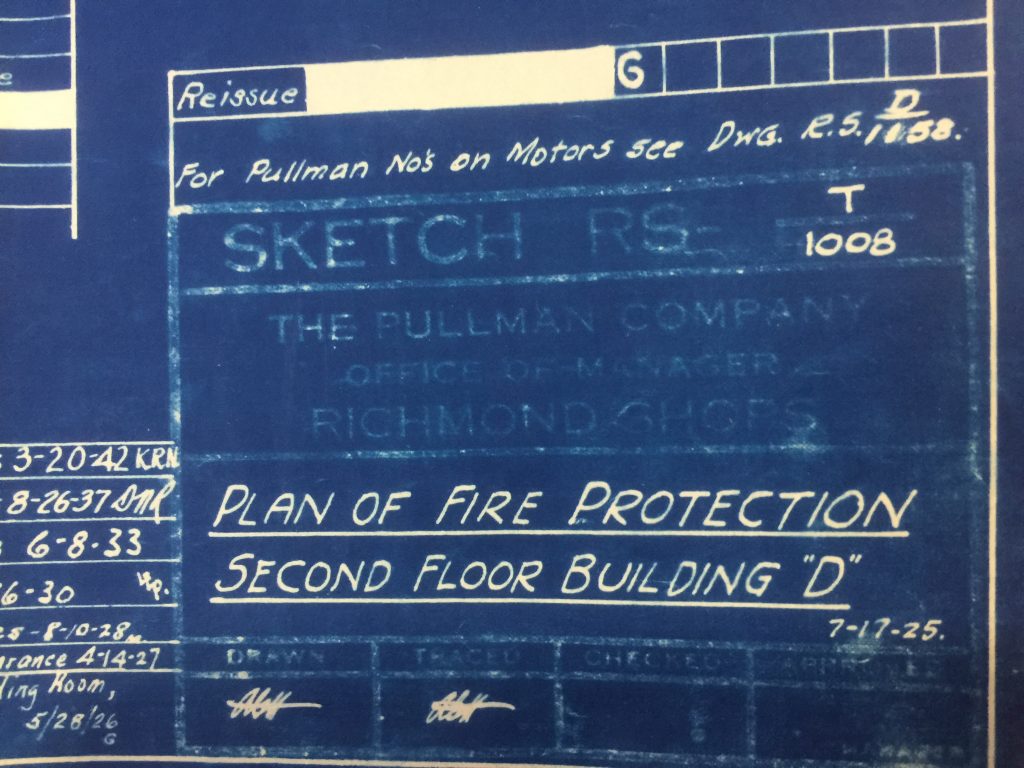 This level of detail is excellent and would give us tremendous insight into how the erecting shops were laid out (as designed) and perhaps how workers then used them as they modified their work areas. We could call that "as lived" or "as used" spatial organization.
Do you know where we can find any maps like these for the Palace Car Erecting Shops? Newberry doesn't have those, which I'll try and explain in my next post. But if you have information about maps like these, we'd love to hear from you!
You could really help us with our research if you have any leads!