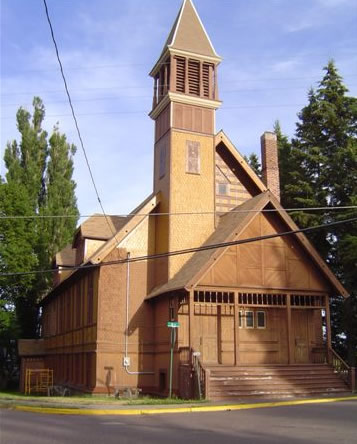 by Justin Beckman.
Architect: Holabird & Roche
Location: 1st and Tunnel Streets, Lake Linden
Built: 1886
Contractors: Emery & McCurdy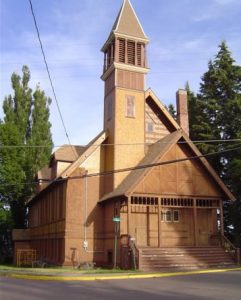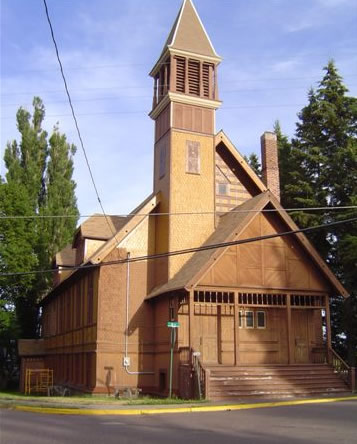 The First Congregational Church of Lake Linden was built in 1887 for a largely Scottish group of copper-milling company officials and local businessmen. The building was dedicated in February of 1887, at a final cost of $8,325.1 That summer a fire destroyed a dozen city blocks of Lake Linden, leaving 300 families homeless. The church was able to house eight families in the basement for several months.
The church is a pine-shingled, frame building on a foundation of coursed mine rock. On the north end of the sharp gabled roof sits a pyramid-capped tower. Two clipped dormers with lancet windows break the roof line.2
The front porch, with a spindlework frieze, shelters two double doors. Between them is intricate patterning of fish-scale and flat-edged shingles divided into sections by vertical and horizontal stick work. There are six pointed-arch stained-glass windows on each side.
Through the front doors, the foyer gives way to a stairway to the pastor's room down to the meeting hall and kitchen. Curved wooden balustrades frame the staircases. The sanctuary features a herringbone-patterned hardwood ceiling. Minor alterations include the removal of the side-wall light fixtures and the covering of the original plaster wall finish with early 20th-century wallpaper.
The First Congregational Church is now owned by the Houghton County Historical Society. This Stick Style church, unusual in the Copper Country, has been excellently preserved.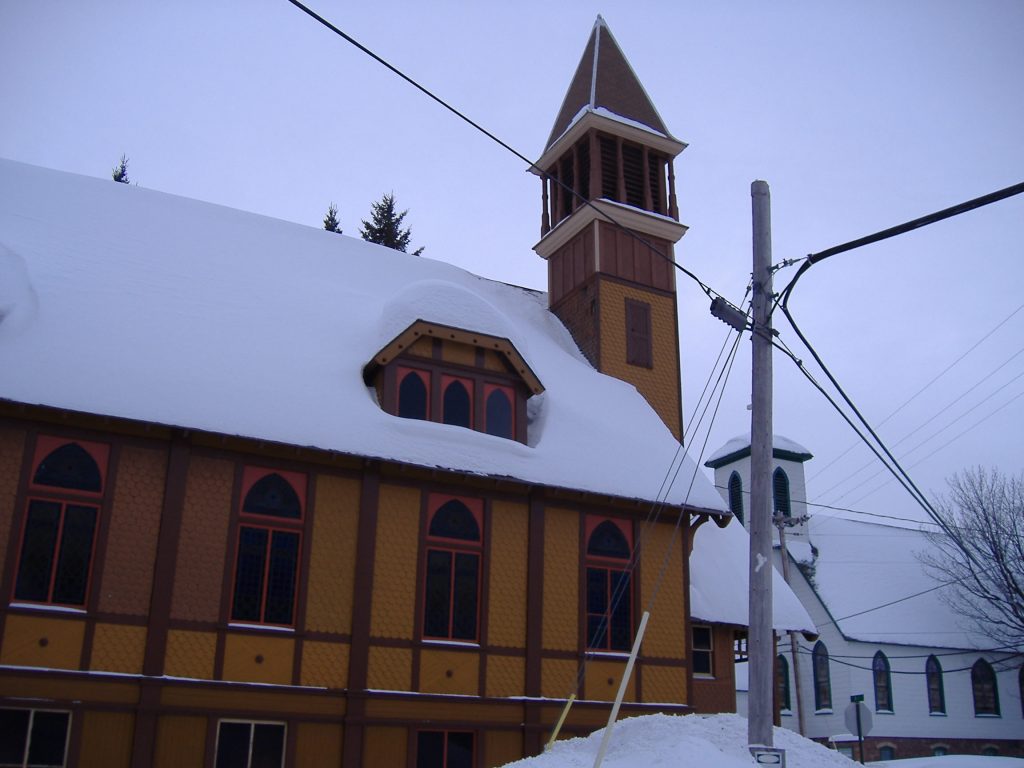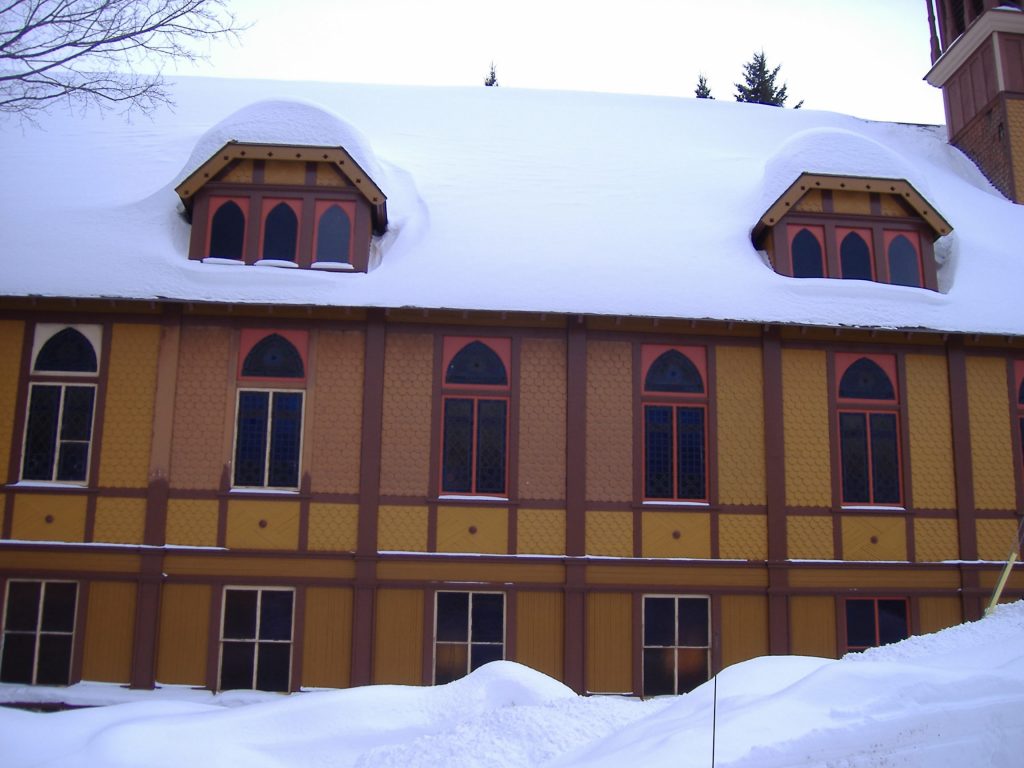 Buildings by Holabird & Roche in the Copper Country
Notes
"First Congregational Church of Lake Linden," National Register of Historic Places Registration Form (U.S. Department of Interior, National Park Service, 1980).