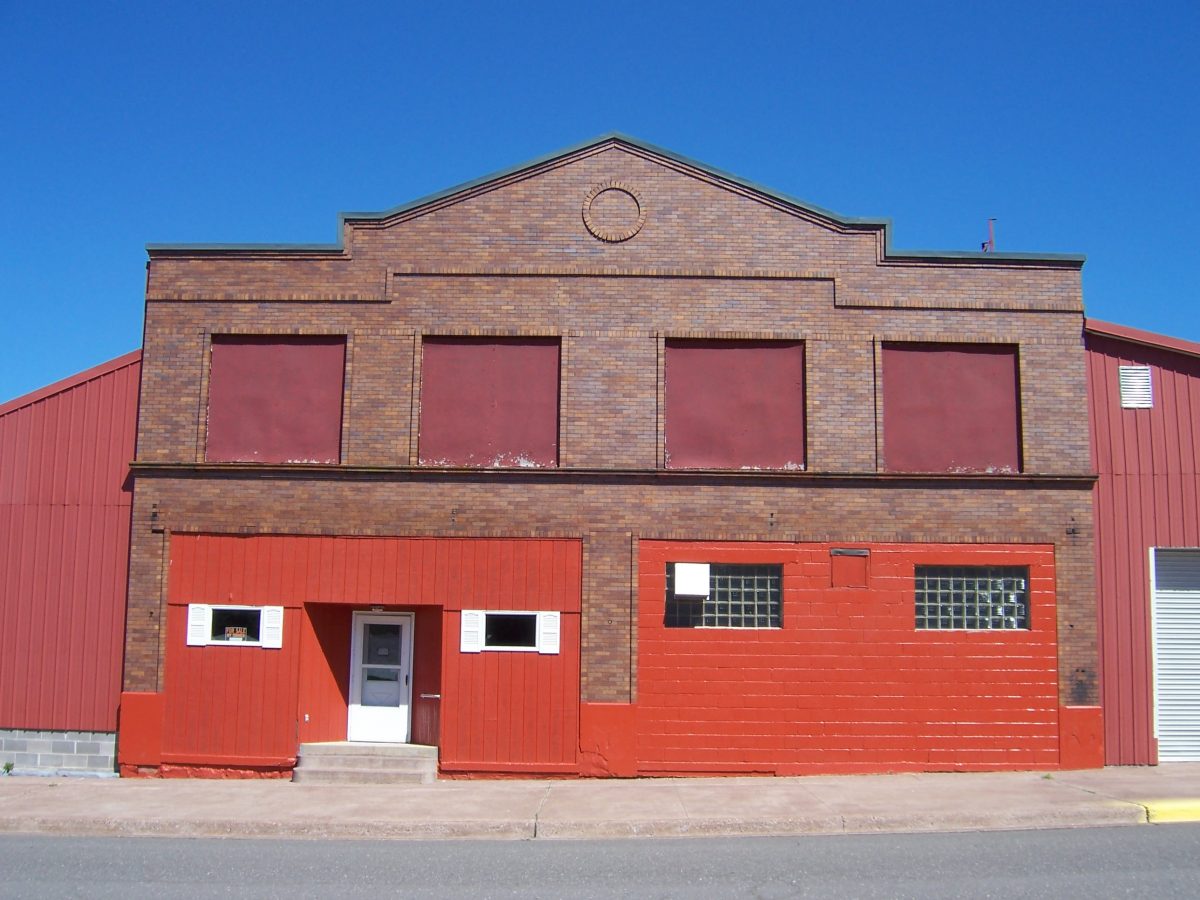 by A. K. Hoagland
Architect: Frank W. Hessenmueller
Location: East side of 6th Street between Pine and Spruce, Calumet
Built: 1908
Contractor: Charles A. Anderson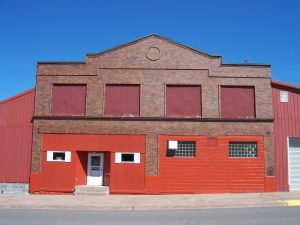 When most of the supplies came in by rail, refrigerated warehouses near the railroad tracks were essential. This warehouse was served by a siding from the Copper Range Railroad, whose passenger depot was located just north of the building, and whose freight depot was across the street.1 The Lake Superior Produce Co. also had warehouses near railroad tracks in Houghton and Hancock.
The two-story building had a brown ironspot brick front and a parapeted roofline with broad pediment. The squarish windows on the second floor were neatly trimmed with a contrasting course of brick. The second-floor windows have been covered with plywood, one large entrance on the first floor has been filled in with wood paneling, and the other entrance has been filled with concrete blocks and glass-block windows. Shed additions on both the north and south sides have been clad with standing-seam metal. The original sandstone foundation is just visible. A narrow metal cornice runs below the second-floor windows.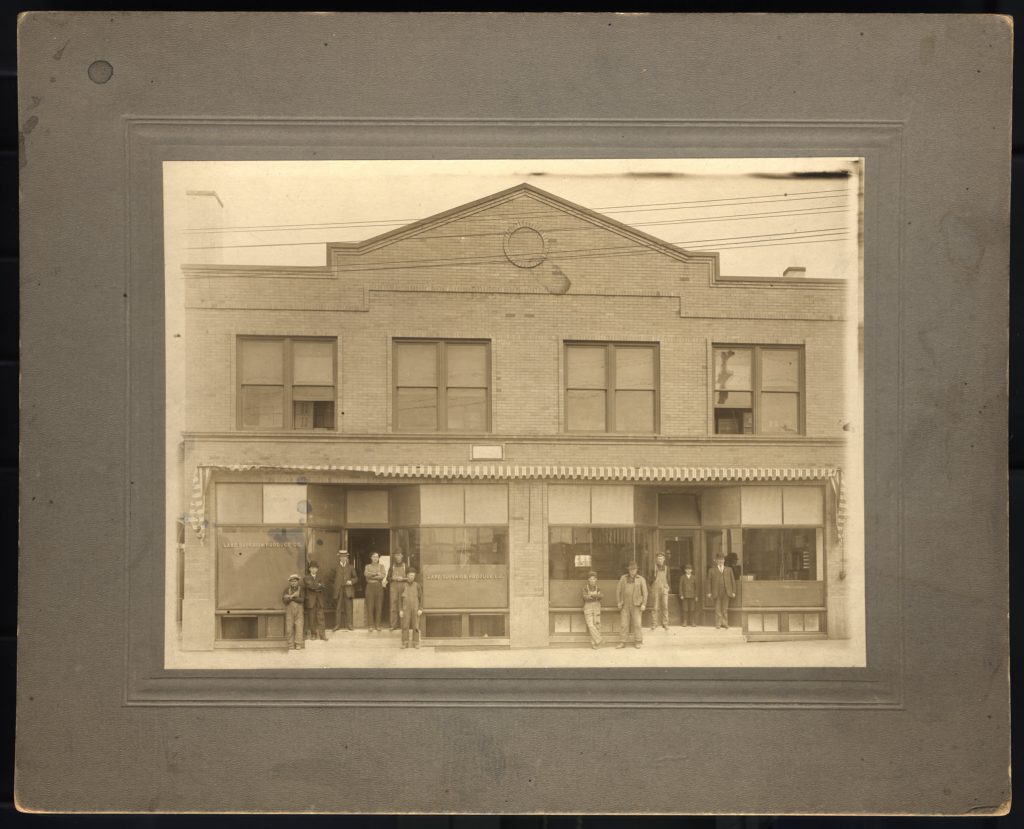 Notes
"Contract Let for Warehouse," Calumet News, 20 April 1908.