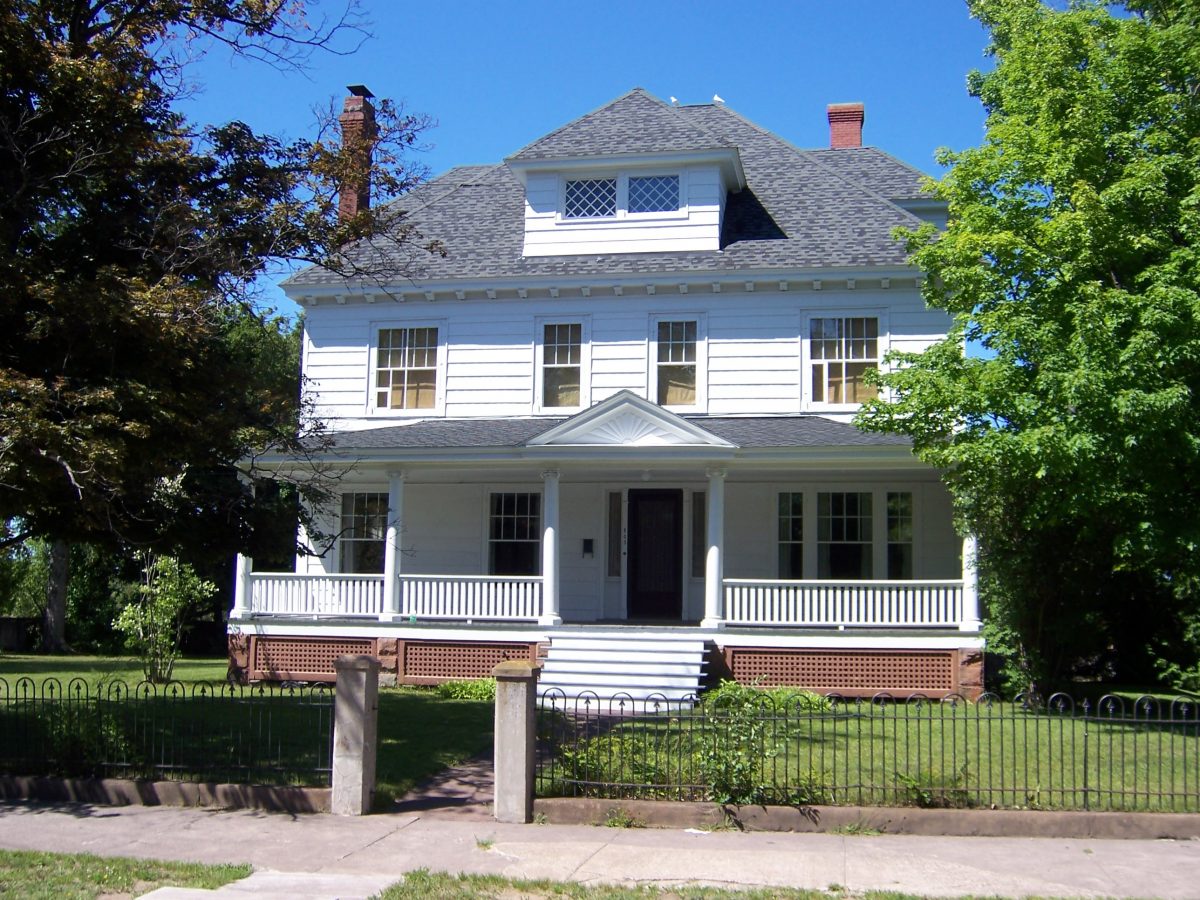 by A. K. Hoagland
Architect: Frank W. Hessenmueller
Location: 803 Pine St., Calumet
Built: 1907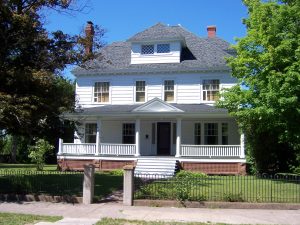 Peter Ruppe, who operated a general merchandise store on Fifth Street brought his sons into his firm. The older, Peter E. Ruppe, who commissioned Hessenmueller to design a house for himself at the corner of 8th and Pine, eventually took over the firm.1 With his wife, Mary, Peter lived in this house with children born in 1909 and 1912; Mary had died by 1920.2
The two-and-a-half story building has a high hipped roof with hip-roofed dormers on each flank. The squarish massing of the house and the modillioned cornice indicate Colonial Revival leanings, but the asymmetry of the fenestration makes the building a little quirkier. The walls are clad with wide aluminum siding and there is a sandstone foundation. A shallow rectilinear bay window on the 8th Street side of the building has triple windows separated by short columns; there is a similar motif on the rear. A one-story porch with Ionic columns stretches across the front; a pediment over the entrance has a sunburst decoration. The house occupies a spacious corner lot with iron fencing across the front, and concrete walls elsewhere.
Notes
"With Builders in Metropolis," Daily Mining Gazette, 1 June 1907.
1910 and 1920 censuses.