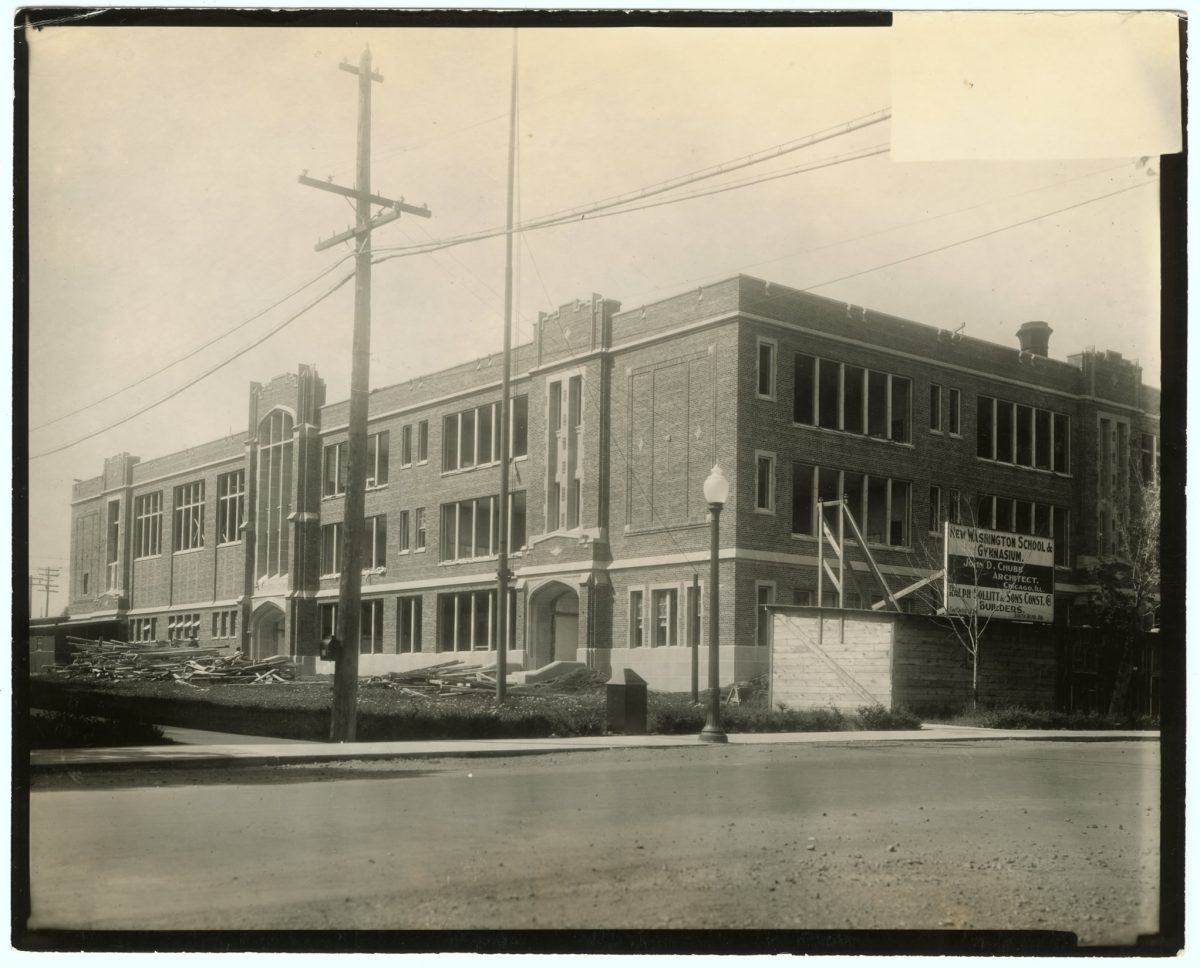 by A. K. Hoagland.
Architect: John D. Chubb
Location: Calumet Ave. and School St., Calumet
Built: 1929-301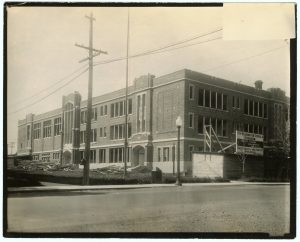 The previous school on this site burned in a spectacular fire in January 1929. The Central School, built in 1875, had served as a model school building, which included the high school grades until 1898, when a new high school was built next door. After that building was destroyed by fire in 1905, a new Classical Revival-style high school was constructed. The Central School, which had since been renamed Washington School, accommodated lower grades.
The new Washington School building was designed in a Collegiate Gothic style. The three-story brick building has three Tudor-arched entrances on the long front. Large openings with bands of windows have been compromised somewhat with energy-efficient window replacements that include less glass. The grade school faces the high school across an open courtyard. At the far end of the open space, an elementary school was constructed in 1997, making a U-shaped courtyard.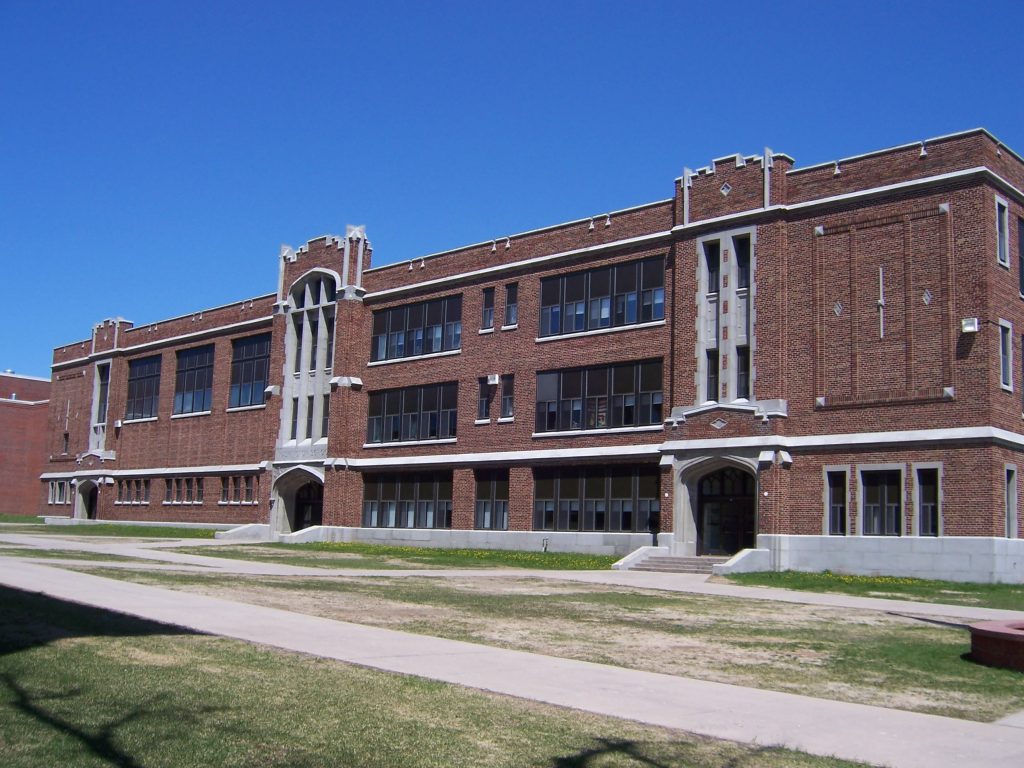 Buildings by John D. Chubb in the Copper Country
Notes
Attribution to Chubb from construction sign seen in historic photograph.