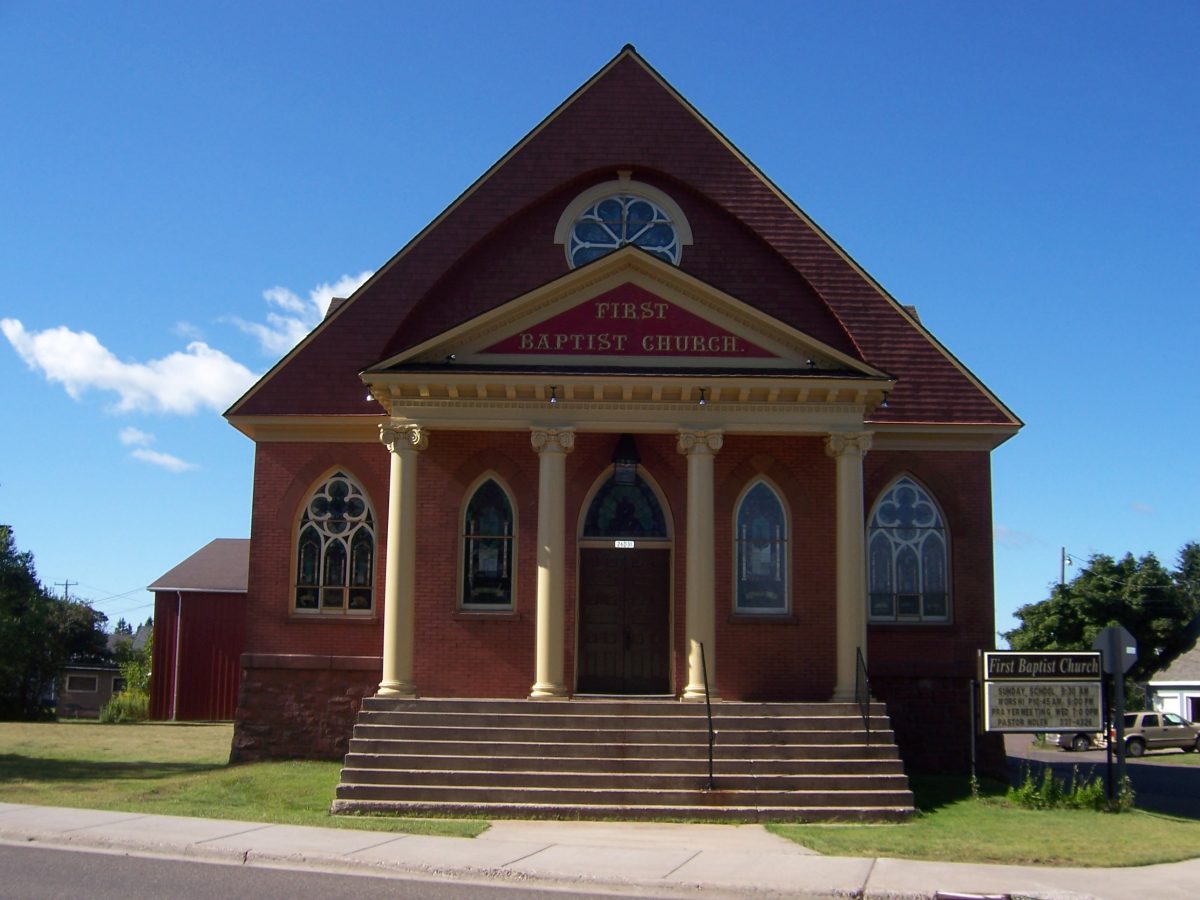 by Jason Cope
Architect: Paul H. Macneil
Location: 26031 Depot St., Calumet
Built: 1907-08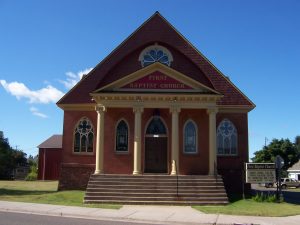 The First Baptist congregation, which formed in 1895, built this church on land leased from Calumet & Hecla. The congregation hired architect Paul Macneil in 1907 and dedicated the church in June 1908. Construction cost a little more than $12,000.1
The handsome brick church has a prominent cross-gable roof with arched recesses in the wood-shingled gables. Jacobsville sandstone trims the walls and forms the prominent foundation. Windows and doors have Gothic arches. Four Corinthian columns and a modillioned cornice adorn the portico.
Attached to the rear of the church are two additions. In 1968 the congregation added a 40′ x 40′ building for a Sunday school. In 1994 a 64′ x 84′ multipurpose facility was added.
Buildings by Paul H. Macneil in the Copper Country
Notes
Bruce Nolen, "To God Be The Glory" (brochure, 2007).