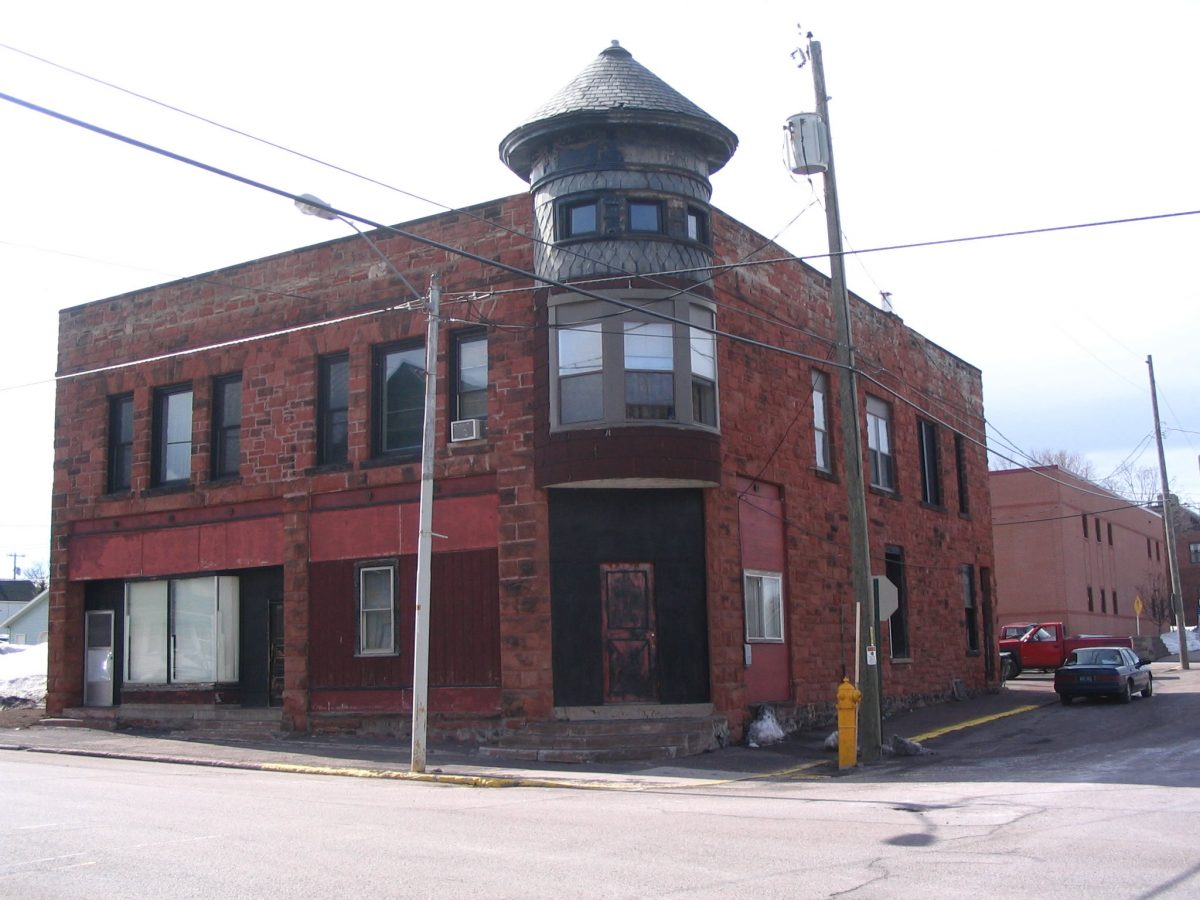 by Kiel Vanderhovel and Derek Dykens
Architect: Cowles & Eastman
Location: Corner of Second and Hecla Street, Laurium
Built: 1900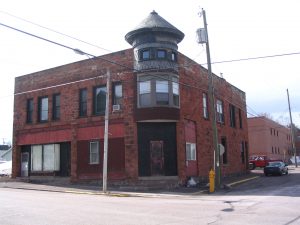 As announced in the newspaper, Peter Contralto planned to spend $10,000 on a two-story commercial building. The building would be 50 feet in width and 60 feet in depth. The possible uses for the Contralto Building could be a store, saloon, or offices because of the interior spatial arrangement.1 Cowles & Eastman designed this building for Contralto which is currently being used as an apartment complex.
The main entrance to the building is on the corner, surmounted by a round tower. Large store windows at ground level have been filled in. Three-part windows illuminate the second floor. The walls are rough-faced Jacobsville sandstone. The cornice has been removed.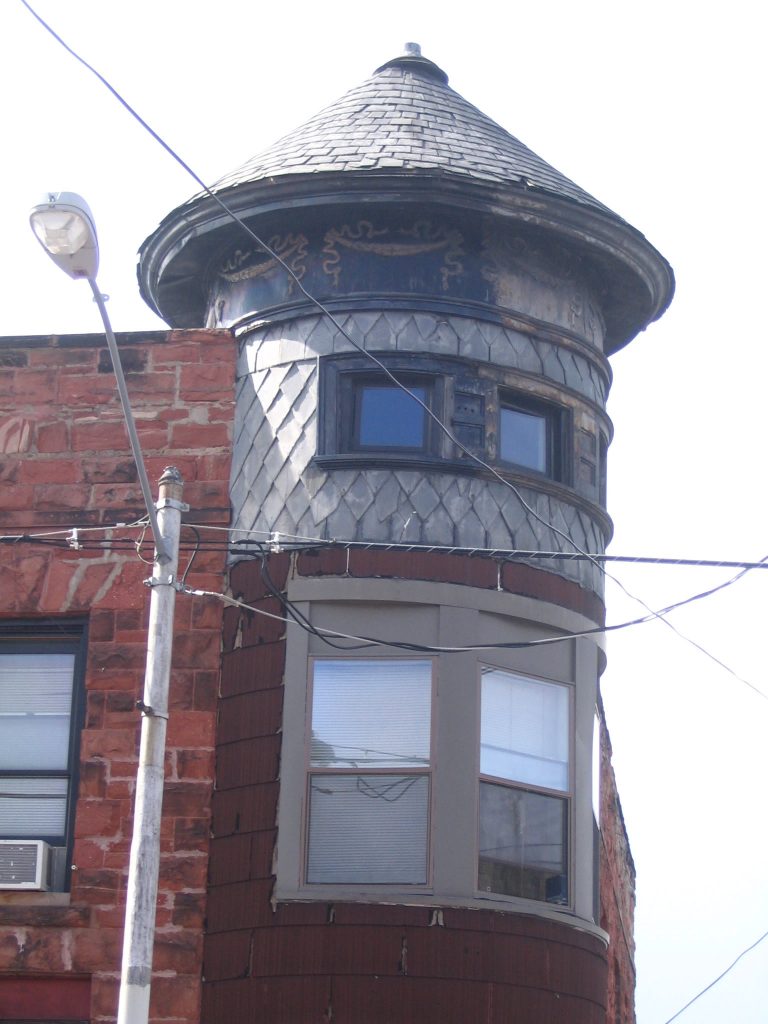 Notes
Kathryn Bishop Eckert, "The Sandstone Architecture of the Lake Superior Region" (Ph.D. diss., University of Michigan, 1982), 449.