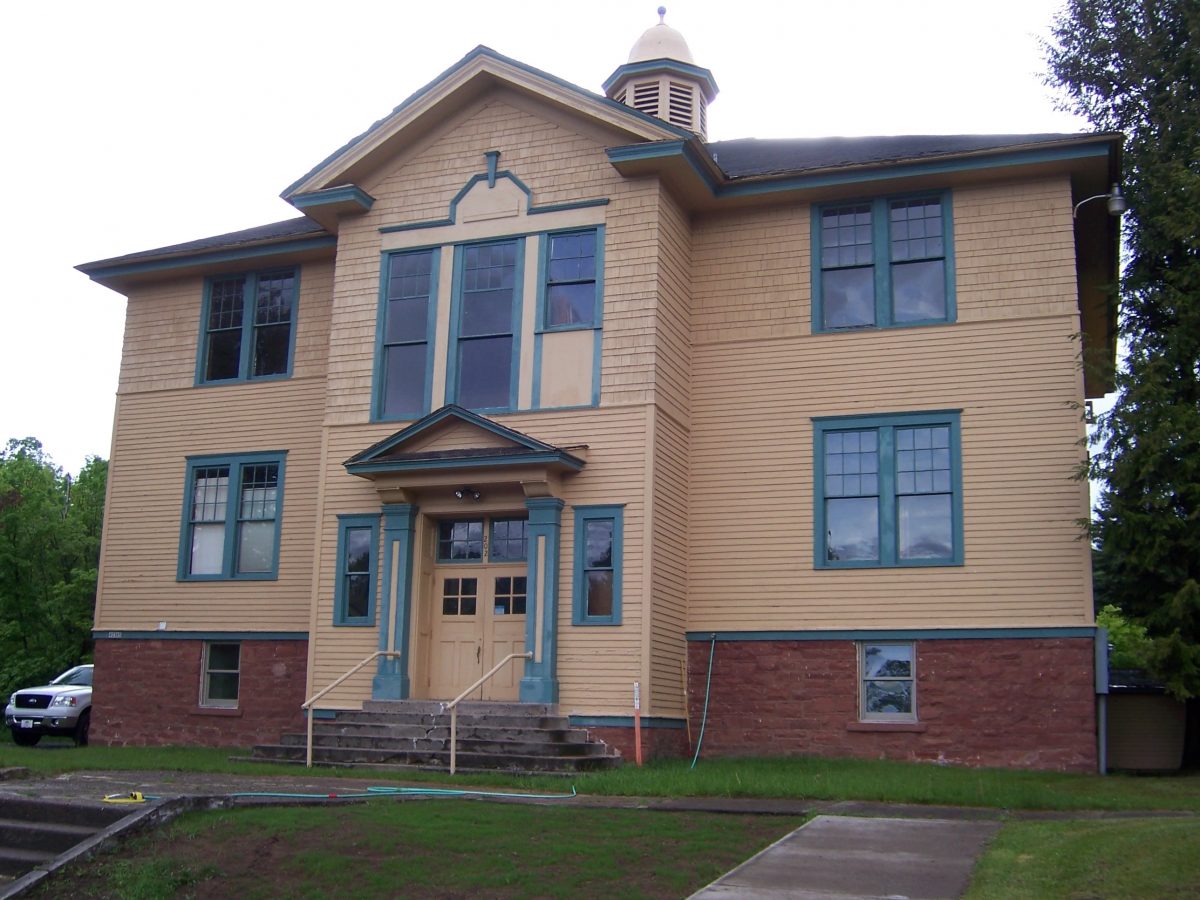 by Morgan Davis
Architect: Maass Brothers
Location: 42365 N. Hancock St., Chassell
Built: 1912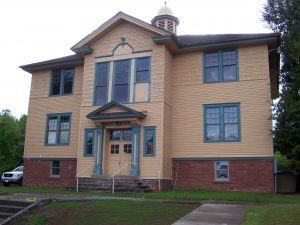 Among their many school commissions, the Maass Brothers designed Chassell's first high school. The newspaper described it:
The school is 58 by 46 feet in ground dimensions, a frame structure two stories high. The first floor exterior is to be finished in siding and the second floor with shingles. Two classrooms are to be on each floor and in the basement there will be playrooms for boys and girls. The two classrooms on the second floor will be separated by a rolling partition making it possible to throw the two rooms in a large hall, a necessity in Chassell. The school is to have all modern equipment, including a steam heating plant, electric lights, fire escapes and an indirect system of ventilation. The cost will be about $10,000.1
The school, which served until 1992 and is now in private ownership, survives virtually unaltered. The two-story building has a high hip roof with cupola. The center section of the front, which contains the stairway, projects and supports a pediment. Clapboard siding on the first level and shingles on the second highlight the use of wood in this lumber town.
The similarity of the design of the neighboring Southwell Elementary School, built in 1917, would suggest that Maass designed it also, but no documentation has been found to support this.
Buildings by Maass, et al., in the Copper Country
Notes
"New Chassell School," Daily Mining Gazette, 16 May 1912.