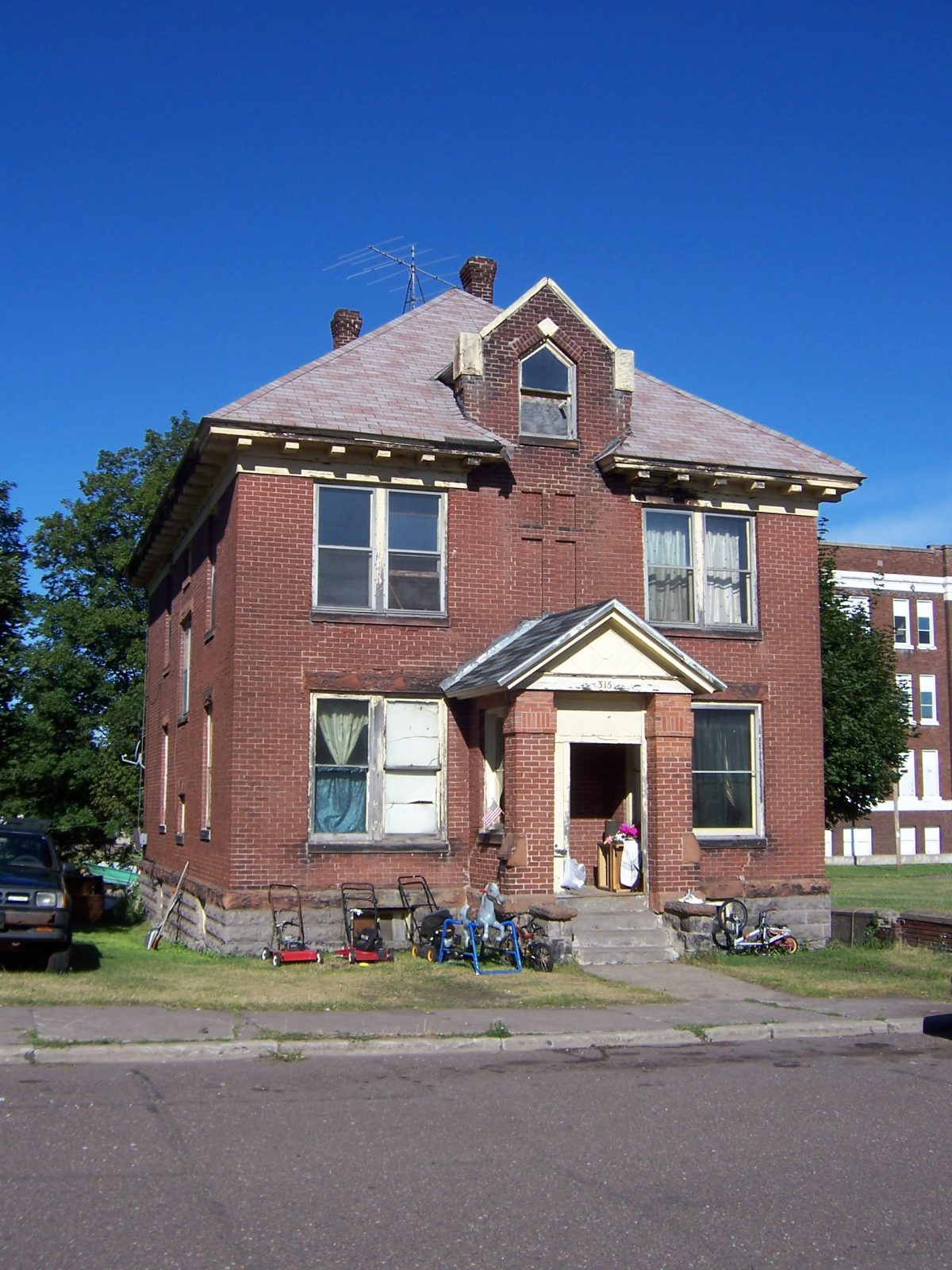 by Morgan Davis
Architect: Charles W. Maass
Location: 315 7th St., Calumet
Built: 1914-15
Contractor: Leo Kaltenbach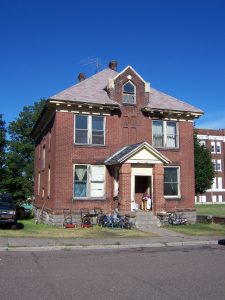 The Polish Catholics of Calumet formed a congregation, St. Anthony of Padua, in 1882 and built a small wooden church on lots donated by Calumet & Hecla. In 1892 they enlarged it, adding a tower in the center of the front and an ell in the rear for a school.1 In about 1907 the congregation built a new church, which was also wooden. It measured 40′ x 75′, seated sixty parishioners, and cost $2,900.2 It also had a school in an ell on the rear.
In 1914, the parish added a convent building on the lot north of the church to house the nuns who taught in the school.3 In about 1928, the church was deconsecrated and demolished, and the remaining parishioners joined St. Joseph's. The parish sold the convent building to Faith Lutheran Church for its parsonage. The building later became a private home.
The convent is a two-story, hip-roofed foursquare building measuring 30′ x 40′. The brick walls are trimmed with sandstone; the foundation is concrete block. The symmetrical façade has paired windows, a gabled porch, and a wall dormer in the center.
Buildings by Maass, et al., in the Copper Country
Notes
Rezek, History of the Diocese, vol. 2.
Notes on St. Anthony's, collection of Keweenaw National Historical Park Archives.
Michigan Contractor and Builder 7, No. 9 (15 August 1914), 6.