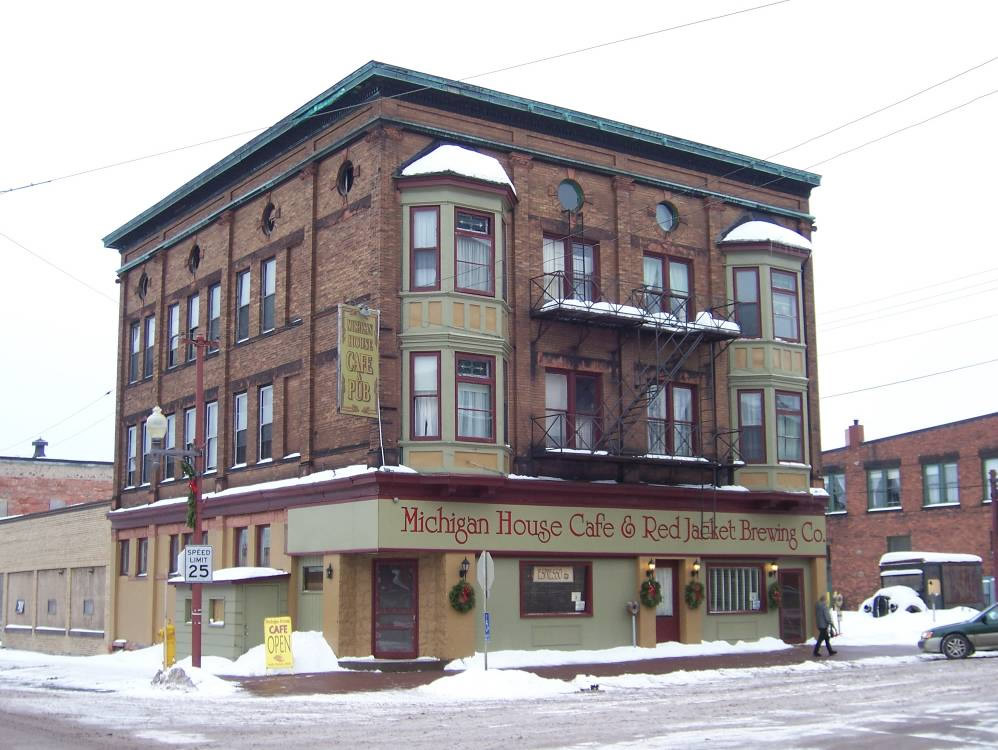 by Morgan Davis.
Architect: Charles W. Maass
Location: 6th and Oak Streets, Calumet
Built: 19051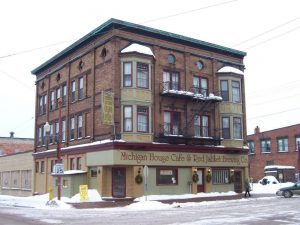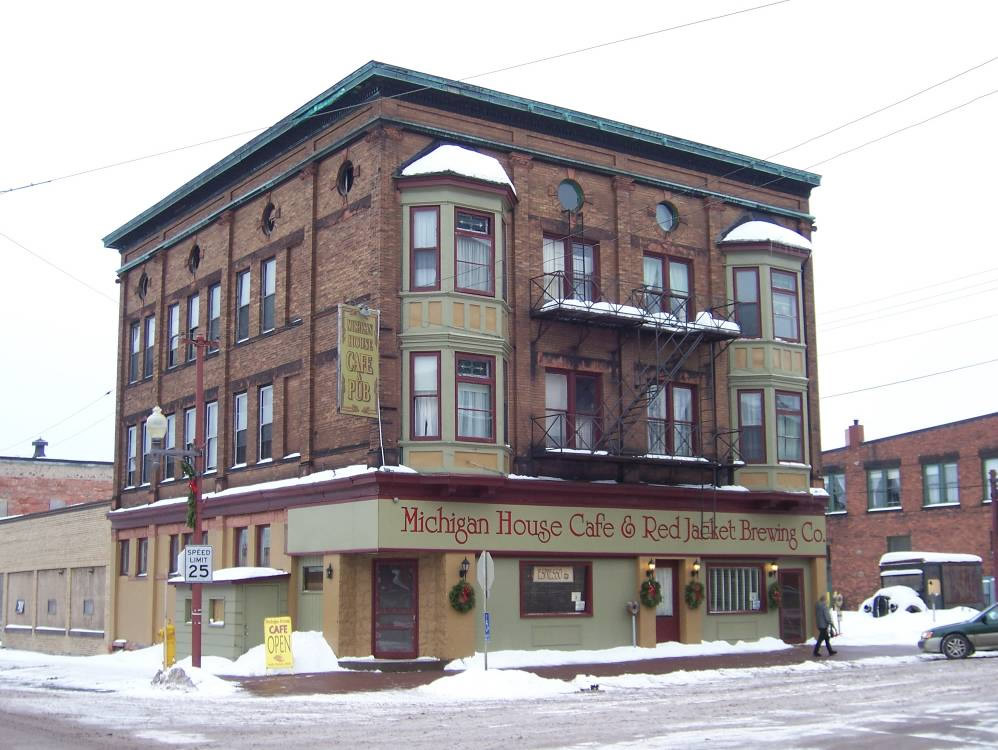 Built for the Bosch Brewing Company, the Michigan House is a roughly square building, four bays by four bays, with two storefronts along Oak Street and a central doorway to upper floors. The corner storefront with a recessed corner entrance was historically occupied by a saloon designed to feature Bosch Brewing Company products, with a largely intact interior, including oak booths and murals painted by Associated Artists of Milwaukee. The east storefront was occupied by a restaurant dining room which also retains some historic interior features, including a large Moorish-inspired arts and crafts fireplace.
On the exterior of the building, the Oak and Sixth Street facades are divided by pilasters into four bays on each face, with a copper cornice. The center bays on the front of the building have paired windows, and are flanked by two-story oriel windows. Bull's-eye windows top the bays without oriels.
The second and third floors of the building may have been divided into four two-room "bachelor" flats, each with a sitting room with a fireplace and a bedroom, separated by pocket doors. Tenants would have taken their meals in the dining room downstairs. The upper floors were later converted into conventional apartments.
The building still houses a bar and restaurant.
Buildings by Maass, et al., in the Copper Country
Notes
"Will Erect Another Block," Daily Mining Gazette 23 December 1905.