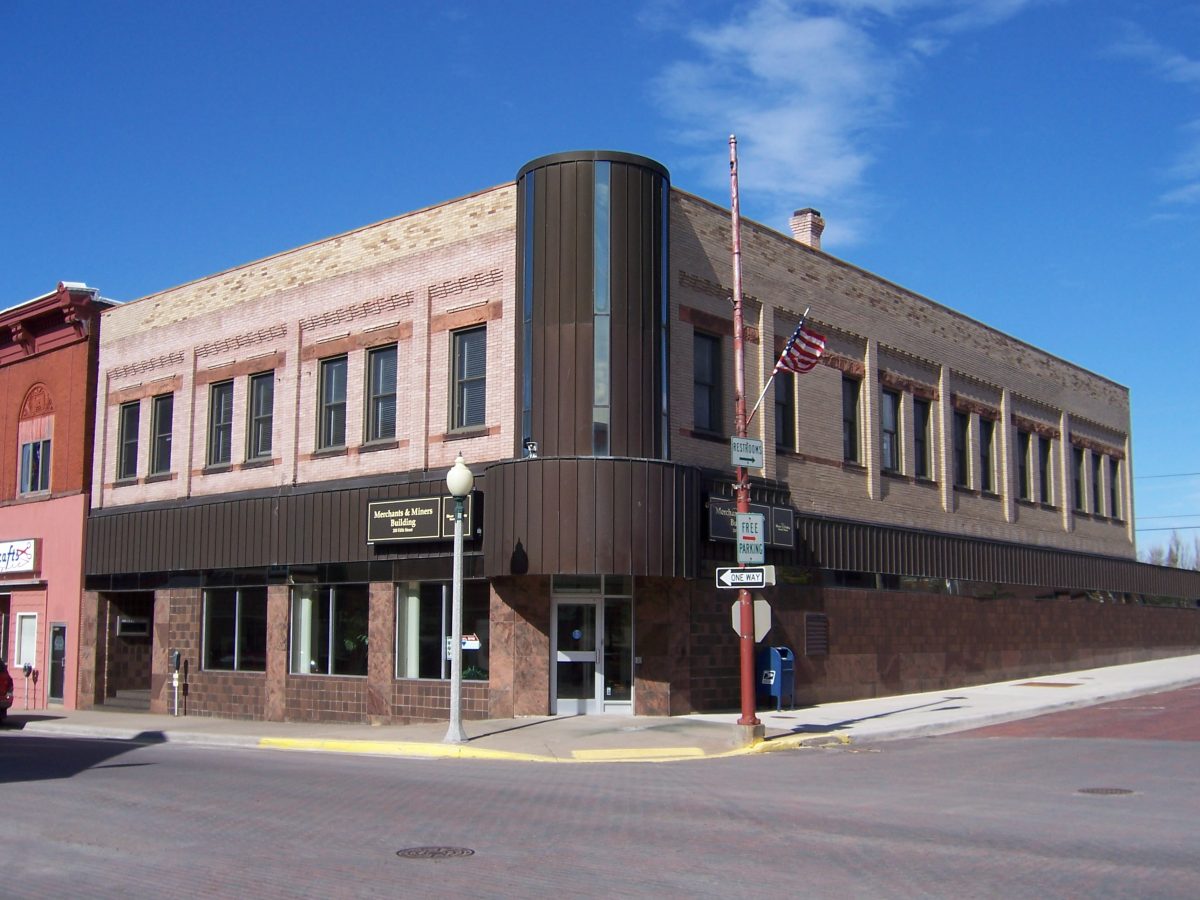 by Morgan Davis.
Architect: Maass Brothers
Location: 5th and Portland streets, Calumet
Built: 1905
Masonry: Paul P. Roehm
Interior Carpentry: Edward Ulseth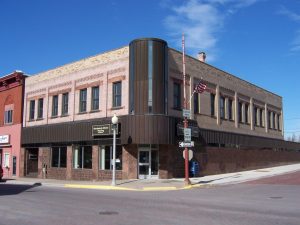 Walter Jacka, partner in Jacka and Sullivan Livery, whose stable was located in the rear of this lot, commissioned this building when his previous building on the site was destroyed by fire. The new building was predicted to cost $20,000. Before construction started, the plan was to divide the first floor into two stores. The newspaper said that the north storefront had been let to jeweler John Ellis, and that its corner entrance was intended to be an "artistic" entrance: "An archway will be built over the door with magnificent sandstone copings," which had already been fabricated. The other store was not yet leased, but it appears that when Merchants & Miners Bank became the tenant, it occupied both store spaces. The stairway to the upper floor was located along the north wall of the building. The offices on the second floor included the quarters of the Calumet & Arizona Mining Company, which occupied a 16' by 20' counting room and a 7' x 12' vault, along with other rooms.1
The building has suffered some unfortunate exterior renovations. The two-story building's cornice has been removed, the round oriel at the corner has been enclosed, and the first-floor storefronts have been compromised. The unusual light-colored brick was "made from the conglomerate stamp sand taken from the old Albany & Boston mine, which is now the Franklin Junior mine." On the interior, the brick came from the Lake Superior Sand Lime Brick Company in Ripley. The sandstone for the coping, sills, and lintels came from the Traverse Bay Red Stone Company.2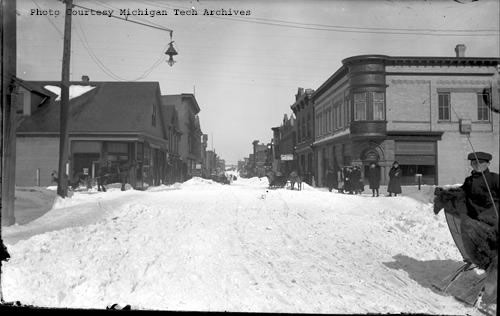 Buildings by Maass, et al., in the Copper Country
Notes
"New Block Going Up," Copper Country Evening News, 14 April 1905.
"New Block Going Up," Copper Country Evening News, 14 April 1905.