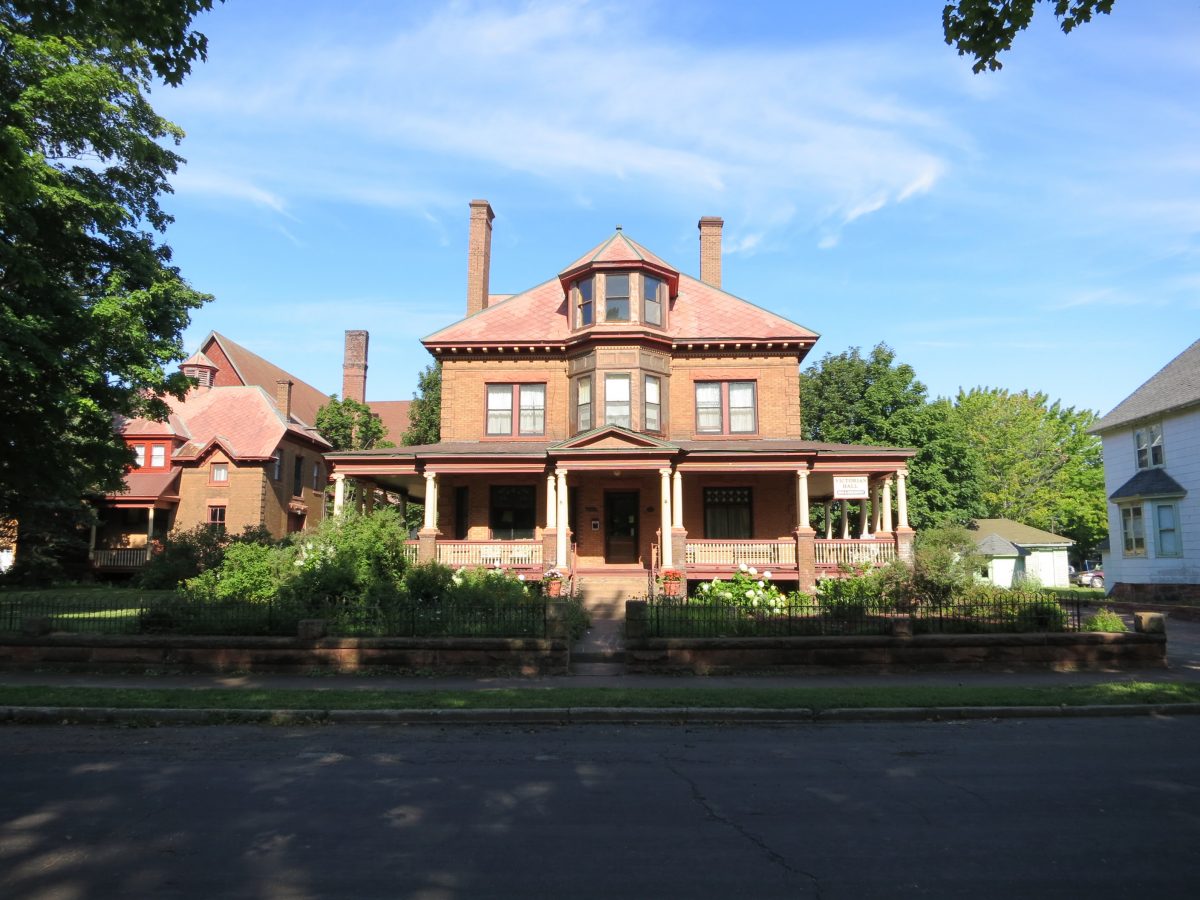 by Morgan Davis.
Architect: Maass Brothers
Location: 305 Tamarack St., Laurium
Built: 19061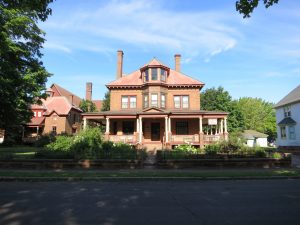 Norman MacDonald, born in Germany in 1864 to a Scottish father and a Norwegian mother, immigrated as a child to Calumet. His father owned a drugstore at 100 Fifth Street in Calumet. Norman MacDonald took over the business in the late 1890s, living over the store with his wife, Minnie. By 1905, though, MacDonald had retired from the business. He built this large house and moved to Laurium. The source of his wealth was apparently the Calumet & Arizona Mining Company, in which he had invested. Norman and Minnie MacDonald lived in this house with two servants; their only son died in 1908.2
It is not known how MacDonald happened to have hired the Maass Brothers as his architects, but it was probably through MacDonald that Hoatson, president of the Calumet & Arizona Mining Company, met Maass and commissioned him to design his much larger house across the street. The MacDonald House is more in the arts-and-crafts mode, with its blocky form and stained glass. The walls of the two-and-a-half-story house are a smooth brown brick with red mortar, accented with quoins and sandstone trim. The blockiness of the house is broken through in several ways: a bay window on the first floor in the front, a copper-clad oriel at the second and third floors in the center of the front, a bowed window on the side, denoting the dining room, and gable dormers in the hipped roof. A wraparound porch with fluted Corinthian columns and the cornice with modillions and dentils add some Classical touches. Inside, the rooms are decorated with wood paneling and coffering, elaborate overmantels, tiled fireplaces, and delicately plastered ceilings. The most notable ornament, though, is the tripartite stained-glass window on the stairway landing, depicting a landscape scene. The house is accompanied by a two-story carriage house of similar materials.
The MacDonald family owned the house until 1961. Currently, the house is a bed-and-breakfast, part of the Laurium Manor Inn complex.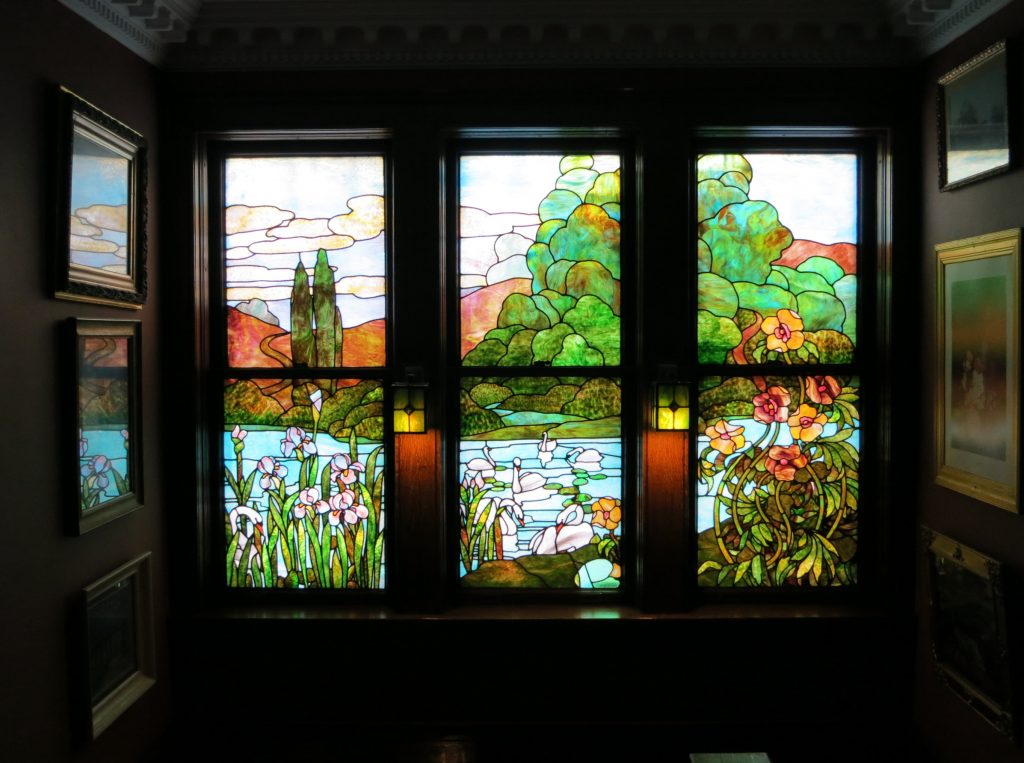 Buildings by Maass, et al., in the Copper Country
Notes
The attribution of this house to Maass appeared in an advertisement for asbestos shingles that appeared in House and Garden 10 (July-December 1906). The ad is on page 15, but it is uncertain, due to the binding, which issue it appeared in. The volume is available through Google books.
1900 and 1910 censuses. Polk Directories.