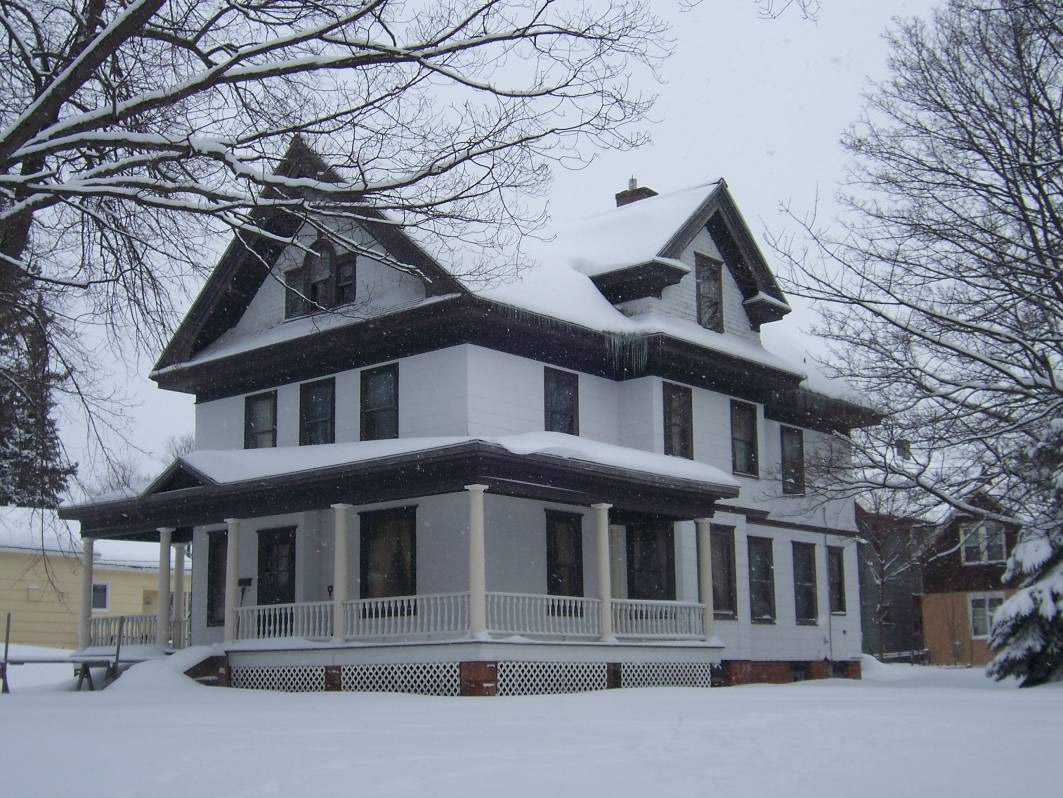 by Morgan Davis.
Architect: Maass Brothers
Location: 416 8th St., Calumet
Built: ca. 1906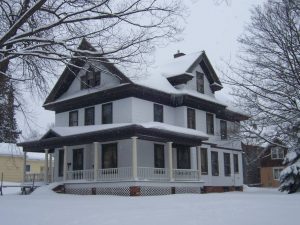 Edward Ulseth, the noted Calumet builder, had the Maass Brothers design this house and probably built it himself.1 The large house with cross-gabled roof is set on a large lot. The one-story porch wrapping around the front and the Palladian window in the gable are the most distinguishing features.
Buildings by Maass, et al., in the Copper Country
Notes
"New Weir Residence Ready for Occupancy," Daily Mining Gazette, 29 December 2007