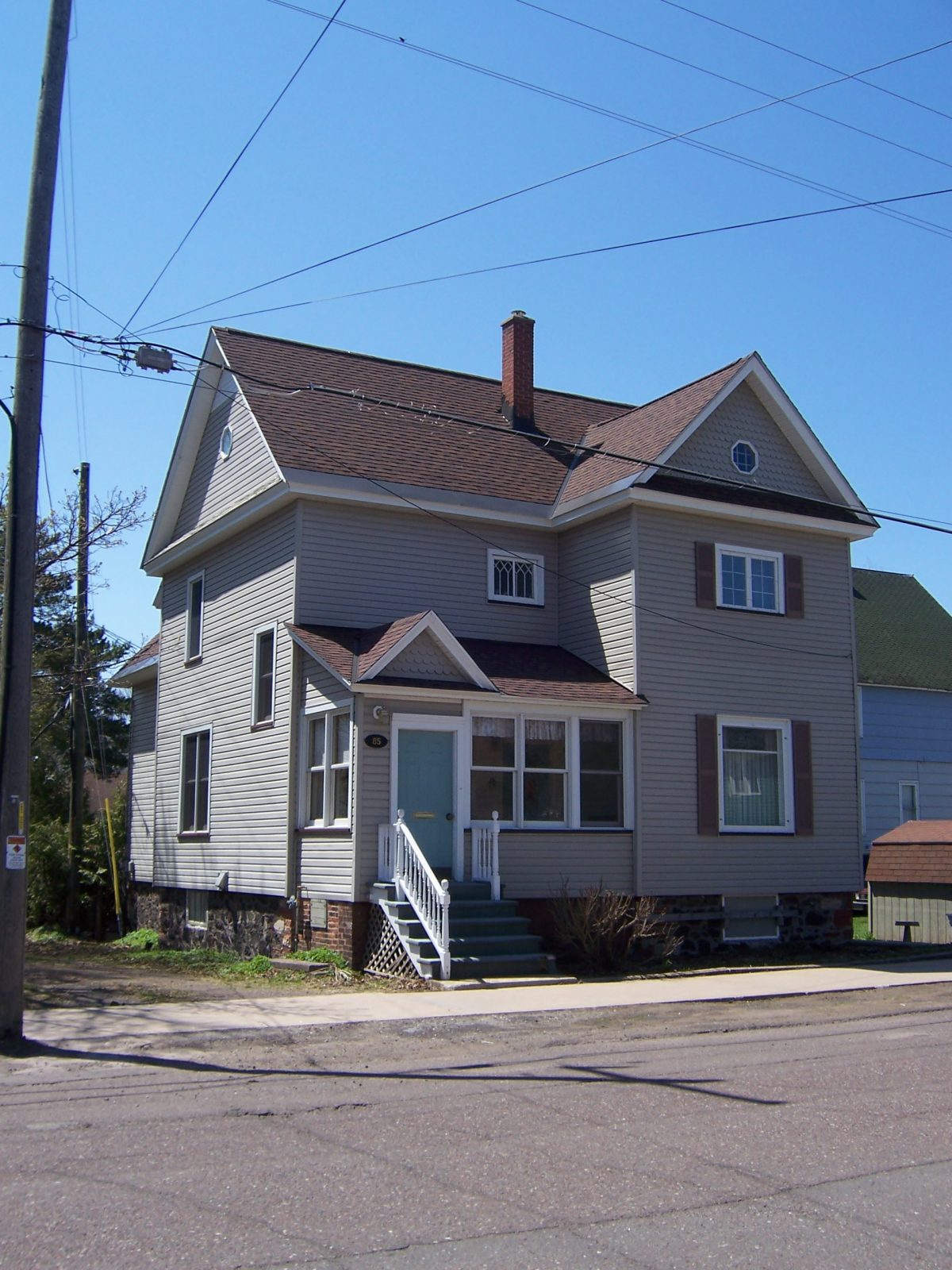 by A. K. Hoagland
Architect: Duncan Campbell
Location: 85 First St., Laurium
Built: 1900
Contractor: Rathbone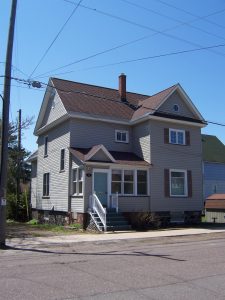 Campbell designed this modest house for Matthew Bessolo, an employee of Calumet & Hecla, who also served as a Laurium village trustee in 1905. The two-story house had an open porch and a cross-gable roof. Inside were double parlors connected by folding doors, dining room, kitchen, and pantry. On the second floor were four bedrooms.1 The building's vinyl siding obscures some detail.
Buildings by Duncan Cambell in the Copper Country
Notes
"Laurium Booming," Copper Country Evening News, 25 August 1900.