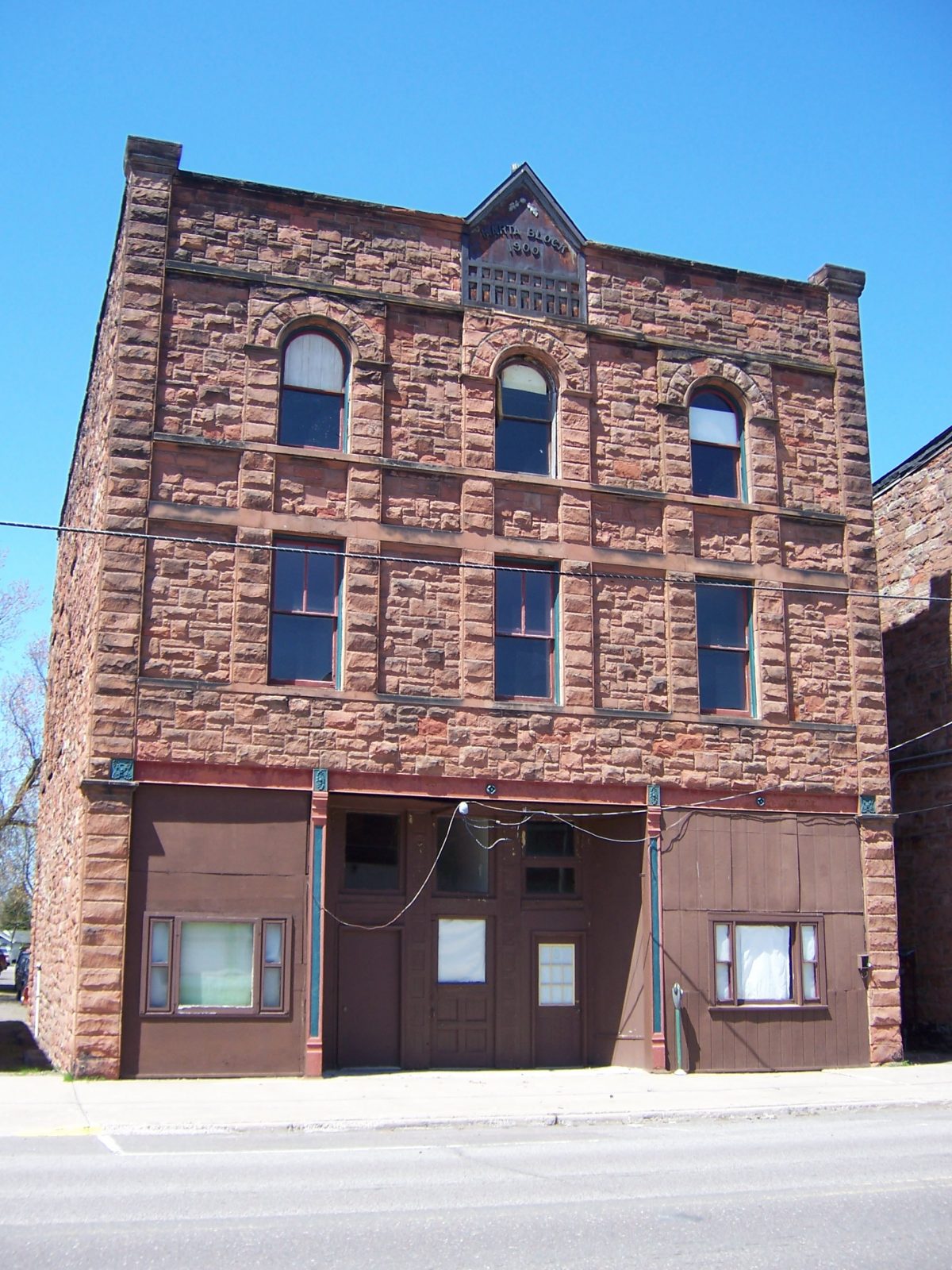 by A. K. Hoagland.
Architect: Duncan Campbell
Location: 323 Hecla St., Laurium
Built: 1900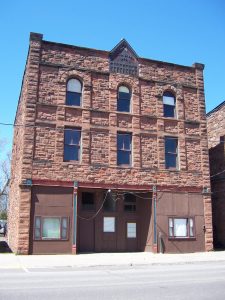 Campbell designed the three-story building known as the Marta Block, also constructed of Portage Entry sandstone, on the same block as the Richetta Block. Three bays wide, the building stretched 42 feet across the front. Most of the stone is rough-faced, random laid, but it is accented by beltcourses of smooth-faced sandstone. The third-level windows have round arches. On the first floor, the two commercial spaces had separate entrances and were equipped with "the latest improvements, steel ceilings, plate glass fronts and the like." A third doorway led to offices on the second floor. The third floor was planned to contain a lodge room or hall "fitted in the modern style." A small pediment at the cornice contains a metal plaque that proudly proclaims "MARTA BLOCK 1900." The building was estimated to cost $12,000.1
Buildings by Duncan Cambell in the Copper Country
Notes
"Sandstone Blocks Going Up Fast," Daily Mining Gazette, 4 June 1900.