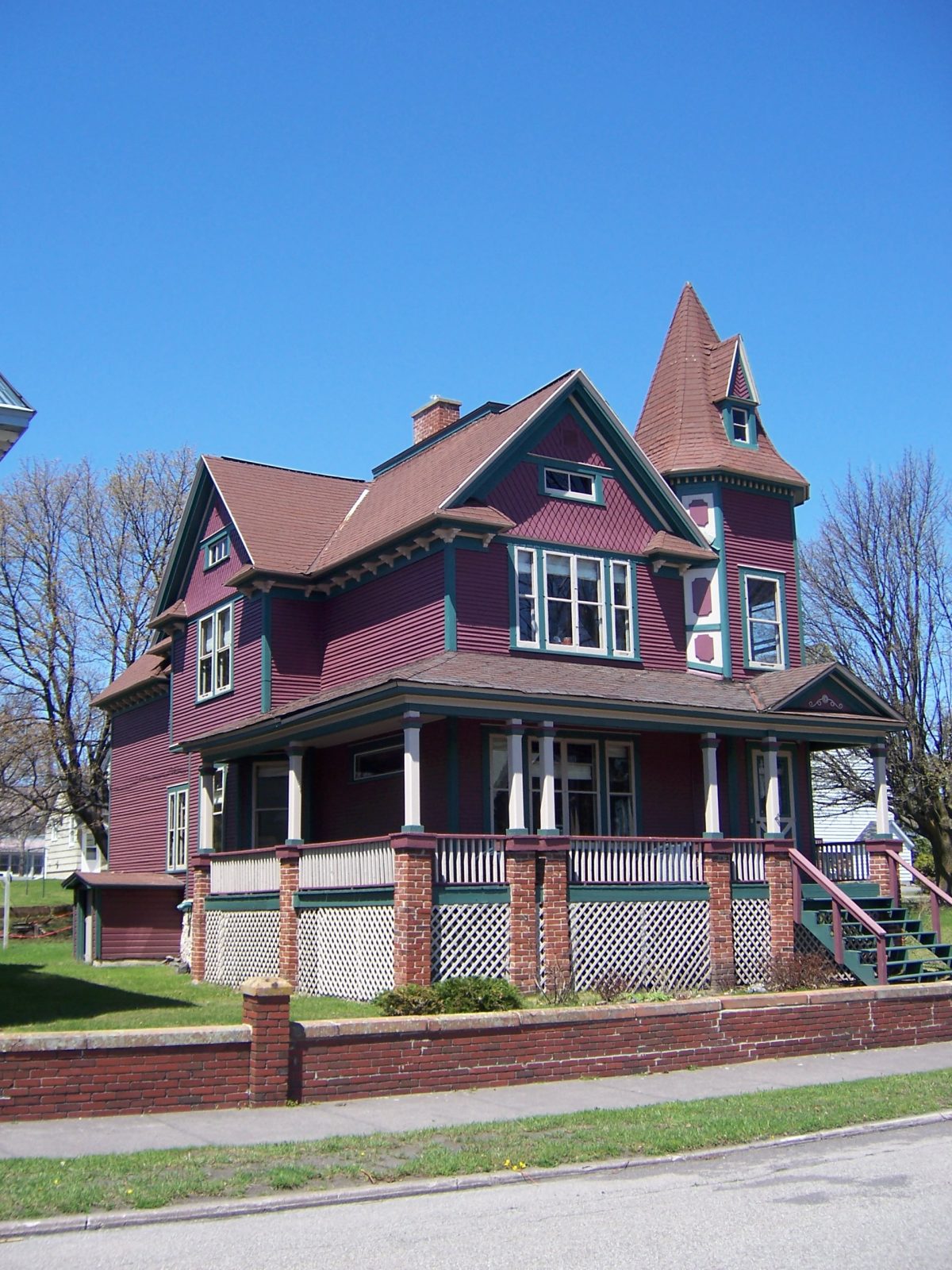 by A. K. Hoagland.
Architect: Duncan Campbell
Location: 205 Pewabic St., Laurium
Built: 1900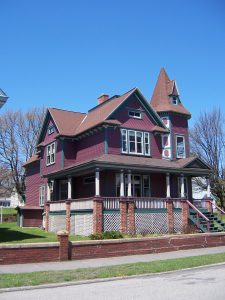 William J. Galbraith, a lawyer, had this house built for $5,000. Galbraith was involved in at least one famous case: he defended the deputies who were accused of killing strikers in their home in Seeberville, a neighborhood of Painesdale, during the 1913-14 strike. After the conviction of four deputies, the Copper Range Company hired another lawyer for their appeal.1 Galbraith lived in this house with his wife, two children, mother-in-law, father, servant, and a woman described as a roomer.2
The Queen Anne-style house has a corner tower and a cross-gable roof. There is a wraparound porch across the front. The newspaper described a parlor, sitting room with fireplace, dining room, library, and a large bedroom on the first floor, as well as a kitchen and pantry. On the second floor were three bedrooms, a bathroom, and a sewing room. The house had electric lights and hot-water heat.3
Buildings by Duncan Cambell in the Copper Country
Notes
Alison K. Hoagland, "The Seeberville Murders: Death and Life in the Copper Country in 1913," New Perspectives on Michigan's Copper Country, ed. Alison K. Hoagland, Erik C. Nordberg, and Terry S. Reynolds (Quincy Mine Hoist Association, 2007), 115-32.
1910 census.
"Laurium Booming," Copper Country Evening News, 25 August 1900.