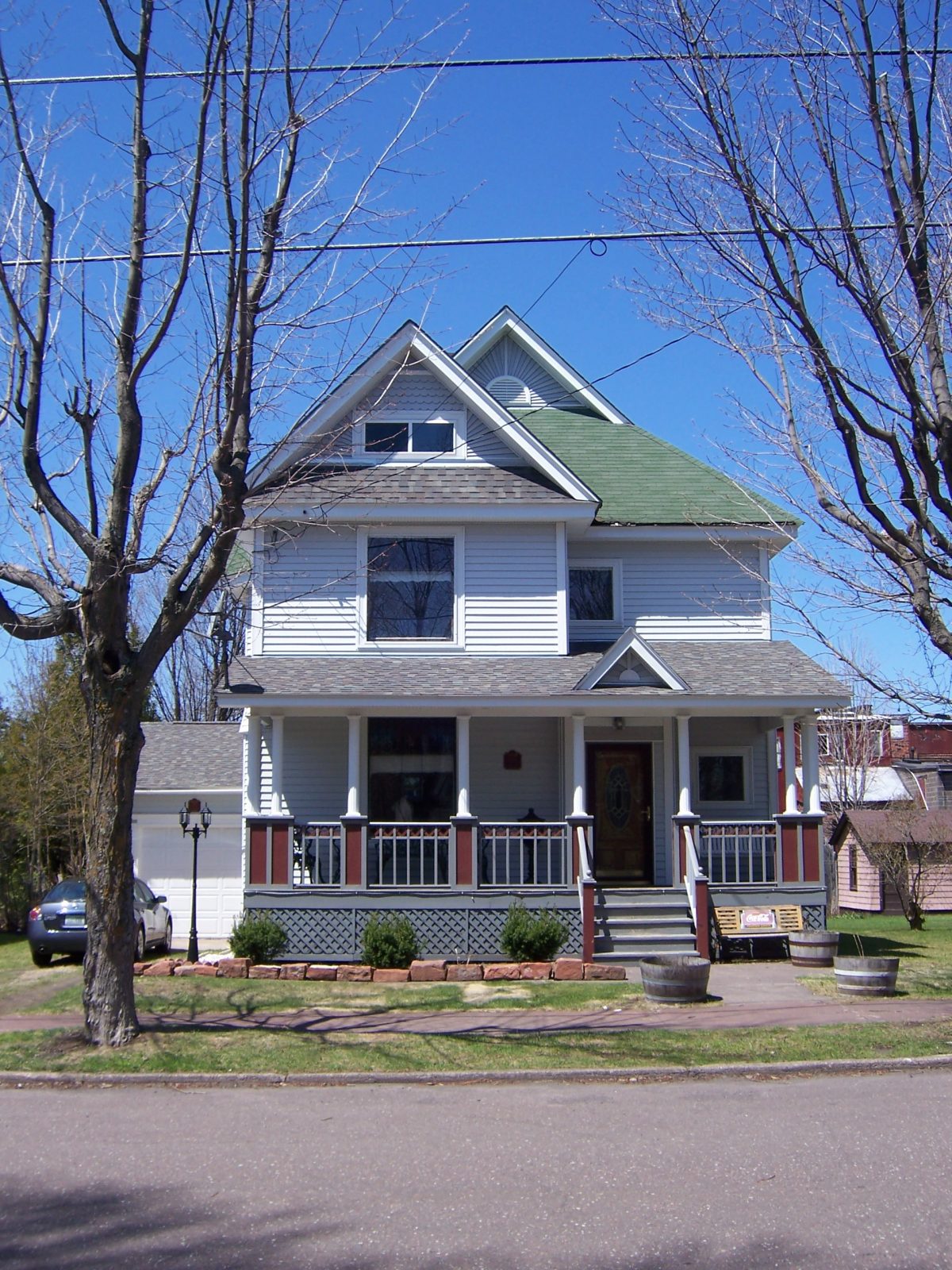 by A. K. Hoagland.
Architect: Duncan Campbell
Location: 325 Kearsarge St., Laurium
Built: 1899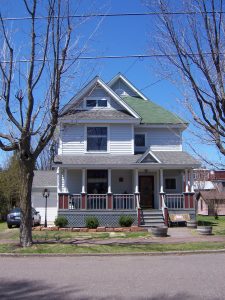 Henry Grimmer, a grocer, commissioned Campbell to design this relatively modest house and lived there only briefly. The newspaper said that "the style of architecture is colonial design, there being a large veranda in front with a balcony above it." It went on to describe a parlor, dining room, library, and kitchen on the first floor with such amenities as a bay window in the dining room and double doors between the parlor and dining room. The second floor had four bedrooms. The house was to be heated by hot water and lit by electricity.1 Today there is no longer a balcony over the front porch and the house has been clad in vinyl siding.
Buildings by Duncan Cambell in the Copper Country
Notes
"Beautiful Residence," Copper Country Evening News, 27 October 1899.