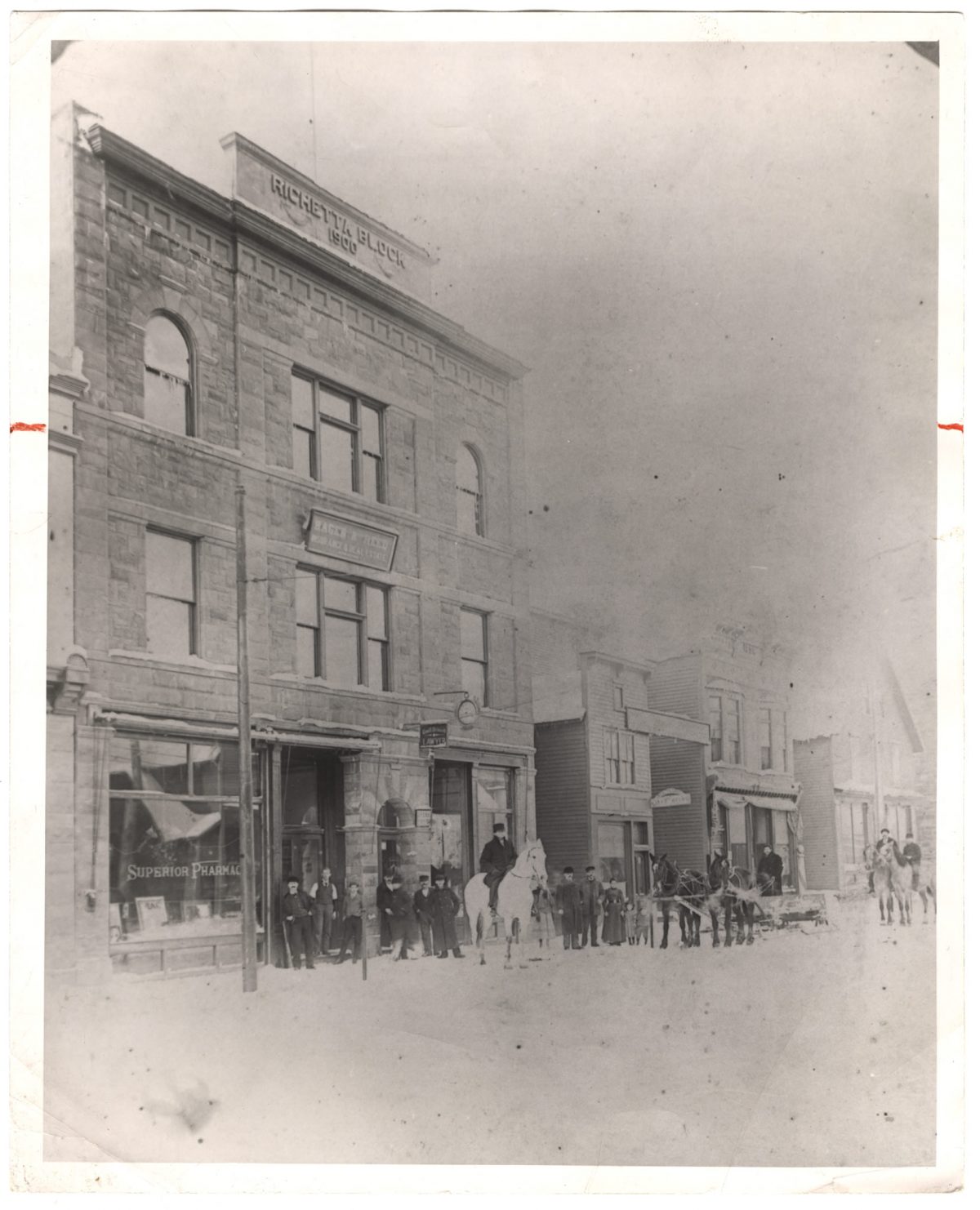 by A. K. Hoagland.
Architect: Duncan Campbell
Location: 333 Hecla St., Laurium
Built: 1900
Burned: 1947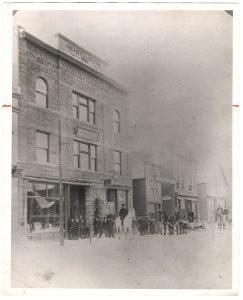 Michael Richetta commissioned this business block constructed of Portage Entry sandstone. Originally planned to be two stories with the capacity of having a third or even fourth story added, it appears to have been built as a three-story building. The 42-foot front was divided into two commercial spaces, one 25 feet wide (occupied by Superior Pharmacy in the photograph) and the other 12; the stores had plate-glass windows and steel ceilings. The center bay of the façade was pulled forward slightly and crowned with a name plate: RICHETTA BLOCK 1900. The second and third floors' twelve rooms were designed as office spaces that could be joined into two- or three-room suites. Occupants indicated in the photograph included Hagen & Reed Insurance and Real Estate and an unidentified lawyer. The building was heated by steam and lit by electricity.1
Buildings by Duncan Cambell in the Copper Country
Notes
"Sandstone Block," Copper Country Evening News, 6 February 1900.