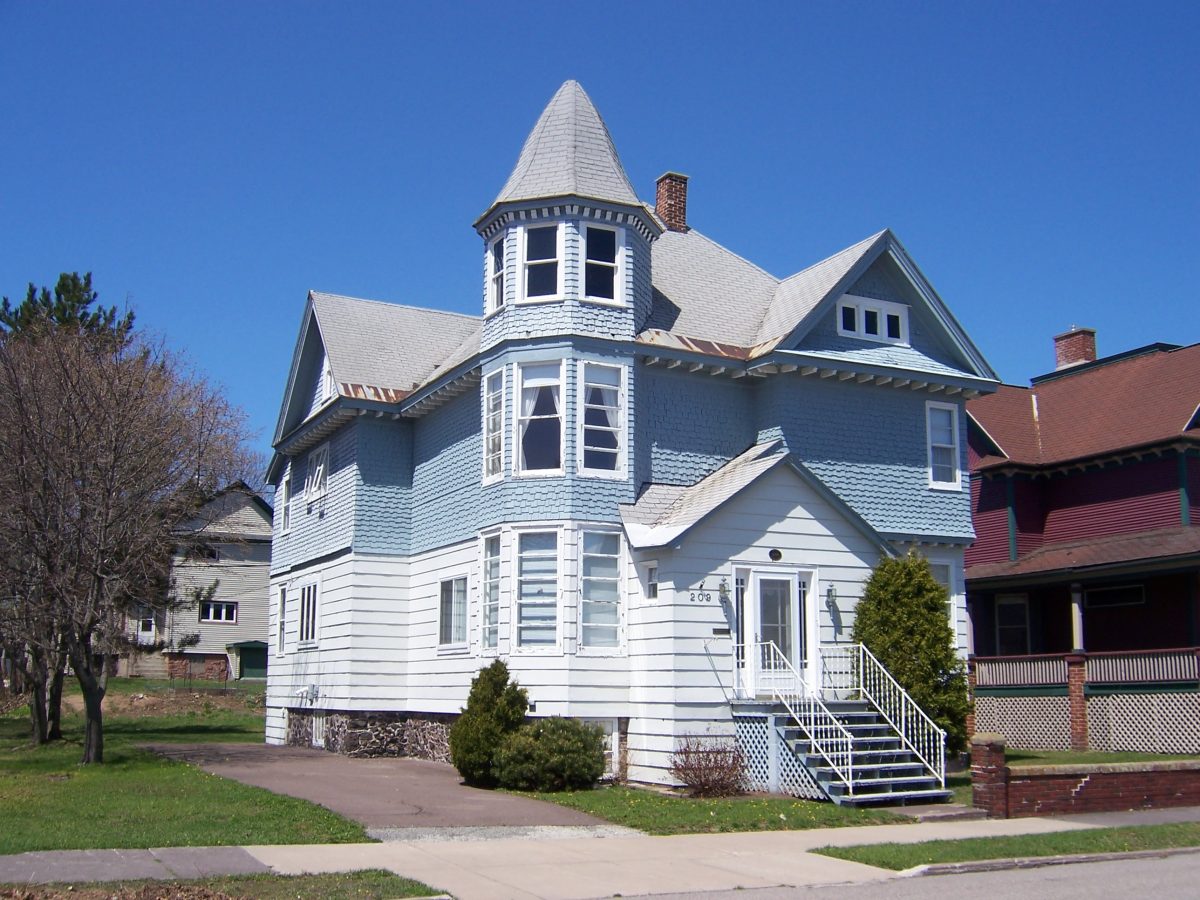 by A. K. Hoagland.
Architect: Duncan Campbell
Location: 209 Pewabic St., Laurium
Built: 1898
Duncan Campbell bought this lot in 1898 for $500 and sold it a year later for $4,900, presumably with a new house on it. The buyer was Clara J. Douglas, who lived there with her husband, Frank, an insurance agent. In 1902 Thomas J. Hoatson paid $7,200 for the house, which he and his family occupied while his own house at 320 Tamarack was under construction. In 1910, William R. Stannard, who was in insurance and real estate businesses, lived there with his family.1
The house has been stripped of its wraparound front porch, but the old photograph shows how it originally appeared. The porch, corner tower, and cross gables on the hip roof contributed to its picturesque design. Aluminum siding now covers the first floor and shingles the second.
Duncan Campbell House I.
Courtesy of Bob and Lorraine Thompson.
Buildings by Duncan Cambell in the Copper Country
Notes
Research by Dave Sprenger, personal communication, 2008.  Polk Directories.