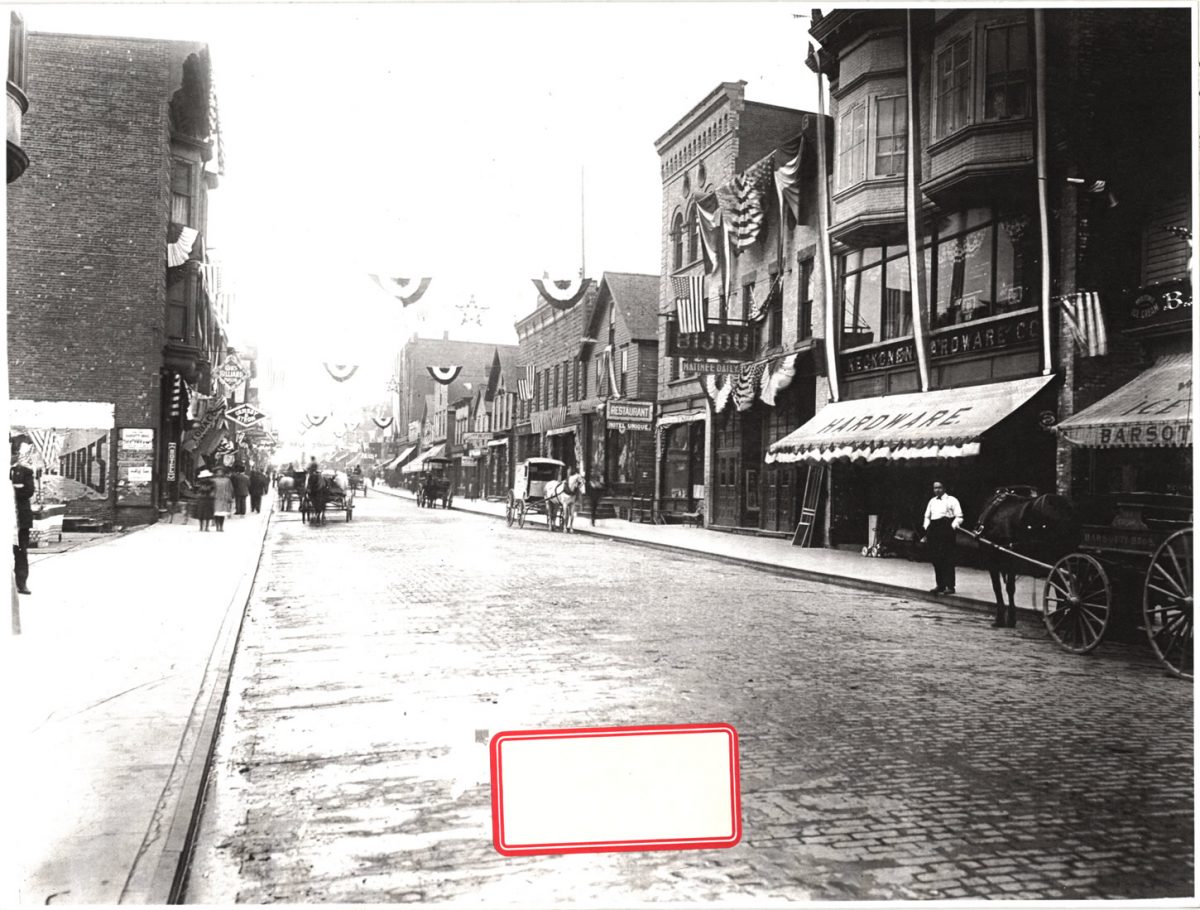 by David Bandlow
Architect: Carl E. Nystrom
Location: 332 5th Street, Calumet
Built: 1900
Demolished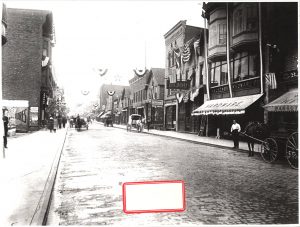 The three-story brick building, 29' x 112', was built in the fall of 1900. Mary Corgan, who also owned property in Copper Harbor, was the owner of this speculatively built commercial block located next to the old firehouse. The building had a pressed-brick front with terra cotta ornament, including "Corinthian pillars" on the second and third stories, according to the newspaper article.1 The photograph and Sanborn maps indicate two two-story oriel windows on the front as well.
The first floor was a large commercial space, housing "moving pictures" by 1908, as reflected in the sign painted on the side of the building.2 By the time this photograph was taken in 1914, the first floor housed "Cub's Billiard Parlor." The front part of the basement accommodated a barber shop. The second and third floors had rooms on either side of a central corridor, with common lavatories. The second floor had sixteen rooms, every other one with a large closet, so that they could be assembled into suites or apartments. The third floor was similarly arranged, but also had a "large bath room." The newspaper article noted that the entire building could be converted to a hotel, if desired, indicating that the building was planned without tenants in mind.3 In fact, it became a hotel, as indicated in the photograph. By 1917, though, the two upper floors held bowling alleys.4
The building, which had steam heat, electric lighting, hardwood floors, and oak trim, was estimated to cost $15,000.
Buildings by Carl E. Nystrom in the Copper Country
Notes
Copper Country Evening News, 30 August 1900.
Sanborn map, 1908.
Copper Country Evening News, 30 August 1900.
Sanborn map, 1917.