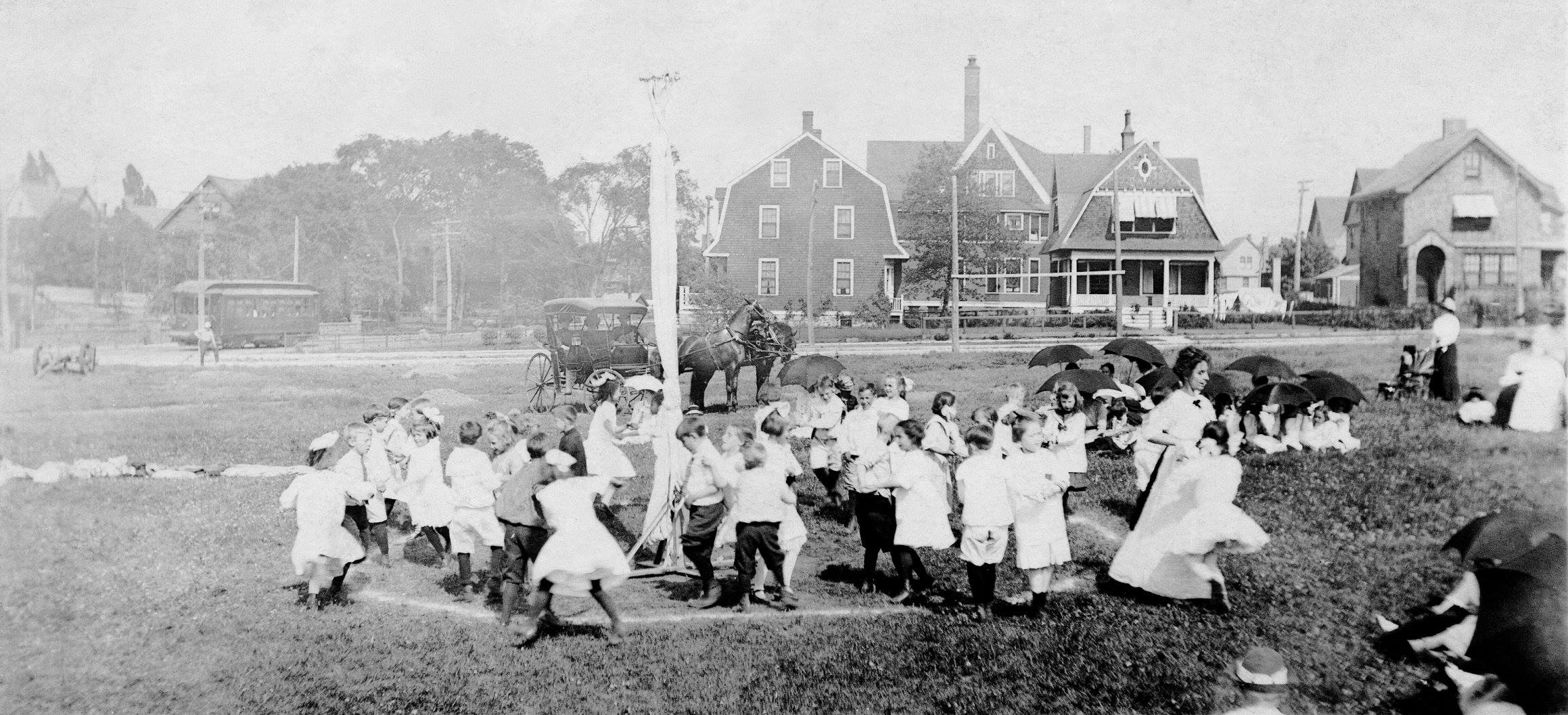 by A. K. Hoagland.
Architect: Charles Archibald Pearce
Location: 200 Hubbell St., Houghton
Built: 1901
Demolished: after 1928 (1960s?)
Although this building no longer stands, it is an interesting example of a house built to accommodate Michigan Tech (then called the Michigan Mining School) students and faculty.  Situated directly across from campus, and most likely obliterated in the creation of Townsend Drive to expand the campus, the house was designed for multiple living arrangements.
Elba Johnson, the widow of Welcome B. Johnson, commissioned this building and lived here until after 1912.  The newspaper noted "four distinct divisions to the house": a main residence, two flats, and a dorm-like space in the attic.  "The front and most elaborate will be a complete dwelling of ten rooms, with pantry, closets, halls, etc.  There will be hardwood floors and oak finish on the principal rooms and modern conveniences will be provided.  The feature will be a terrace about the north and east sides 14 feet wide with sandstone retaining wall.  Special attention is to be given to plumbing and most of the bedrooms will have stationary wash stands."1
On the back (west side), divided by a fire wall from the main house, were "two four-room flats, having separate entrances and exits.  Each flat will be complete in itself and all the conveniences provided for the larger portion of the building will be duplicated in each one of the smaller sections."  The fourth accommodation was the third floor, which extended over the entire building and was to be "divided into 12 sleeping rooms, which will be for rent.  On this floor will be bathrooms, closets, etc., and it will doubtless supply a long felt want."2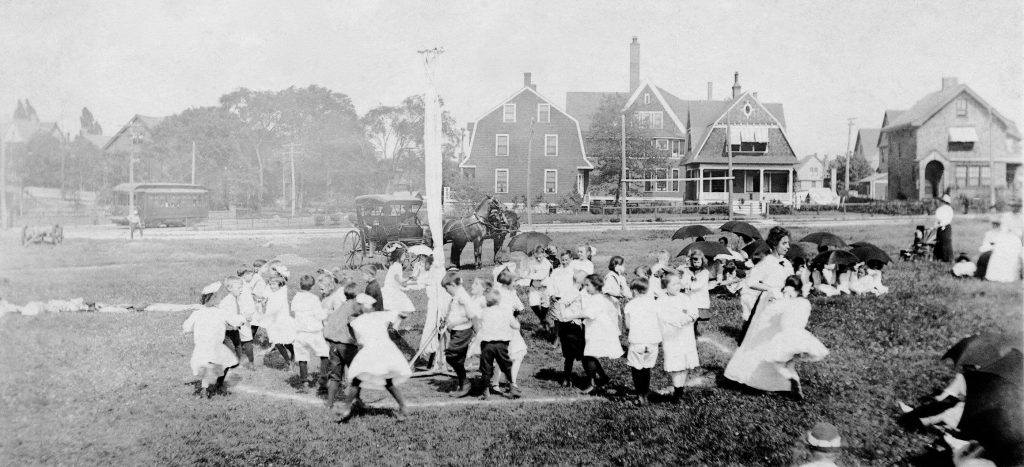 The only known image of this unusual building is included here.  The view is taken from Vivian Street and looks across vacant land (where Hubbell Elementary School's May Day event is taking place) to Clark Street and the back of Johnson's house.  Between two gambrel-roofed buildings on Clark Street, the cross gable and tall chimney of Johnson's house are visible.  The portion that is shown would have been the two flats.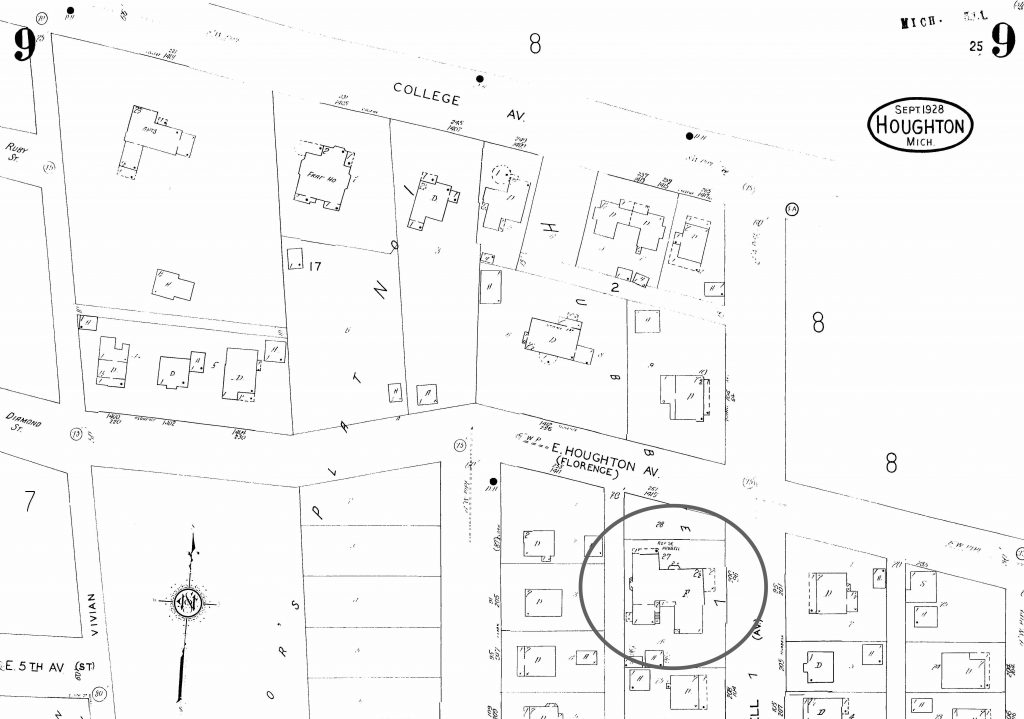 Buildings by Charles Archibald Pearce in the Copper Country
Notes
[1] "New Building Planned," Daily Mining Gazette, July 3, 1901, p. 2.
[2] "New Building Planned, Daily Mining Gazette, July 3, 1901, p. 2.