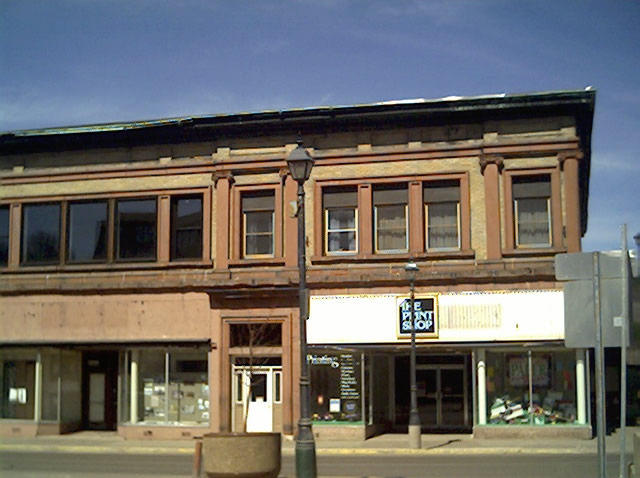 by Joe Lukaszewski
Architect: Hans T. Liebert
Location: Houghton
Built: 1908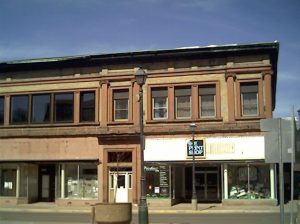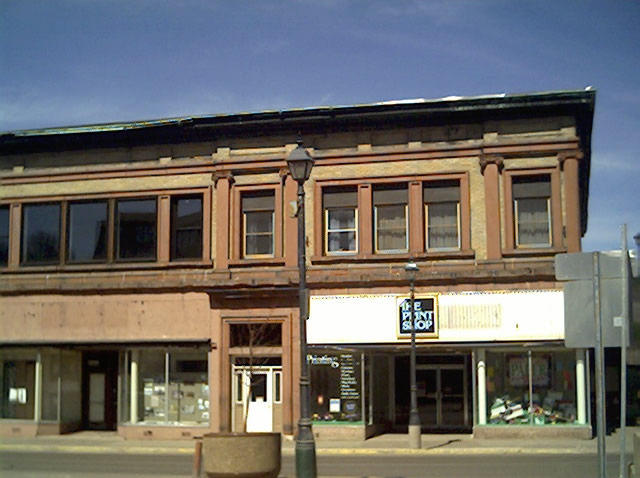 This is Liebert's third business block in the area and is similar to his others, arranged for two stores and apartments above.
This building has been changed in many ways. Some of the first-floor sandstone still exists, mostly on the western storefront and the apartment entrance. The second floor has stone pilasters in the Ionic form and more plain-looking ones separating the banded set of three windows. The windows set on the right appear to be the original, and the left has been replaced with newer ones, although some attempt was taken to reuse the cut stone pilasters that surrounded the original windows. Also, there is a center window over the apartment entrance, and the single window at the corner. This suggests that this might not have the same apartment layout of the Schneider and Bosch building. Just below the cornice, the building shows the same style of brick panels seen on the Schneider and Bosch Buildings.
This could have been the home to Miller's Department Store, as the words still barely appear on the back of the building.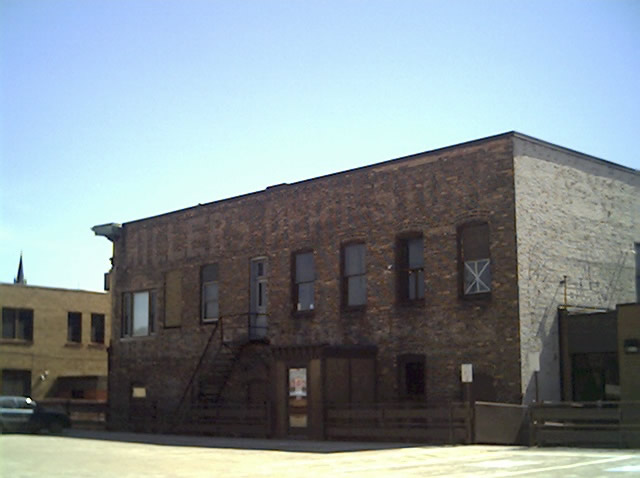 Buildings by Hans T. Liebert in the Copper Country