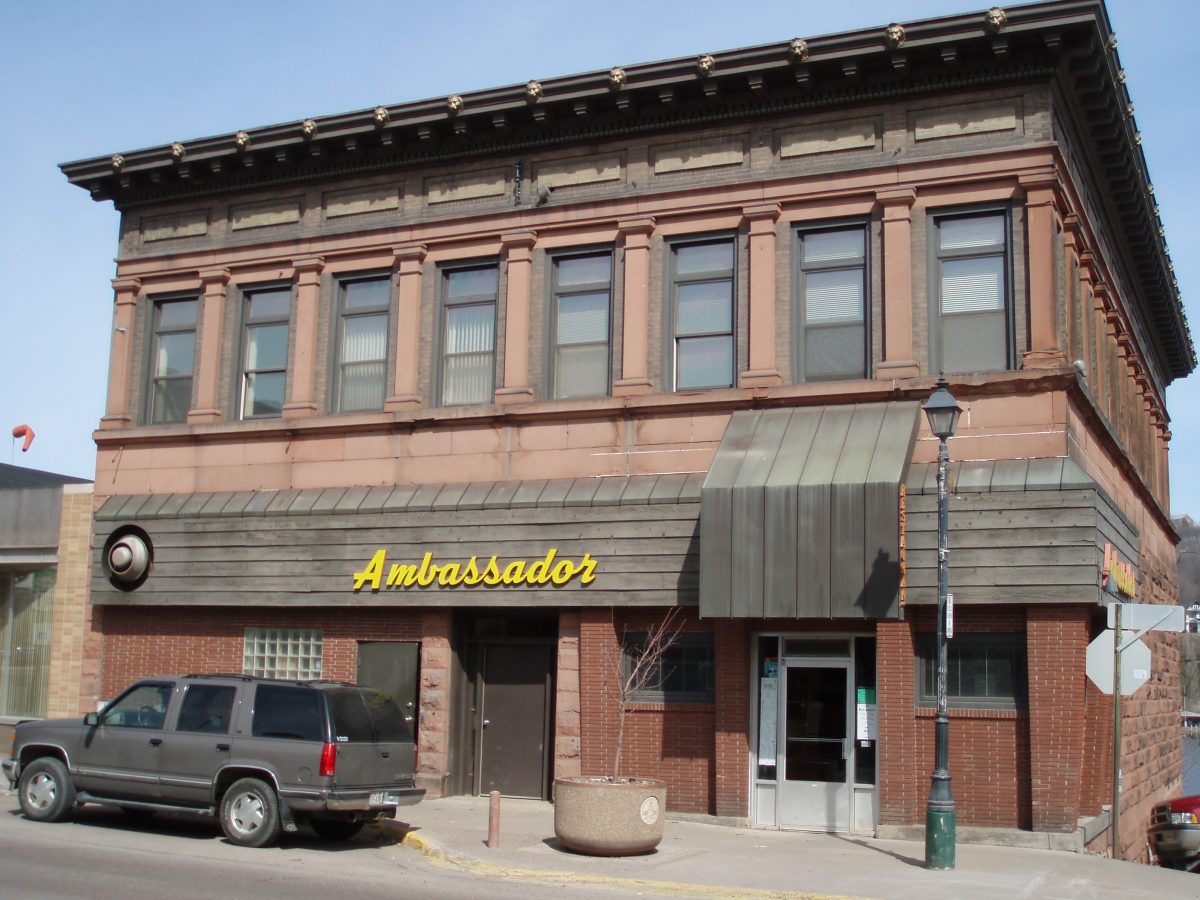 by Joe Lukaszewski
Architect: Hans T. Liebert
Location: 150 Shelden St. Houghton
Built: ca. 1900
Contractor: Herman Gundlach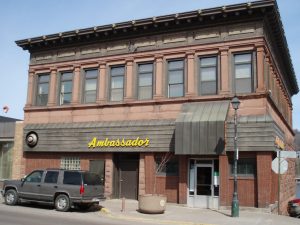 This brick and stone building was constructed by 1901, when Napoleon Carpentier ran a saloon here. He sold to the Bosch Brewing Co. in 1904 and this became a Bosch saloon run by Henry Feldman.1 The two-story brick building has been heavily modified on the first floor, where most of the sandstone is now hidden by a 1950s-era brick entrance. The original entrance on the right side was right at the corner, and was accented with its own Luxfer Prisms. The building's layout was nearly identical to that of the Schneider building in Hancock, a two-store first floor, and an identical second-floor apartment layout. The Bosch Building was much fancier than the Schneider building. While they both had original sandstone-block first floors and pilasters around their doors, the Schneider building used regular bricks from the second floor and up. The Bosch Building has cut stone pilasters separating every window on the second floor that faces the street, as well as sandstone beltcourses. Also, just below the cornice are the same brick panels seen in the Schneider building.2
The rear of the building looks as though it has been painted, but the segmented-arched windows that also are in the Schneider building drawing are still visible.
This building is now home to the Ambassador Bar and Grill.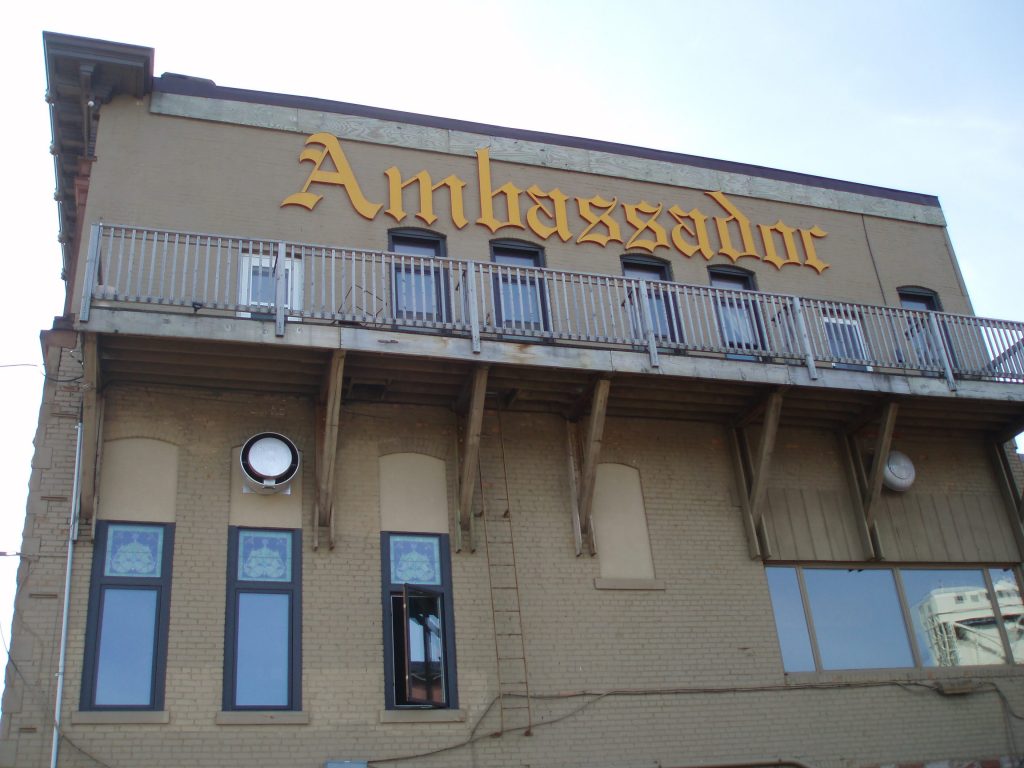 Buildings by Hans T. Liebert in the Copper Country
Notes
Karla L. Cross, "The Architectural Style and History of the Ambassador," term paper (1997).
Plans in Gundlach Collection, 85M, MTU Archives.