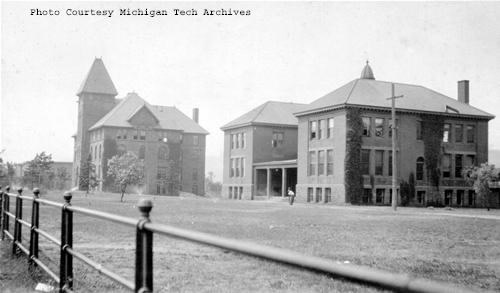 by Dany Peavey, Stevan Sliger, John Krystof, and Travis Dvorak.
Architect: Charlton & Gilbert
Alternative Name: Mechanical Engineering Building, Shops Building, Materials Processing Laboratory
Location: Houghton, MI
Built: 1893-94
Demolished: 1966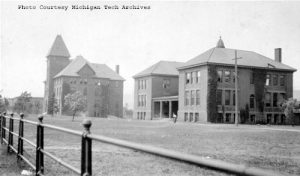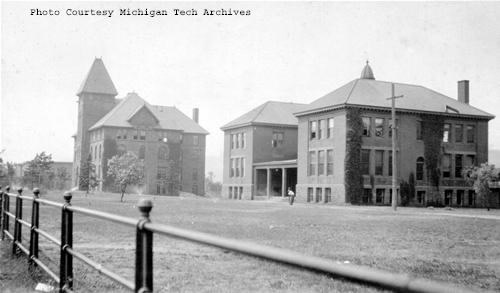 Charlton & Gilbert designed the second building on the college's campus, a two-story, hip-roofed structure laid out in a U shape with the wings projecting forward. Between them was a one-story porch that supported a polygonal oriel at the second level. The rather severe building had brick walls and sandstone trim, with a modest modillioned cornice. It was constructed at a cost of $30,000.1
Buildings by Charlton et al. in the Copper Country
Notes
Halkola, Michigan Tech Centennial, 35.