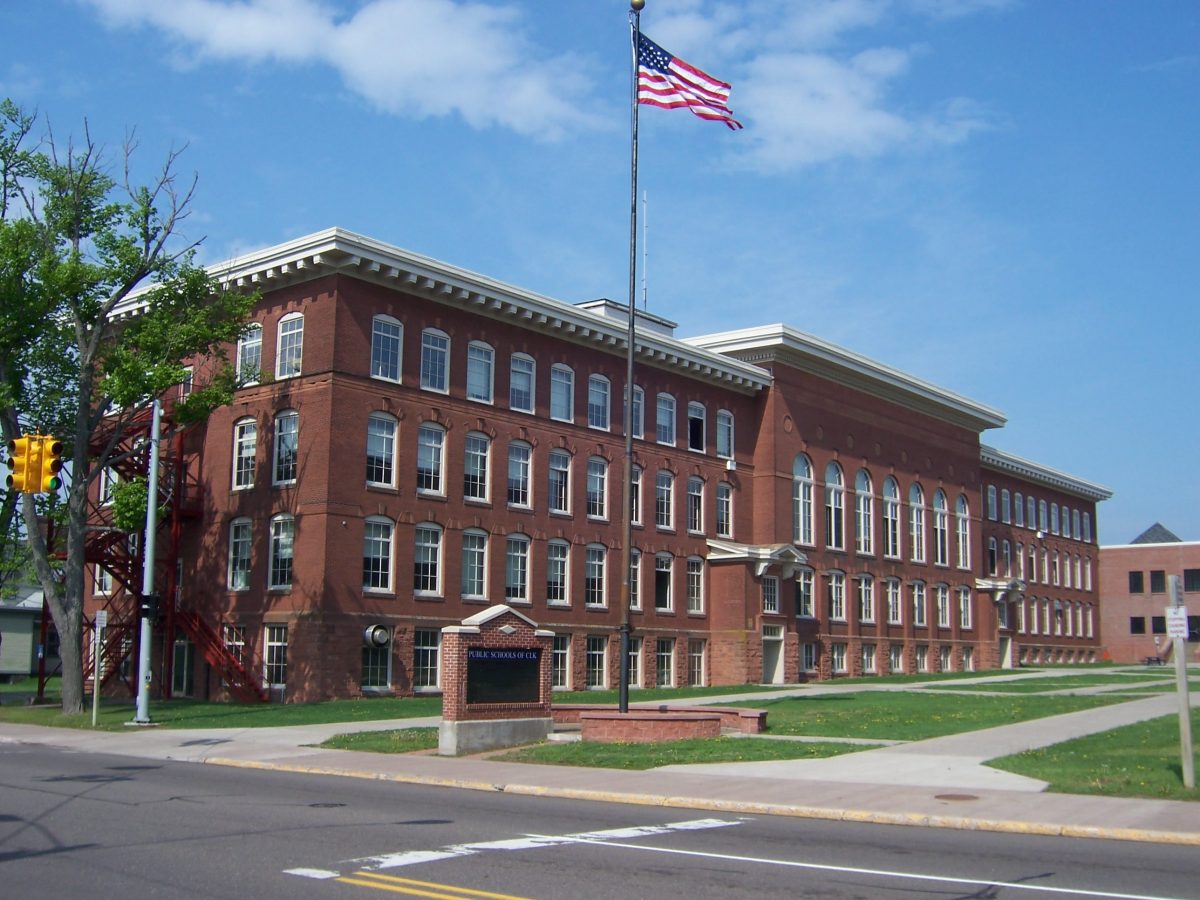 by Dany Peavey, Stevan Sliger, John Krystof, and Travis Dvorak.
Architect: Charlton & Kuenzli
Alternative Name: CLK High School
Location: U.S. 41, Calumet, MI
Built: 1905-07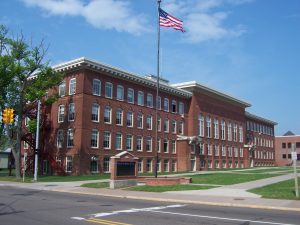 In 1905, Calumet's Manual Training and High Schools, which were owned by the Calumet & Hecla Mining Company and leased to the school district, burned to the ground. C&H hired Charlton & Kuenzli to design the replacement, in which the two schools were combined.
The three-story brick building was 272' long, with ranks of segmental-arched windows. The center section, which projected on both sides, contained an assembly hall at the second level. The building is plain, according to C&H President Alexander Agassiz's wishes. He wrote to General Manager James MacNaughton, "Give up all cornice work and don't let us spend any money on looks. We want first of all a serviceable Bldg., and architecture has no claim whatever on us."1 Nonetheless, the building does have a modillioned cornice.
Buildings by Charlton, et al., in the Copper Country
Notes
Agassiz to MacNaughton, 3 October 1905, 002/53/9, MTU Archives.