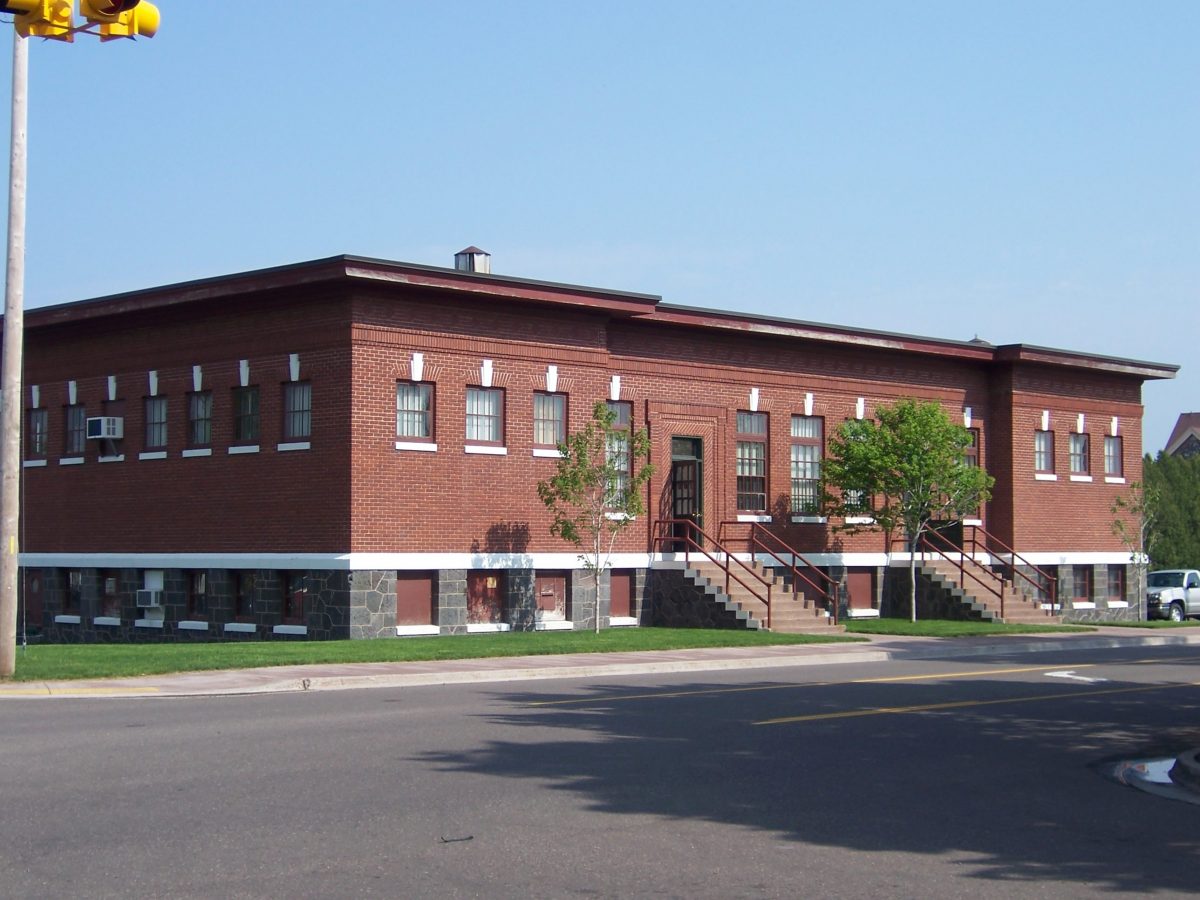 by Dany Peavey, Stevan Sliger, John Krystof, and Travis Dvorak.
Architect: Charlton & Kuenzli
Location: U.S. 41, Calumet
Built: 1910-11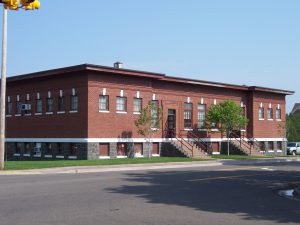 The popularity of the bathtubs and showers that Calumet & Hecla had built in the basement of the library necessitated the construction of a bathhouse soon after. The $45,000 building was one story on a raised basement and accommodated bathtubs for women, bathtubs and showers for men, and a 26' x 40' swimming pool. Women and children used the bathhouse for free, while men paid 3 cents and boys 2-1/2 cents. C&H underwrote the cost of the bathhouse operations at more than $7,000 a year.
The bathhouse is modestly decorated. The three bays at either end projected, and had small, high windows reflecting the bath and locker rooms within. The swimming pool was in a rear wing. The brick building was placed on a stone foundation. Keystones over the windows, the flat roof, and the symmetrical layout contributed to the Classical Revival appearance.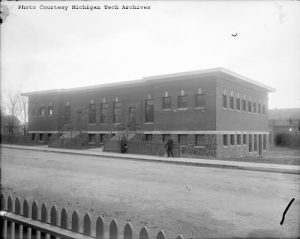 Buildings by Charlton, et al., in the Copper Country