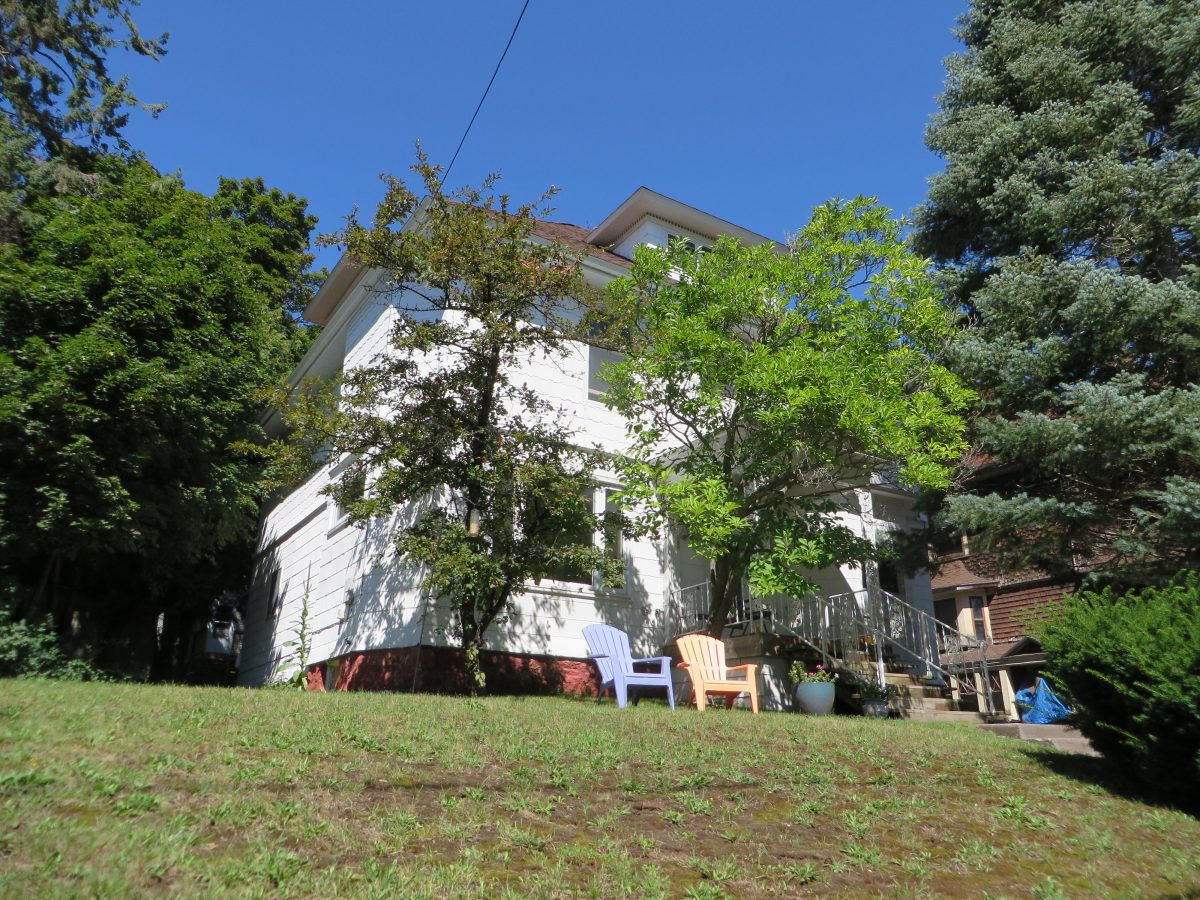 by Dany Peavey, Stevan Sliger, John Krystof, and Travis Dvorak.
Architect: Charlton, Gilbert, & Demar
Location: 308 Cooper St., East Hancock
Built: 1900-01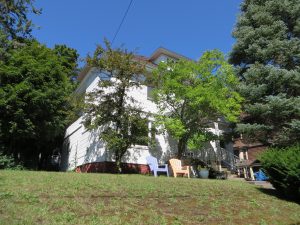 John C. Donahue, a painter, commissioned this house in 1900 at an estimated cost of $6,000. The two-and-a-half-story house had a circular veranda, since removed, across the front, and several bay and oriel windows. The broad hip roof has hip-roofed dormers.
The first floor had "a large parlor, sitting room, dining room and kitchen beside a wide hall from which a winding stair leads to the second floor," while the second floor had three bedrooms. The house had all the contemporary amenities, such as electric lights, along with piping for gas "in case the electric lights do not prove satisfactory"; a bathroom and linen closet on the second floor; servants' rooms and "a spare room for drying clothes" in the attic; and laundry, vegetable, and fuel rooms in the basement. Ten-foot-high ceilings on the first floor and nine-foot-high ceilings on the second floor added to the sense of spaciousness.
As befitting a house for a decorative painter, "all the walls and ceilings are to be tinted in delicate shades to correspond with the woodwork," which was quarter-sawn oak on the first floor and pine on the second.1 Donahue lived here until after 1917.
Buildings by Charlton, et al., in the Copper Country
Notes
"Portage Lake," Copper Country Evening News, June 2, 1900.