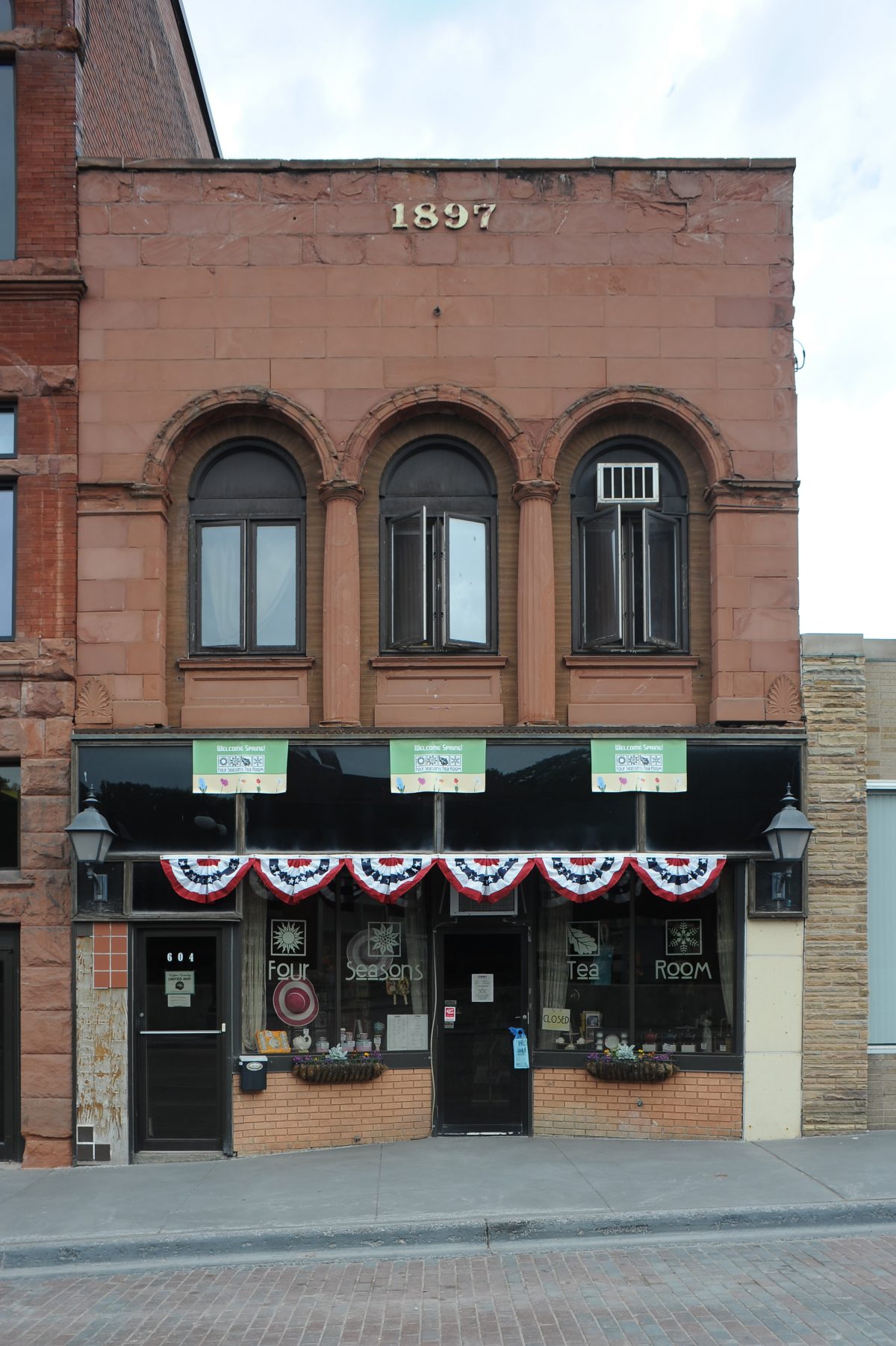 by Dany Peavey, Stevan Sliger, John Krystof, and Travis Dvorak.
Architect: Charlton, Gilbert, & Demar
Location: 606 Shelden St., Houghton
Built: 1897
Contractors: Wilson and Sampson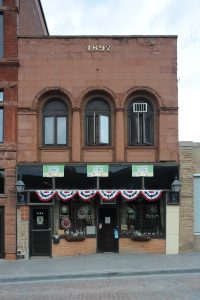 Although this building bears the date "1897" on its front, Eckert dates it to 1899-1900 and credits it to Charlton, Gilbert & Demar.1 The two-story building has had its cornice removed and its first floor altered, but the second floor exhibits three graceful round-arched windows separated by engaged fluted columns. The wall is a smooth-faced Jacobsville sandstone. The building housed druggists from 1897 until 2000.2
Buildings by Charlton et al. in the Copper Country
Notes
Kari Buckmaster, Kellie Elston, Claudia Nassaralla, "City of Houghton Block 3," term paper for SS422, spring 2000.