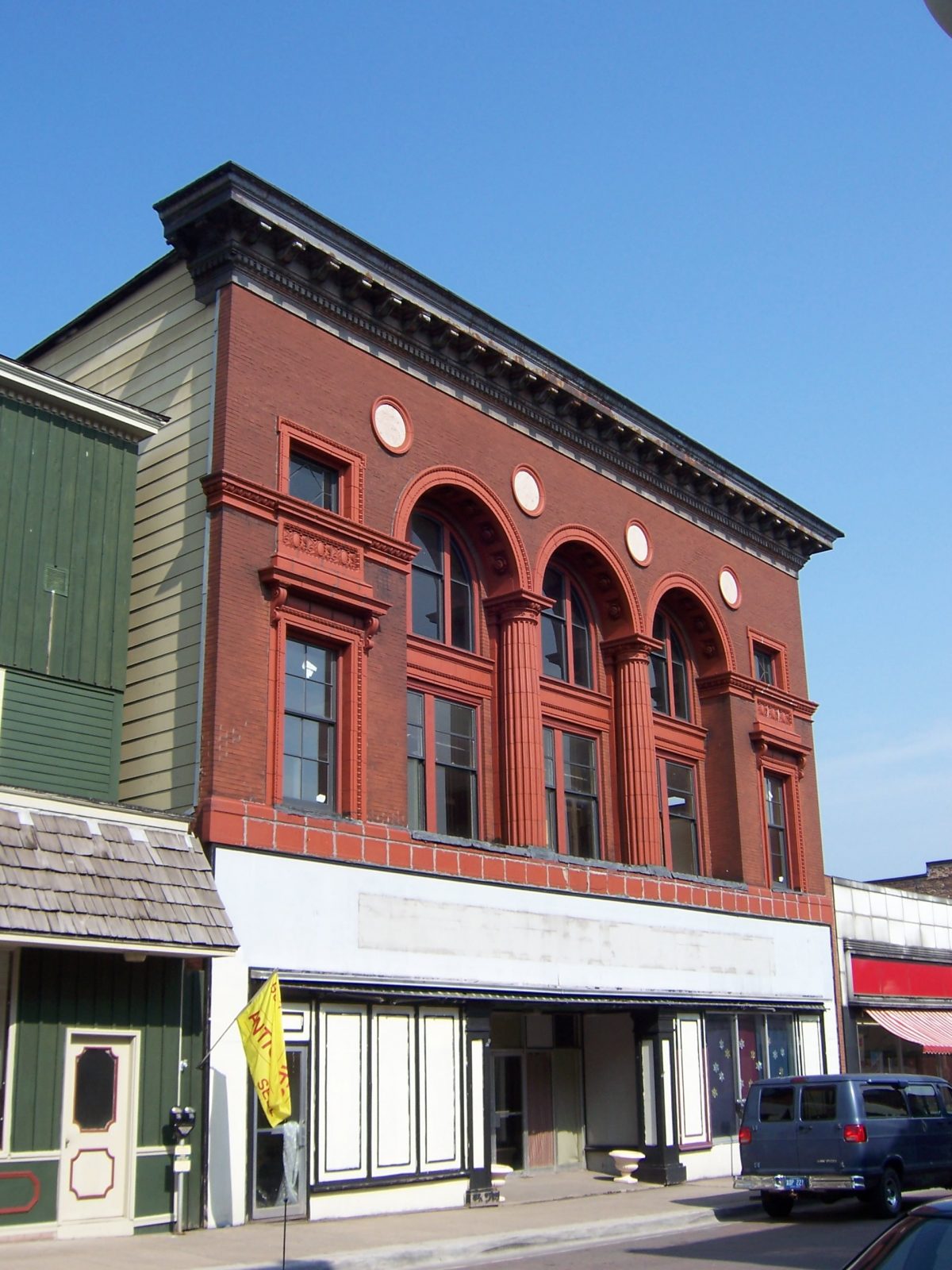 by Dany Peavey, Stevan Sliger, John Krystof, and Travis Dvorak.
Architect: Charlton, Gilbert, & Demar
Location: Fifth Street, Calumet
New façade: 1899
Contractor: Bajari & Ulseth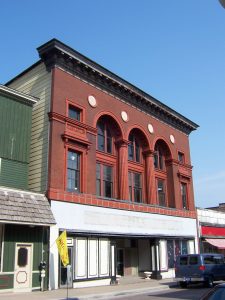 P. Ruppe & Son undertook $12,000 worth of renovations to a two-story frame building to produce this handsome commercial block for their store. As reported in the newspaper, "An entire new front of pressed brick and terra cotta from foundation to roof has been built, a third story has been added, and the store throughout entirely renovated."1 In addition, "Contractor Ed Ulseth says it will be the 'swellest' front in the city."2
The 57' x 100' building has a brick front trimmed with terra cotta. Three two-story round-arched windows are separated by fluted columns. Marble roundels decorate the wall above the arches. A modillioned cornice tops the façade.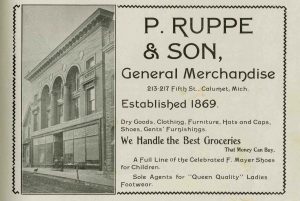 Buildings by Charlton et al. in the Copper Country
Notes
"Ruppe's New Block," Daily Mining Gazette, 9 November 1899.
"Improve the Building," Copper Country Evening News, 18 April 1899.