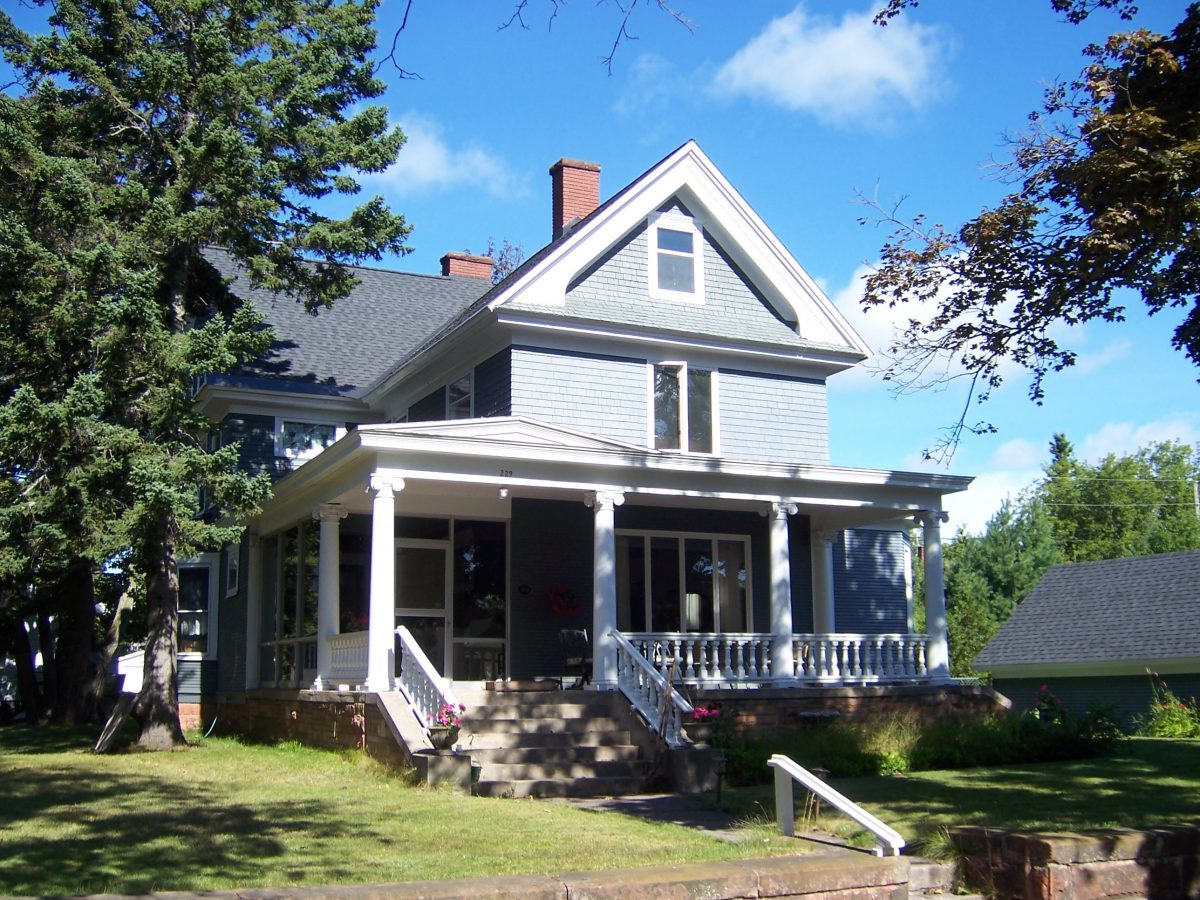 by Jason Cope
Architect: Paul H. Macneil
Location: 229 Pewabic St., Laurium
Built: 1906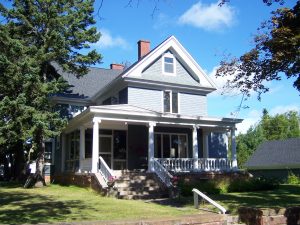 Richard D. Jones, a dentist, had an office in the Herman Building in Calumet, where Paul Macneil also had offices. Apparently, he looked down the hall and hired an architect to design his house. The wood-frame building has a cross-gable roof. The walls of the first floor are sided in clapboard, the upper floors in shingles. An L-shaped porch with Corinthian columns and turned balusters is now partially glassed in. A large bay window has been added near the front, overshadowing the two smaller bay windows that originally graced the house.
The architectural drawings indicate half timbering with pebble-dash cement in the front gable. The first floor had a living room, dining room, and den, along with a vestibule and reception hall. The bay windows were in the stairway and in the dining room. The second floor had three bedrooms and a bathroom.1
Buildings by Paul H. Macneil in the Copper Country
Notes
Architectural drawings in collection of Keweenaw National Historical Park Archives.