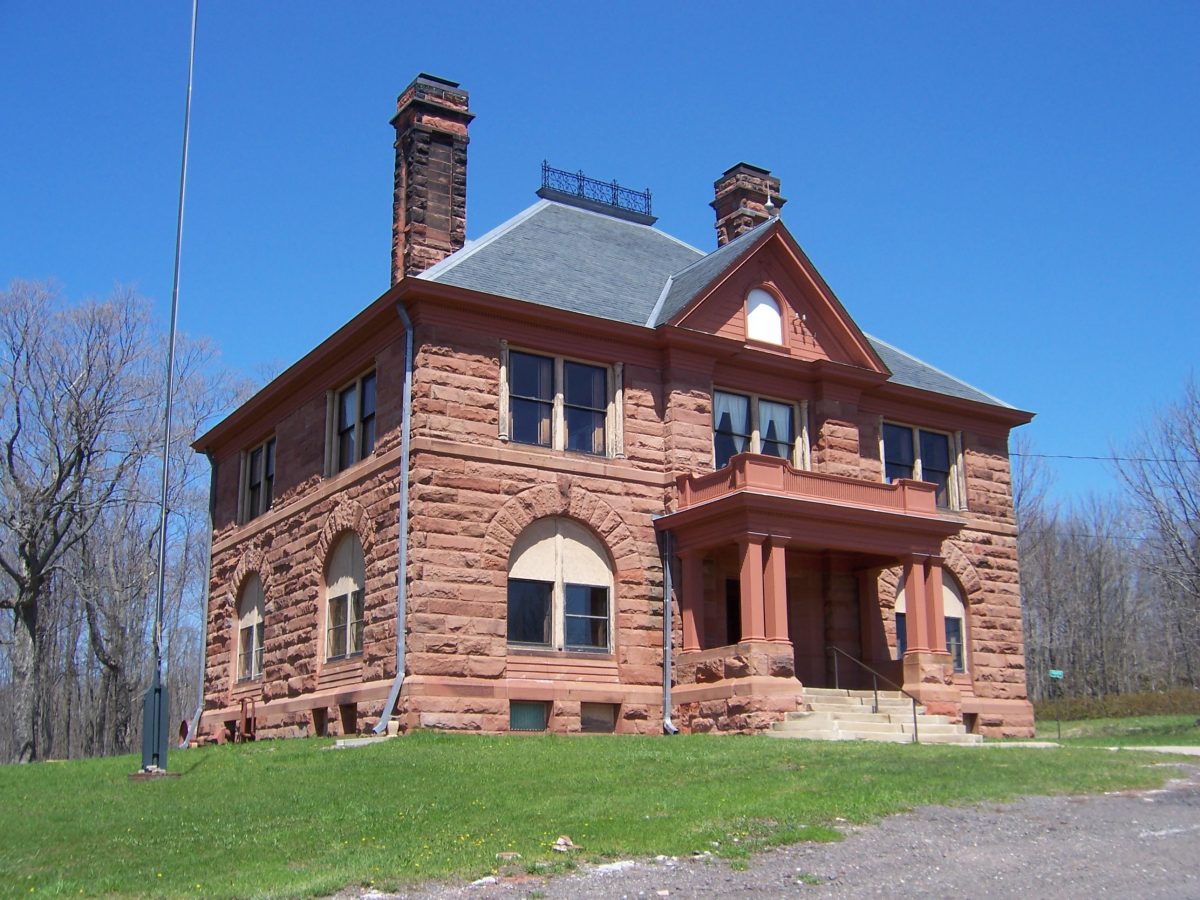 by Josh Makela
Architect: Robert Correa Walsh
Location: US-41, Hancock
Built: 1895-1897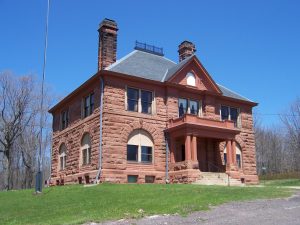 Quincy Mining Company began construction of its office building in late 1895 and completed it in 1897.1 The building served as the main office of the Quincy Mining Company in Michigan; the company was headquartered in New York. Company Treasurer William R. Todd lived in Morristown and recommended his neighbor, Robert C. Walsh, as the architect.2 There is no evidence that Walsh ever visited the site, but he did produce drawings and specifications for the building. Mine officials, draftsmen, accountants, and other clerical staff worked here. From 1971 to 1997, the building was rented to the Community Action Agency. The Keweenaw National Historical Park has since purchased the building.
This two-story Classical Revival building is constructed of Jacobsville coursed sandstone. The rough-faced blocks give a massive and rustic appearance to the structure. Protruding from the shingled hip roof are two large chimneys with vertical grooves. The central pavilion has a broken pediment, creating a strong central element. The portico leading to the entrance of the building also provides a second-story balcony, decorated with a balustrade and supported by box columns. The building also has large, round-arched windows on the first floor. The interior has rich woodwork and fireplaces.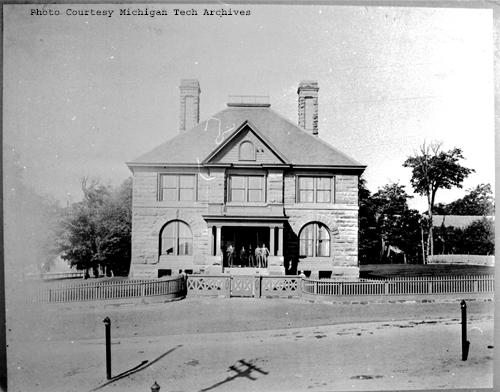 Buildings by Robert Correa Walsh in the Copper Country
Notes
Tom Carlson, Term Paper for ???, 21 February 1997 (Acc. no. ???, Box 3 Folder 23, MTU Archives).
Todd to Samuel B. Harris, 12 July 1895 (Acc. no. 001, Box 338, folder 9, MTU Archives).