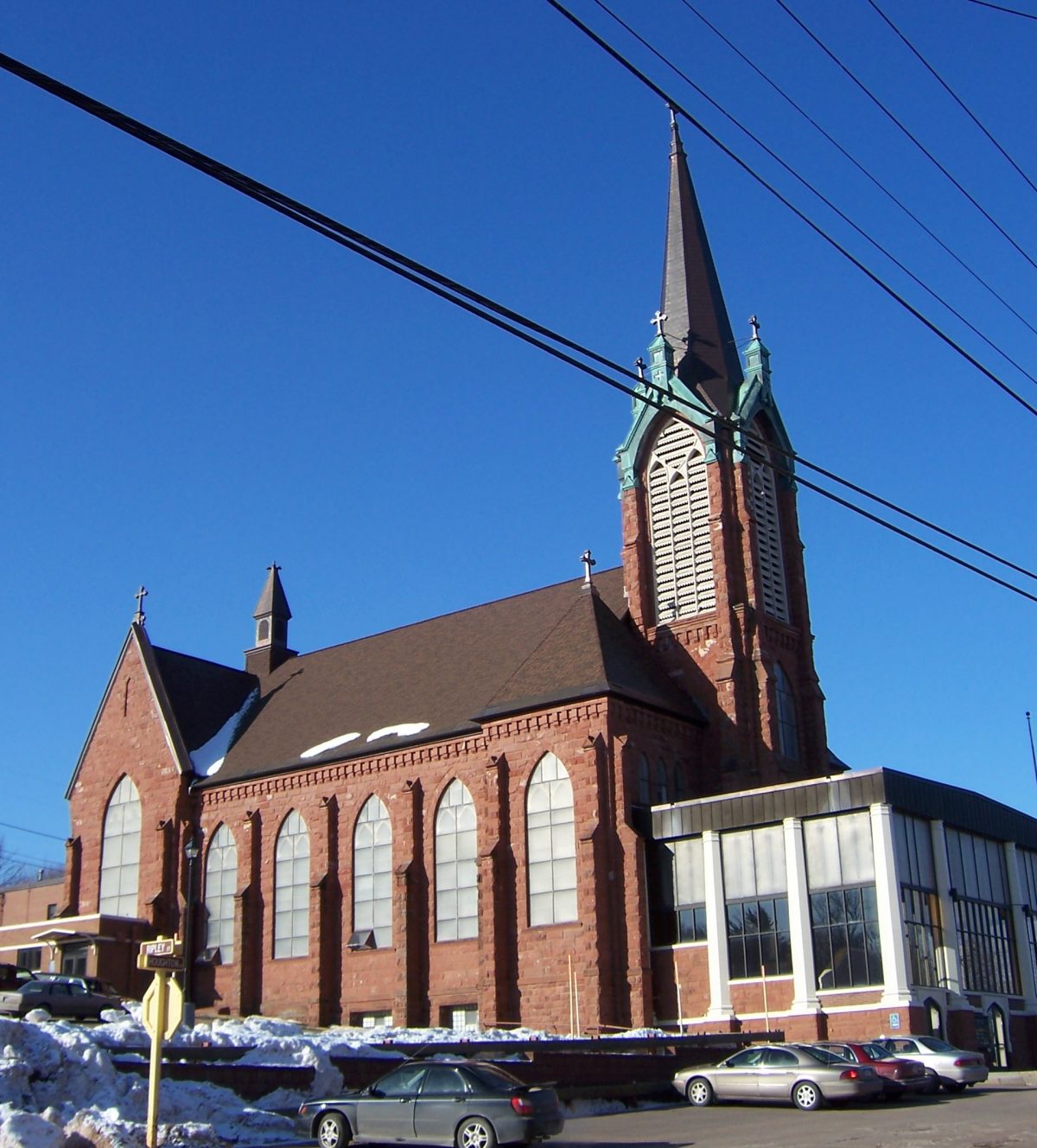 by Stephanie Trevino.
Architect: Erhard Brielmaier
Location: Portage St. and Houghton Ave., Houghton
Built: 1889-1902. Addition to front: 1928; Memorial hall and kitchen: 1956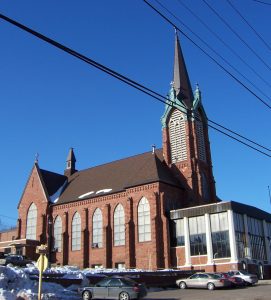 This Catholic congregation built the previous church in 1859. Several decades later, Erhard Brielmaier was contracted to design a new church. Construction was slow due to a small treasury. In 1899 the basement was finished and roofed to serve as the church for a few years. In 1901 the church was enclosed and the next year the interior was finished and the steeple raised. The Gothic Revival church was dedicated on August 10, 1902. Construction cost more than $65,000.1
The Jacobsville sandstone building has a belltower with copper trim centered on the front façade, flanked by shorter pyramidal-roofed towers. Large pointed-arch windows separated by buttresses adorn the side walls, which are topped with corbeling. The dramatic interior displays a vaulted ceiling, stained glass (fabricated by Gavin Art Glass of Milwaukee at a cost of $4,000), and three richly decorated altars. The front portico is woefully out of place on this Gothic Revival-style building.
Buildings by Erhard Brielmaier in the Copper Country
Notes
Eckert, Buildings of Michigan, 466.  Rezek, History of the Diocese, 2: 255.
"Registered Site L0568: St. Ignatius Loyola Church," Michigan Historical Marker Web Site, ed. James Brennan, 1991-2015.