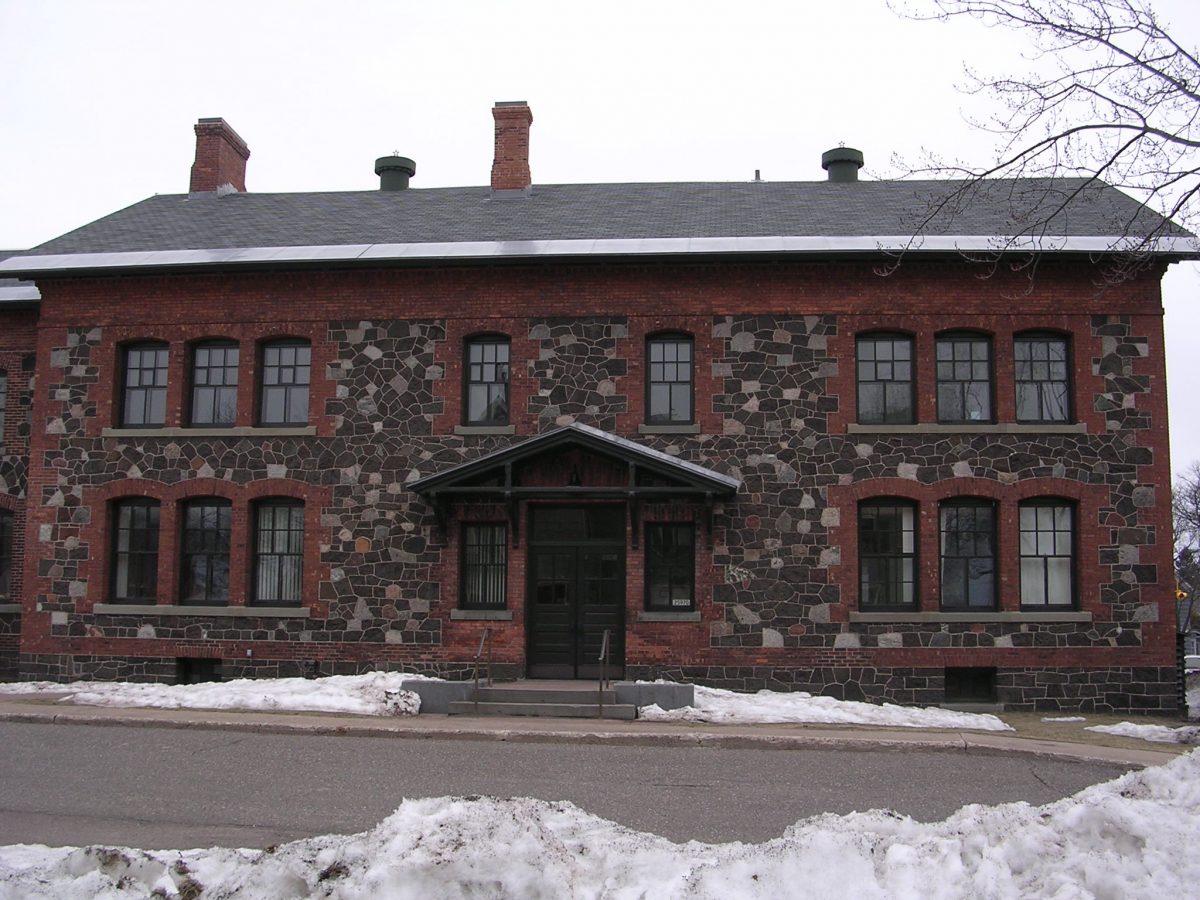 by Adam Gaugh.
Architect: Shaw & Hunnewell
Location: 25970 Red Jacket Road, Calumet
Built: 1887
Addition on north: 1900
Addition on east: 1909, Charlton & Kuenzli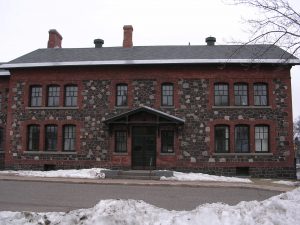 Fronting Red Jacket Road at the intersection of Calumet Ave., the two-and-one-half story C&H General Office Building was built by the Calumet & Hecla Mining Company, the largest U.S. producer of copper during the 1870s. Company operations were directed from this building, which also housed engineers, draftsmen, and accountants for the C&H Mining Company. Miners would wait inside the attached shed to collect their wages.
Shaw and Hunnewell's designs for the building have been described as "broadly Italianate," based on its Renaissance-inspired details such as quoins and formal elements (a flat, symmetrical façade, raised basement, and rectangular mass).1 The reddish-brown, black, and gray polygonal-shaped rubble is trimmed with bricks spanning the segmental-arched windows and doorways.2
Since 1992, the Keweenaw National Historical Park, established to commemorate the heritage of copper mining in Michigan's Keweenaw Peninsula, has resided in the building.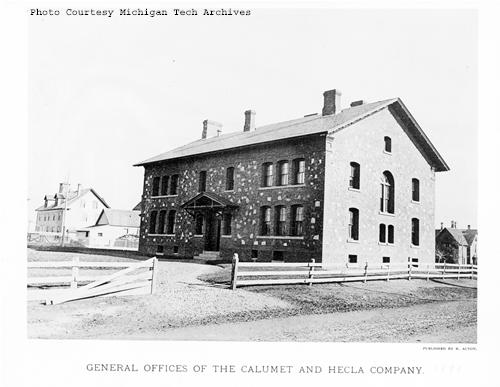 Buildings by  Shaw & Hunnewell in the Copper Country
Notes
Bjorkman, "Draft Historic Structure Report."
"Calumet and Hecla Industrial District," National Register of Historic Places Nomination (U. S. Department of Interior, National Park Service, 1987).