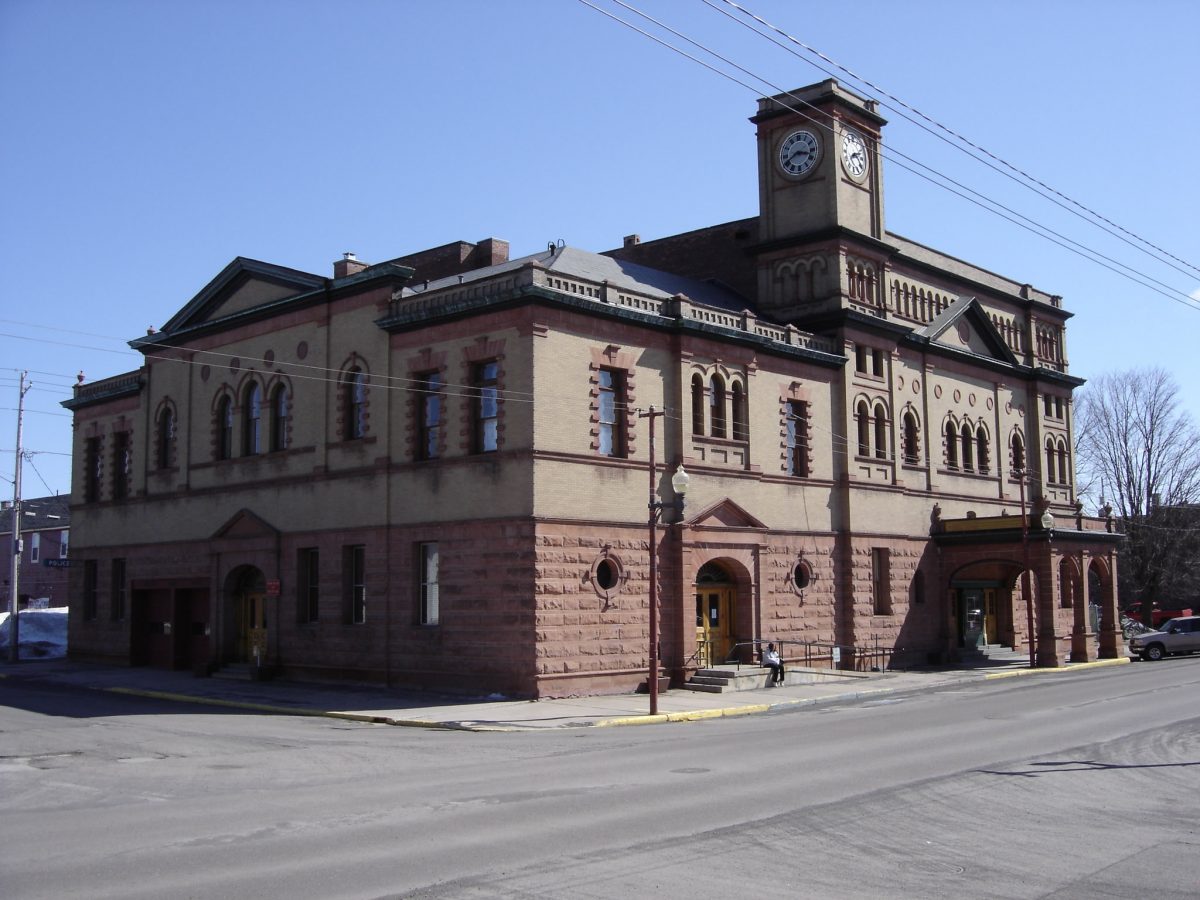 by Kiel Vanderhovel and Derek Dykens
Architect: Charles K. Shand
Alternative Name: Calumet Theatre
Location: 340 6th Street, Calumet
Built: 1899-1900
Masonry and excavation: Paul P. Roehm
Carpentry: Bajari & Ulseth1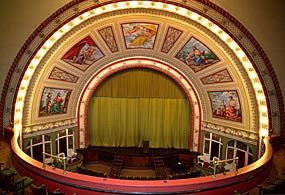 Calumet, located in the heart of the copper mining industry, experienced rapid population growth and built a village hall in 1886, designed by J. B. Sweatt. In 1898 the village decided to add an opera house to the village hall, at a cost of approximately $70,000.2 Shand was selected as the architect for this addition. The opera house, which seated 1,200, welcomed many great performers, such as John Philip Sousa and Sarah Bernhardt. However, with the invention of motion pictures and the decline in the copper-mining industry, the opera house was used more for movies than for stage productions. In recent years, it has accommodated a variety of music, theater, and film. The large municipal theater has undergone interior renovations and has been restored to its original colors. In 1999, the proscenium murals were restored.
When Shand was awarded the contract for the Calumet Opera House, the attached village hall (the building on the north side) had to be remodeled as well to match the architectural style of the opera house. Together, the buildings are in an Italian Renaissance style. The first floor, of Jacobsville sandstone, is rusticated. The second floor is a cream-colored brick, with round-arched windows paired and tripled. A clock tower marks the transition between the two buildings. The village hall has a pedimented entrance in the center of its 6th St. frontage. The opera house, taller than the village hall, has a porte-cochère topped by a balustrade and, above it, a pediment at the cornice.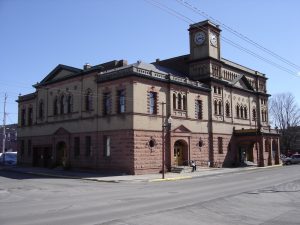 In the Copper Country Evening News, 2 October 1899, Shand described the opera house in the following statement: "The cornice will all be of copper and the top of the tower will all be of copper, so that in the copper and sandstone, copper country products form a conspicuous part of the building."
The interior of the opera house, by William Eckart of Chicago, is awe-inspiring with intricate ornament, such as the thin layer of gold ornament that is located around the proscenium.3 The stage was approximately 60' x 28' x 60', with the dressing rooms located below. At stage productions, the main floor and balcony were reserved for the upper echelon of society. In the second gallery, the working class took seats upon benches. Furthermore, there were four box seats reserved for the wealthy.4  The Elm Street side of the village hall was altered in 1964 to accommodate the fire station.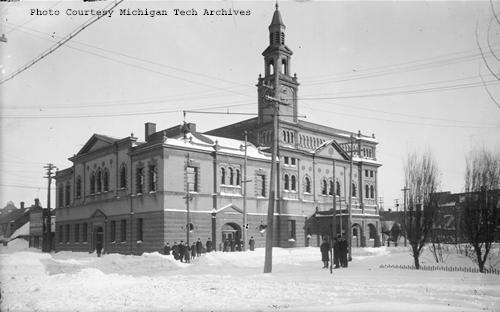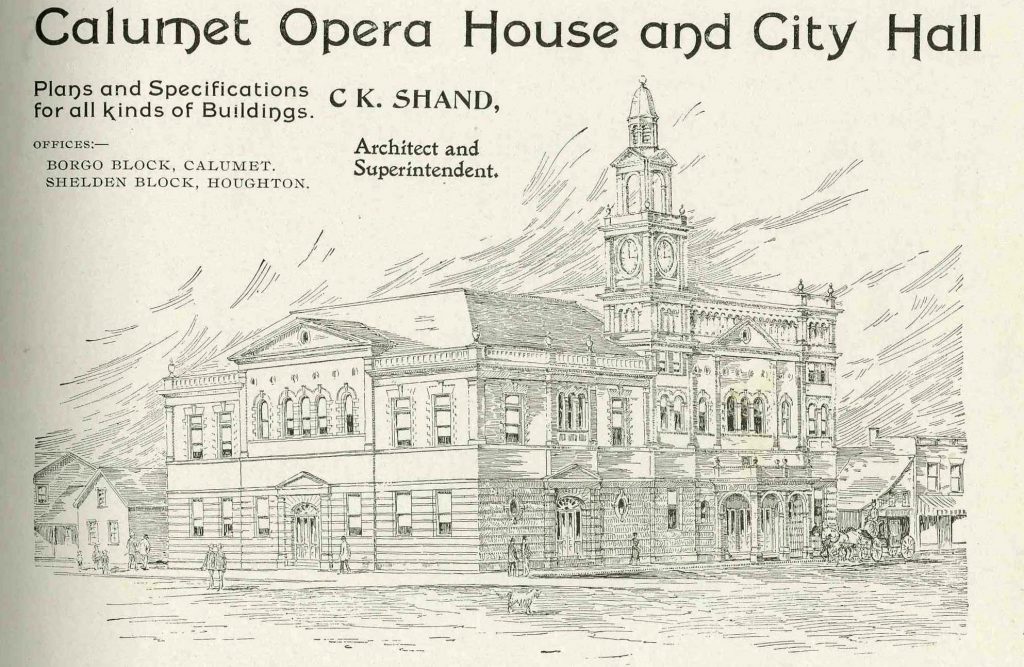 Buildings by Charles K. Shand in the Copper Country
Notes
Coll. # MS – 046. Box 01 Folder 01, MTU Archives.
"When Broadway Came to Copper Town," Keweenaw Traveler, 4 April 2006.