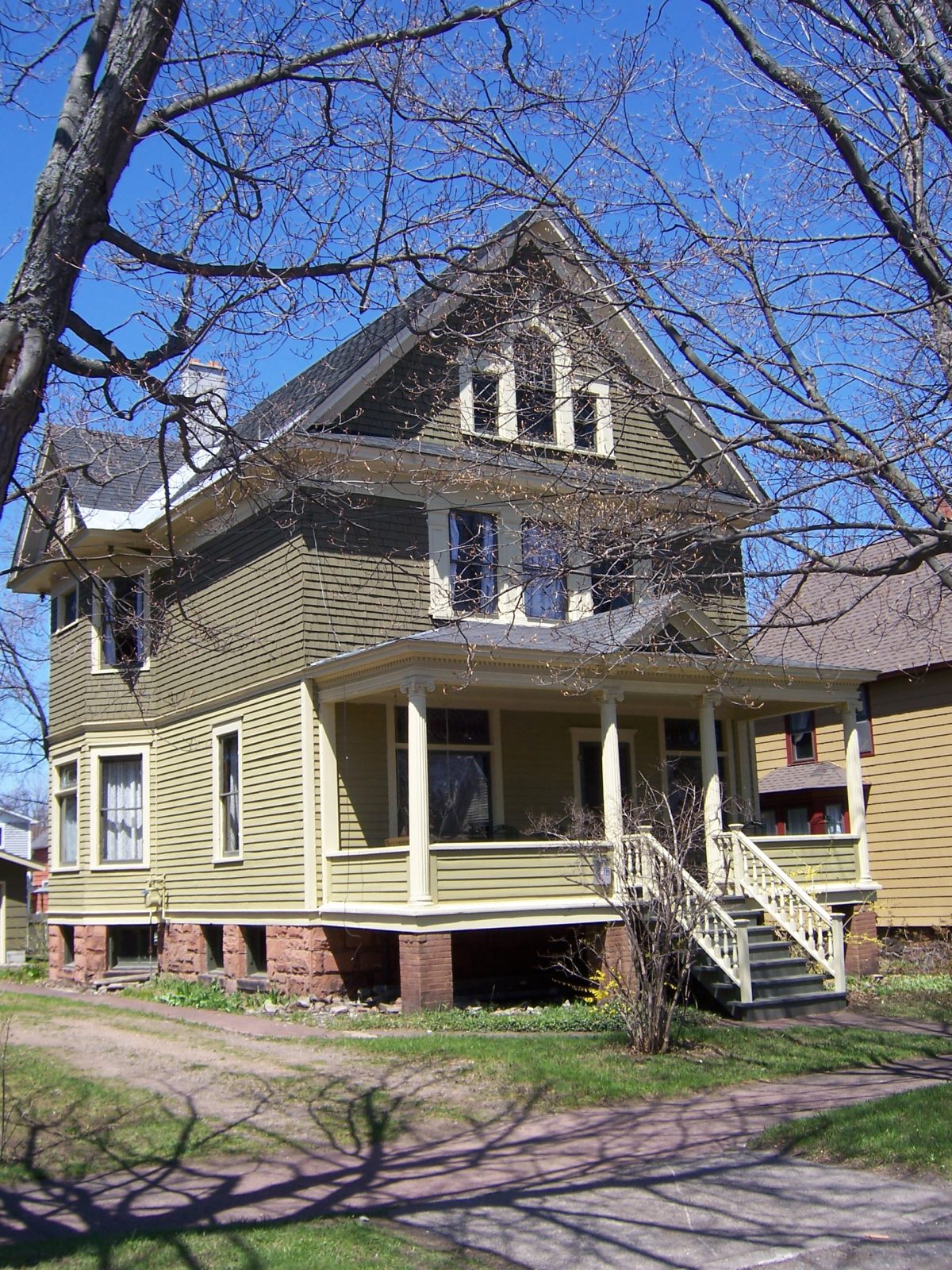 by Morgan Davis.
Architect: Charles W. Maass
Location: 243 Tamarack St., Laurium
Built: 1905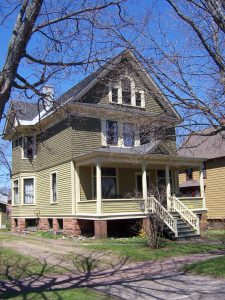 Charles Maass bought a small house on this site, enlarged it, and lived in it for several years.1 The front gable with Palladian window and cross gable over a bay window were features repeated in houses he would design over the next few years, such as the Weir and Ulseth houses. Maass's house has a Jacobsville sandstone foundation, clapboards on the first floor, and wood shingles on the second. The porch across the front has Ionic columns.
Buildings by Maass, et al., in the Copper Country
Notes
Research by Dave Sprenger, personal communication, 2008.