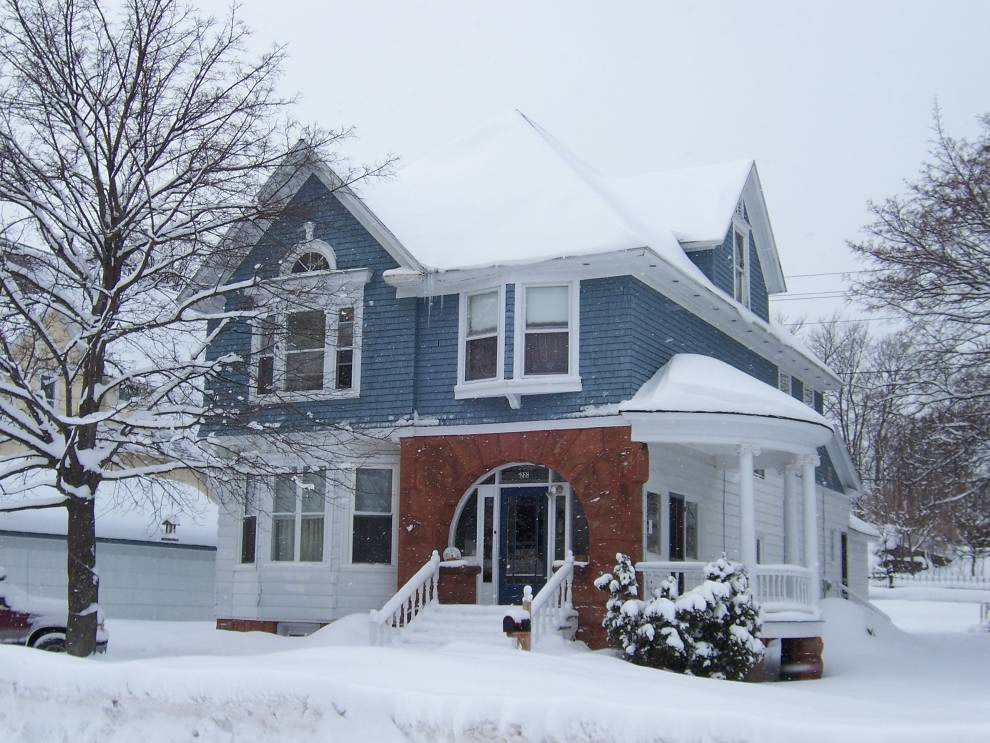 by Morgan Davis.
Architect: Maass Brothers
Location: 221 Iroquois St. Laurium
Built: ca. 1906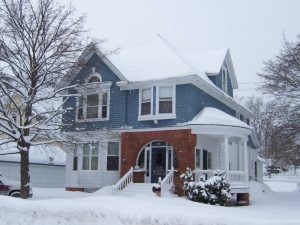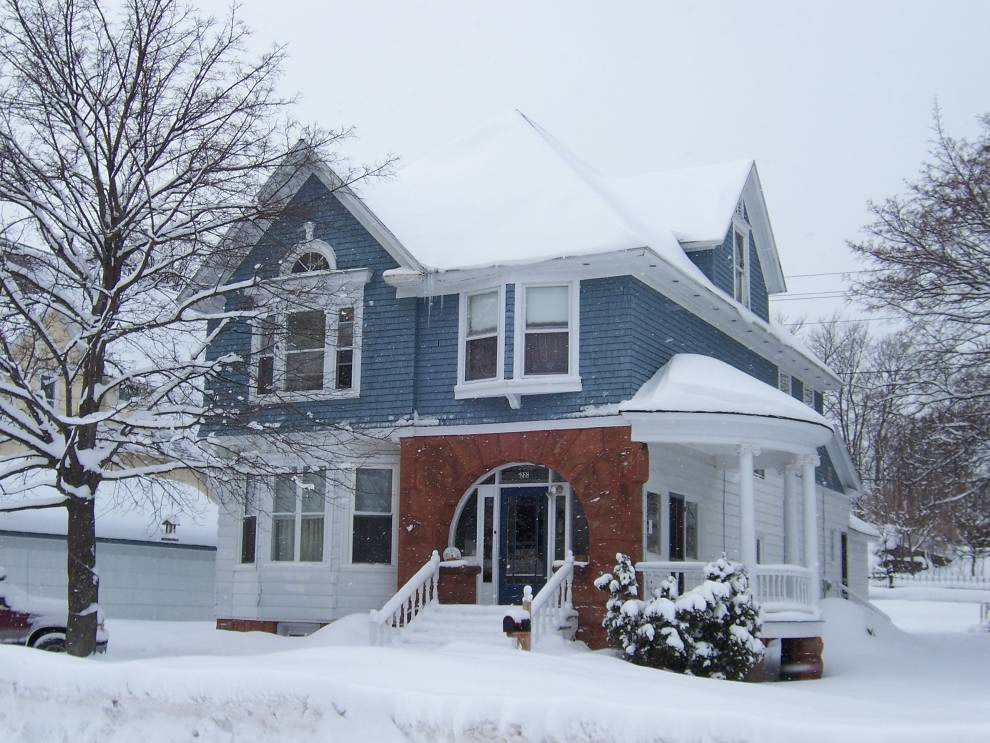 This house was built sometime between 1905 and 1908 for T. Sibilski and family. Copies of undated drawings executed by the Maass Bros. are located in the Keweenaw National Historical Park archives. The asymmetrical house is particularly notable for its arched sandstone entranceway, all the more remarkable because it is attached to a wood-frame house clad in shingles on the first floor and clapboards on the second. The two-story house has a broad hip roof with a cross gable in front and a gable dormer on the side. A Palladian window on the second-floor front indicates some Classical Revival influence. The rounded porch to one side and the variety of window shapes and projections make this a lively design.
Buildings by Maass, et al., in the Copper Country