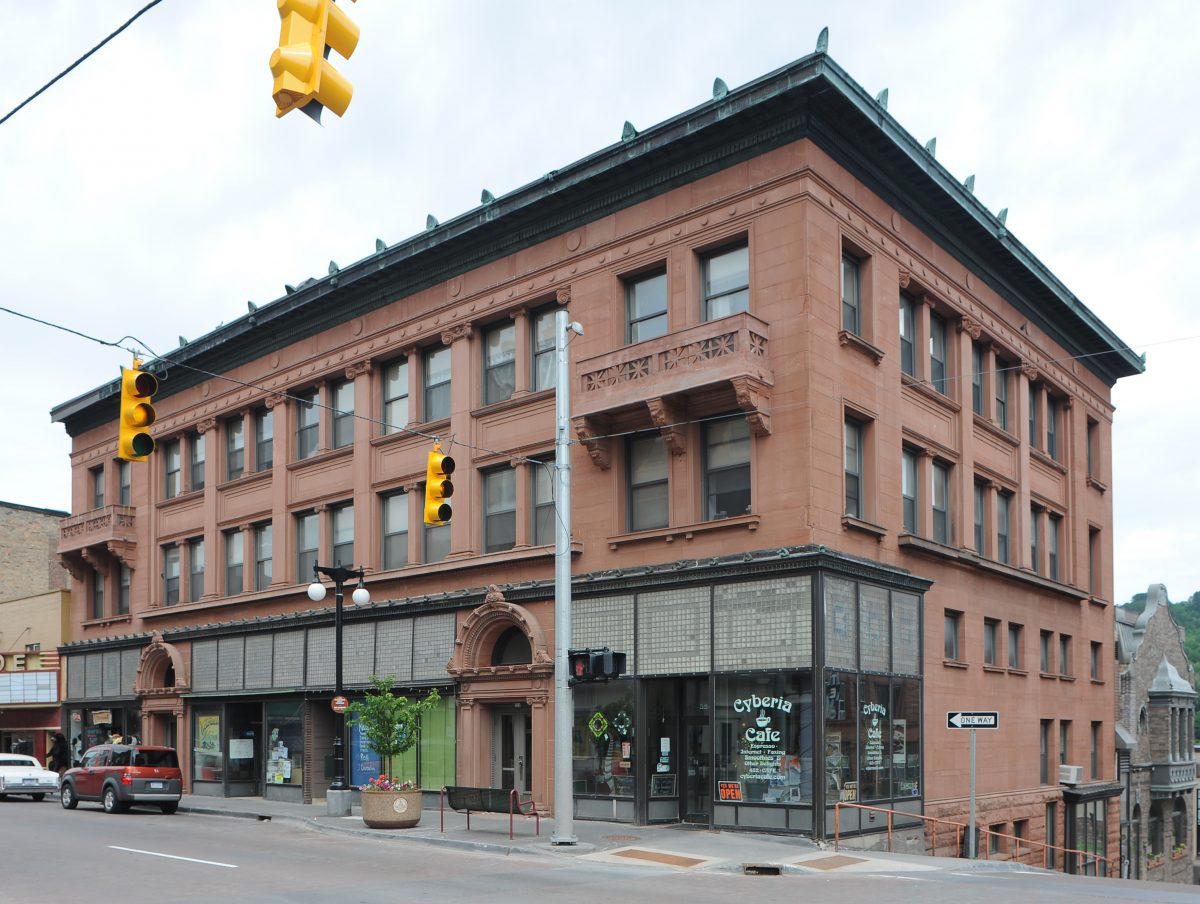 by Jeremy Rickli
Architect: Henry Leopold Ottenheimer
Location: Northwest corner of Shelden Avenue and Isle Royale Street, Houghton
Built: 1899-1900
Contractor: Paul Mueller, Chicago; local superintendent, Herman Gundlach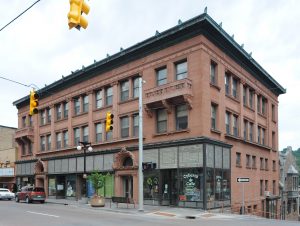 Located directly north of the Douglass House, the Shelden-Dee block was commissioned by James R. Dee and Mary Shelden in the late 1890s. The building provided elegant commercial and office space in Houghton's booming downtown.
The building is faced with Portage Entry sandstone. Three stories tall, the building measures 100′ on Sheldon and 70′ on Isle Royale St. Two-story pilasters divide the bays on the two upper stories; windows are paired in each bay. The end bays have stone balconies between the second and third floors. There are two round-arched stone entrances at ground level. In between, the store windows are mostly intact, with transom windows of Luxfer prism lights. The flat-roofed building has a copper cornice with deep overhang.
The four commercial spaces were originally occupied by (beginning on the corner) a drug store, a shoe store, a dry goods store, and a café and saloon, with a barber in the basement. Office suites were located on the upper floors. The newspaper noted that "the building will be equipped throughout with all the latest devices of a modern building and will be one of the finest in finish and construction in the Upper Peninsula." Its estimated cost of construction was $75,000.1 Businesses still occupy the street-level floor but the offices have been converted into apartments.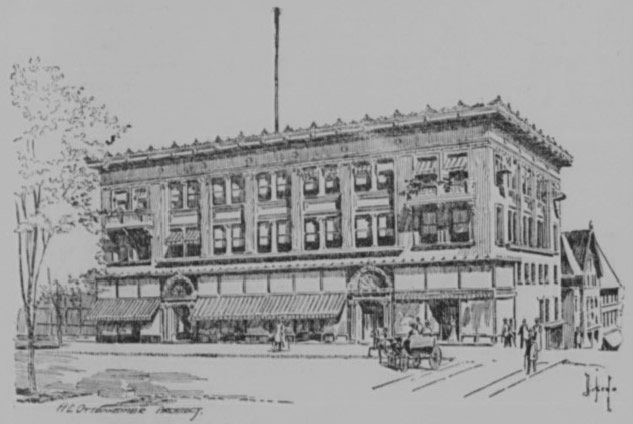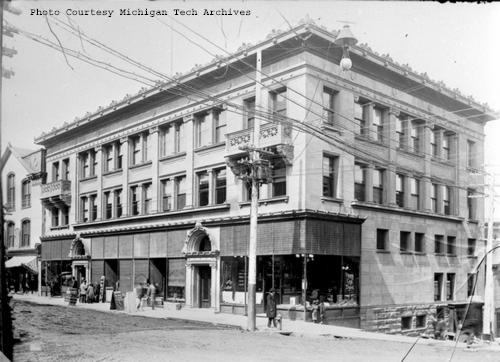 Buildings by Henry Leopold Ottenheimer in the Copper Country
Notes
"The Shelden-Dee Block," Copper Country Evening News, 6 June 1899.