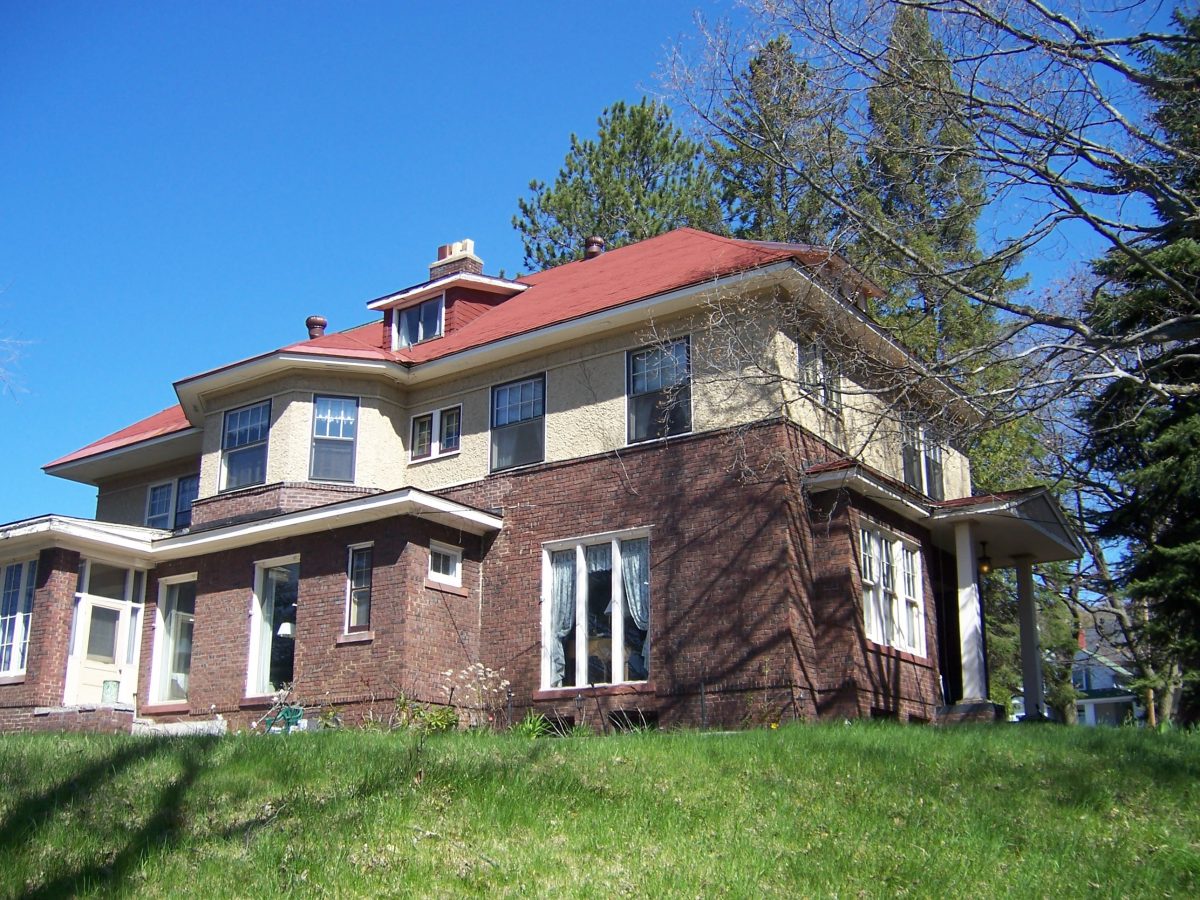 by Jeremy Rickli
Architect: Henry Leopold Ottenheimer
Location: 108 Center Street, Hancock
Built: 1909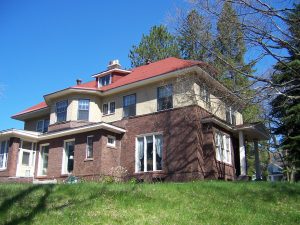 The Harris House was constructed for Samuel B. Harris and his son, John Harris.1 Cornish-born Samuel Harris was superintendent of the Quincy mine from 1884-1902 and was succeeded, briefly, by his college-educated son, John. The two men shared the house.
The building is located on the top of a bluff that overlooks the Portage Canal, and sits on a large plot, whereas the surrounding buildings were constructed very close to one another. The house shows some Prairie-style influences in its broad roof, low profile, and overhanging eaves. The first floor is brick, while the second story is finished in a contrasting stucco. The plan is very asymmetrical, especially the offset hall, with rooms flowing from one to the other.2
Buildings by Henry Leopold Ottenheimer in the Copper Country
Notes
Aucutt, 8.
Gundlach Collection, 85H, MTU Archives.