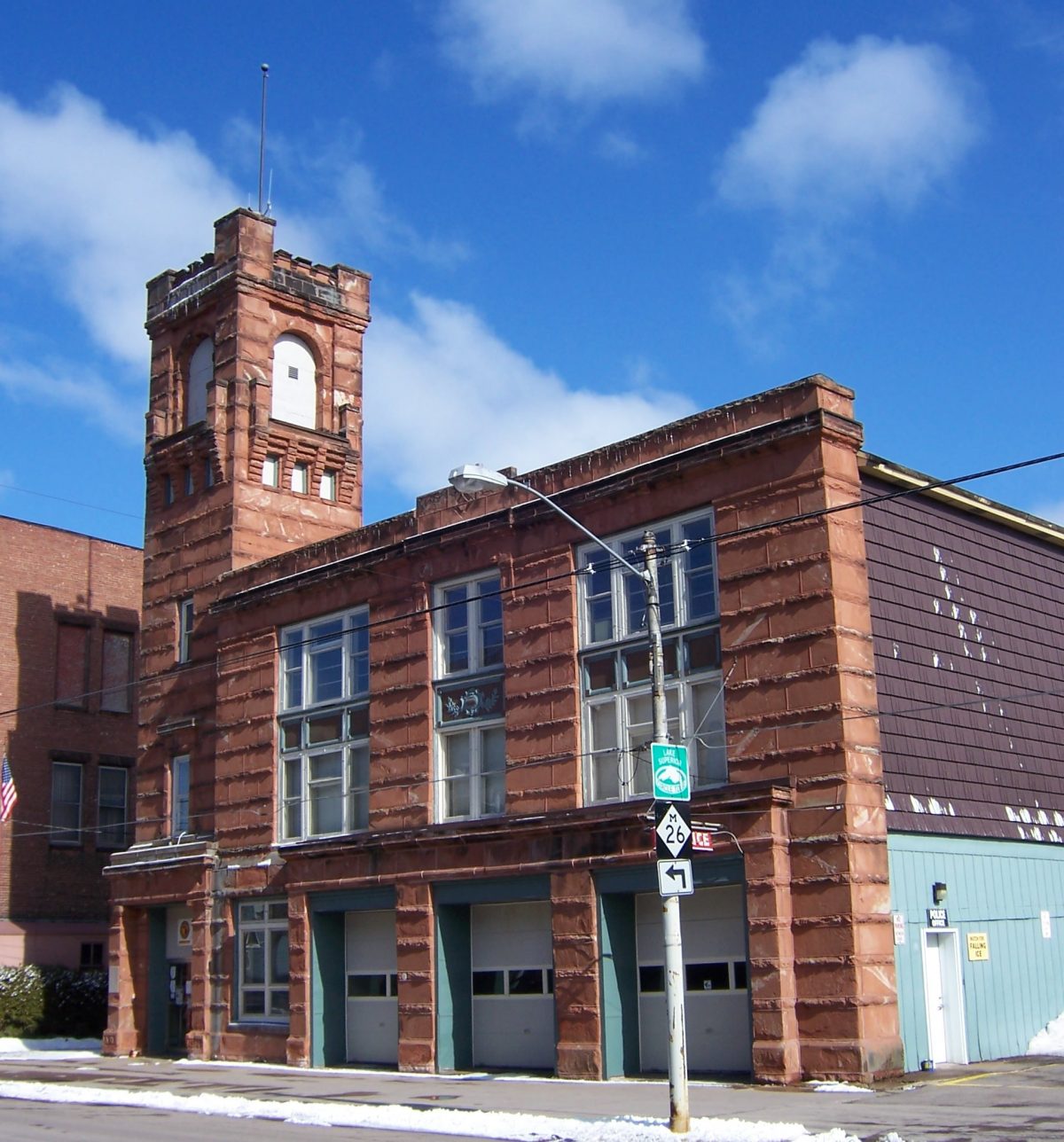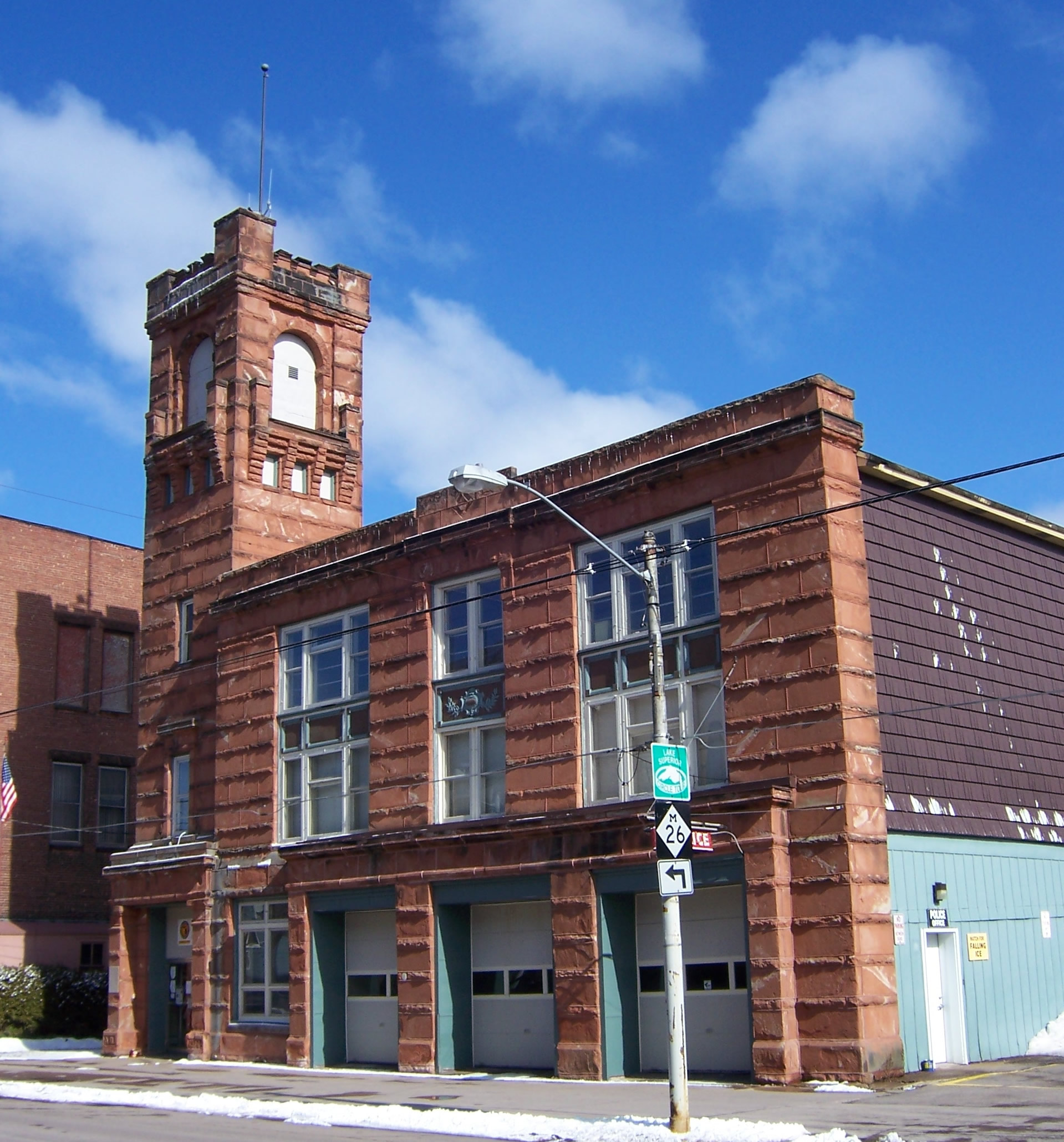 by Morgan Davis
Architect: Fred Maass
Location: Hecla Street, Laurium
Remodeled: 1914
Contractor: Chatel & Vairo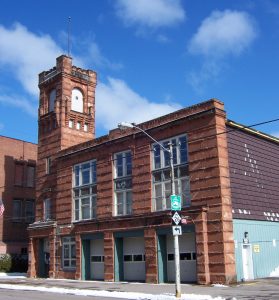 In 1899 the recently incorporated village of Laurium built a new village hall, a two-story building with false front. Fifteen years later, the village decided on an expansion and remodeling, and hired Fred Maass to prepare the plans. It is the only credit found of his solo work. The bid was awarded to Chatel and Vairo, contractors, for the sum of $7,990. The renovated building was dedicated on November 24, 1914.1
The original brick-veneered front was redone in Jacobsville sandstone; wide smooth-faced courses alternate with thin rough-faced ones. The second- and third-floor windows are arranged in three bays, separated by spandrel panels. At ground level are three vehicle doors. On the north side of the existing hall, the renovation included a two-story addition which measured 13'x 60' with a crenellated four-story tower. The Michigan Conractor and Builder said that the new addition would contain the offices of the clerk, marshal, treasurer, and secretary of the water board, as well as the council chambers.  In the rear of the building was the jail.  On the second floor, above the fire station, were dormitories.2 The sandstone was reused from village gutters, which had been replaced with concrete.
Buildings by Maass, et al., in the Copper Country
Notes
Clarence J. Monette, Laurium, Michigan's Early Days (privately printed, 1986), 35-42.
Michigan Contractor and Builder, 7, No. 49 (23 May 1914): 9.