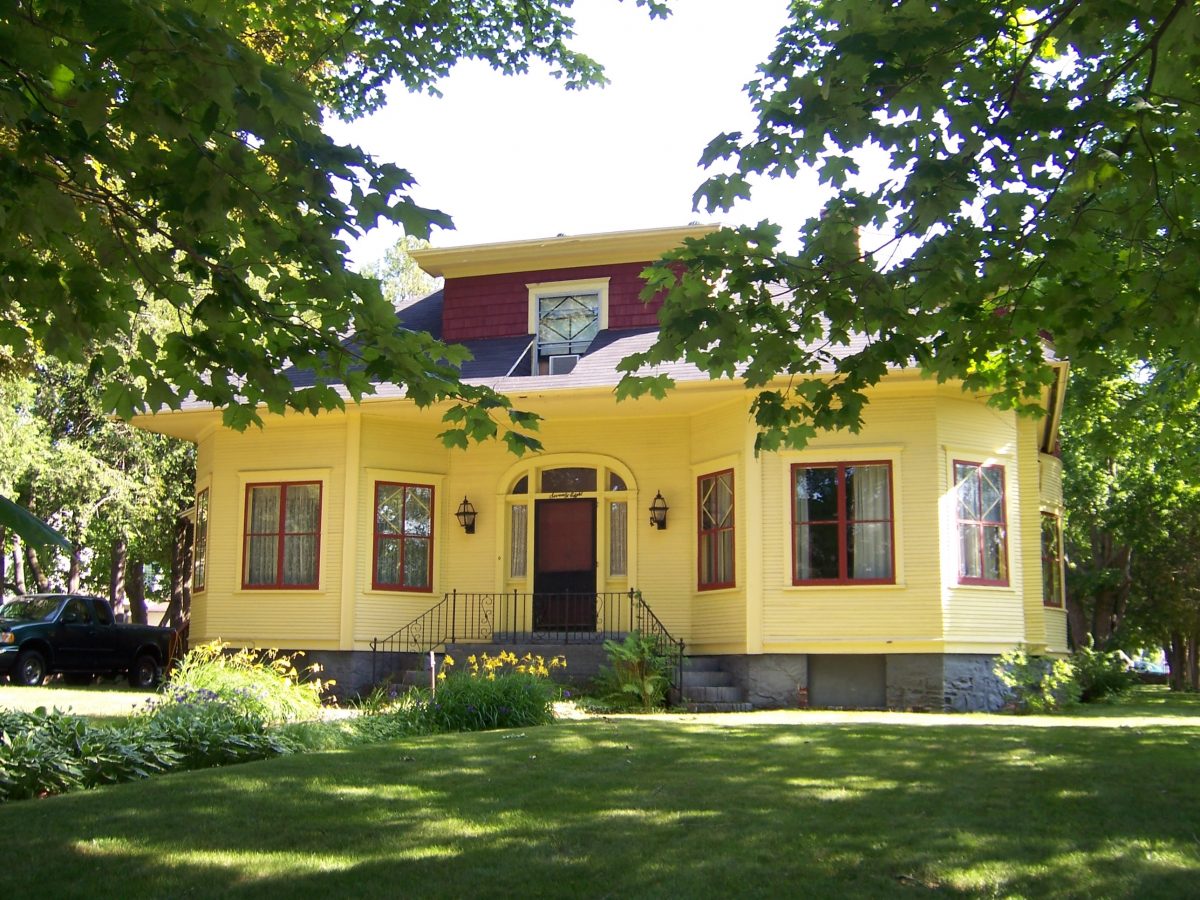 by Morgan Davis
Architect: Maass Brothers
Location: 78 4th Street, Laurium
Built: 1906-07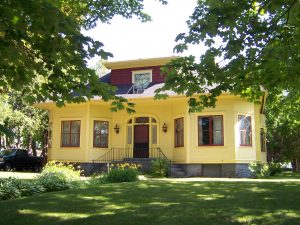 J. H. Lathrop, Calumet & Hecla's chief clerk, commissioned this 47' x 64' house in 1906 but did not live to see its completion. The Colonial Revival-style house was two-and-a-half stories tall with a two-story portico. A one-story porch wrapped around the front. Two-story bay windows flanked the portico. The wood-frame house, sided with clapboard, was built on a stone foundation. It was noticeably similar in appearance to the Hoatson House.
The first floor featured a grand reception hall, 14' x 22' with a fireplace at the far end, finished in mahogany with a beamed ceiling. The first floor also had a reception room, library, den, dining room, kitchen, and pantries. The second floor contained four bedrooms, two bathrooms, a sewing room, and a dressing room. The third floor had four bedrooms, a bathroom, a "cedar room," and storage spaces. The house was estimated to cost $25,000.1
Construction was completed after Lathrop's death; the Guck family were later residents. At some point, the second and third stories were removed. The building is now one-and-a-half stories with a large shed-roofed dormer.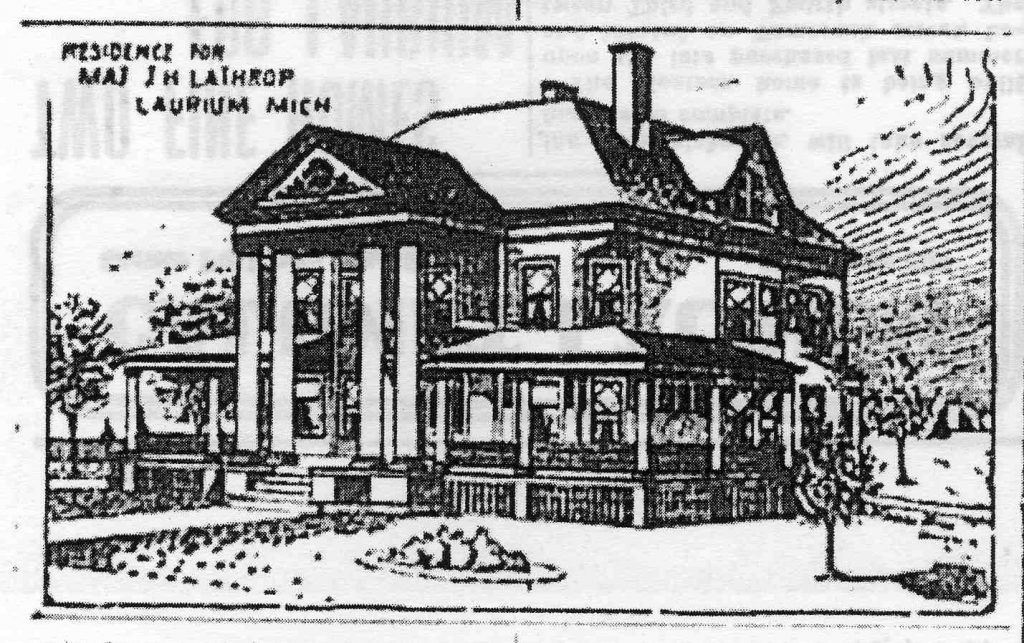 Buildings by Maass, et al., in the Copper Country
Notes
"Two Fine Homes for Laurium," Daily Mining Gazette, 23 December 1906. "Three Beautiful Laurium Homes," Daily Mining Gazette, 11 May 1907.