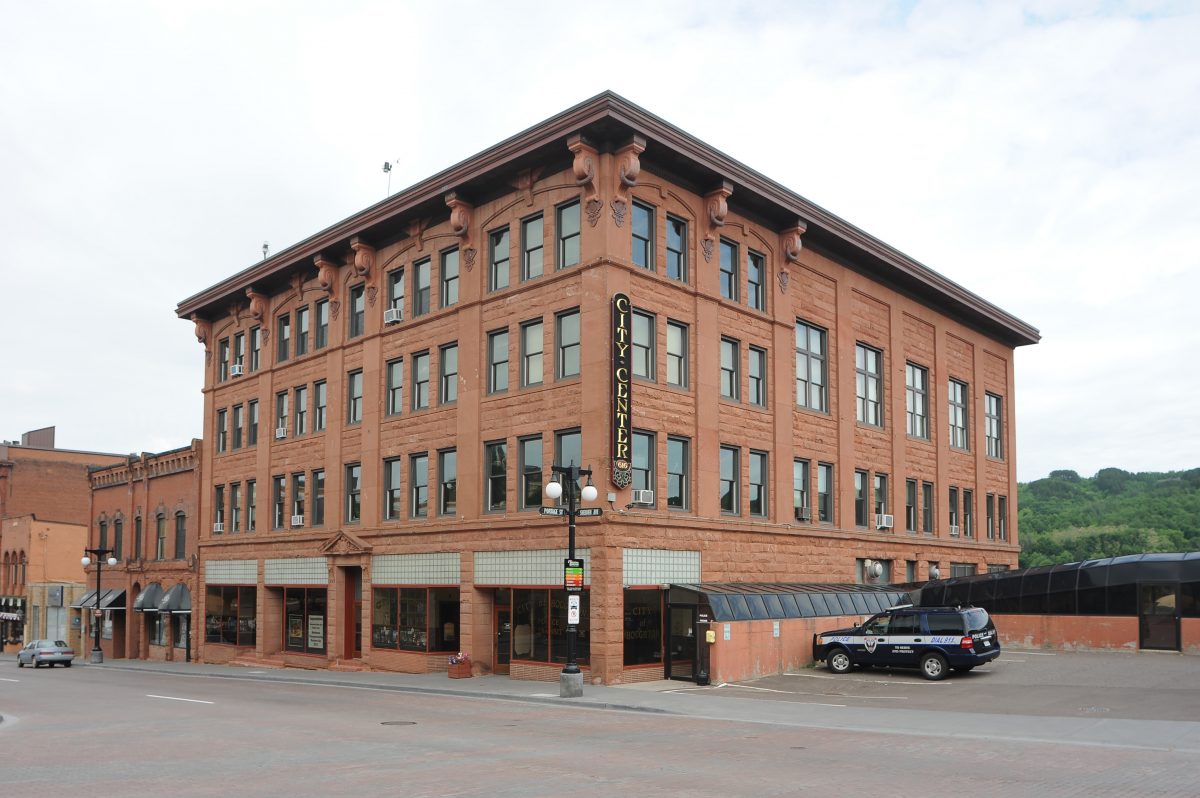 by Morgan Davis
Architect: Maass Brothers
Alternative Name: City Centre
Location: 616-618 Sheldon Avenue, Houghton
Built: 1910
Contractor: Herman Gundlach1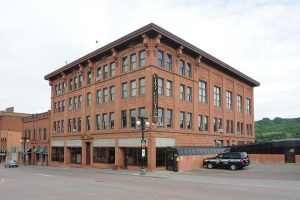 The four-story building is faced with Jacobsville sandstone. Smooth-faced pilaster-like elements are set off against the rough texture of the rest of the wall. Windows are grouped into threes across the front, except for the center bay, which is only one window wide and has a handsome pedimented doorway at ground level. The wide cornice is supported by oversized brackets. Masonic emblems decorate the frieze between the brackets and the pediment of the doorway. The Masons occupied the third and fourth floors, with a large dining room on the east and a theater on the west. Ground-floor retail and second-floor office rental spaces generated income to support the building. The building is now occupied by Houghton city offices and other offices as well.
Buildings by Maass, et al., in the Copper Country
Notes
Gundlach Collection, 87C, MTU Archives.