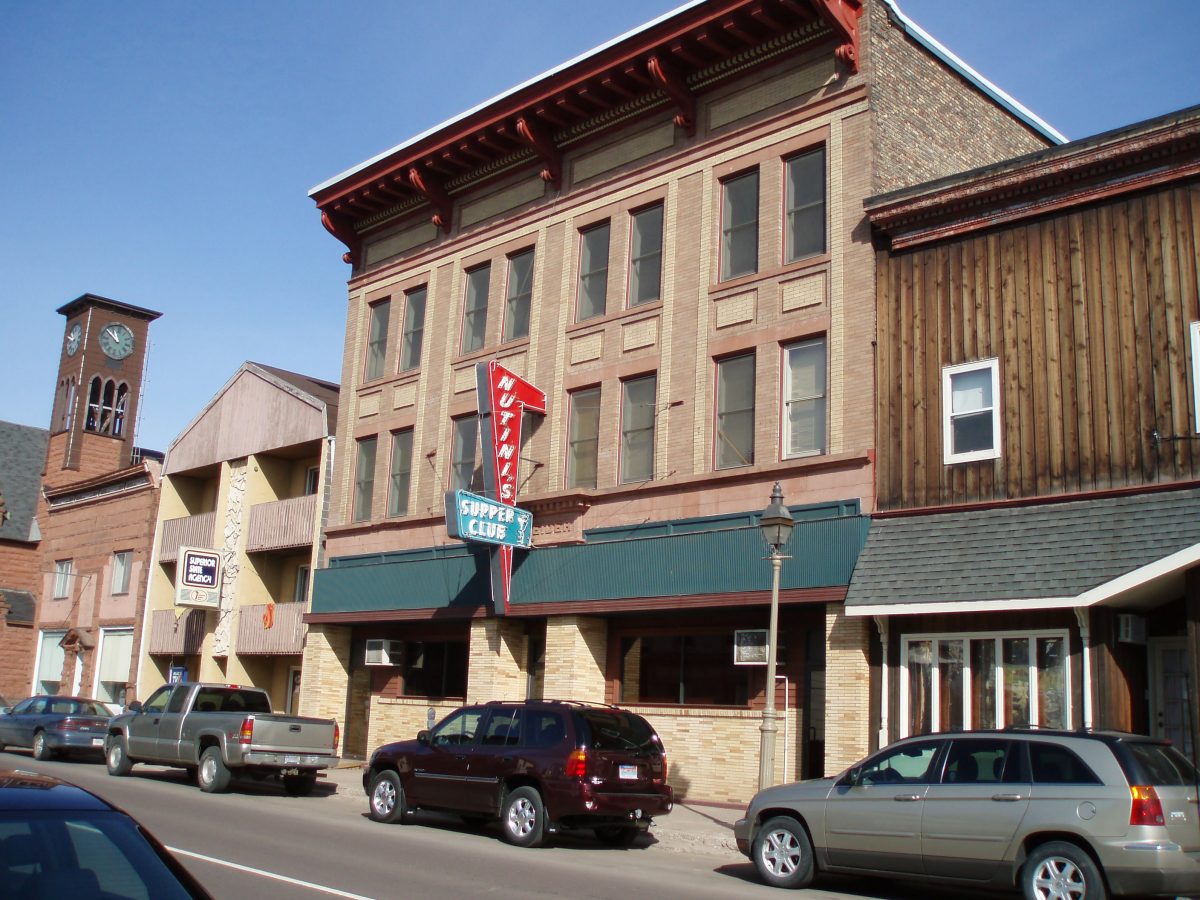 by Joe Lukaszewski
Architect: Hans T. Liebert
Location: 319-321 Quincy St. Hancock
Built: 1906
Contractor: Herman Gundlach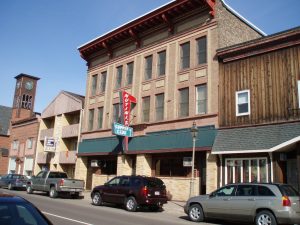 This three-story brick building was constructed for Joseph Schneider of 317 Harris St., East Hancock, who owned a saloon on the first floor. The first-floor storefronts have been altered; the drawings indicate they would have been sandstone. The second and third stories have four bays of paired windows, with raised brick panels on the spandrels between the stories. The strong cornice has dentils, modillions, and brackets with raised brick panels on the frieze between the brackets. The newspaper noted: "The structure is not only well constructed but is also modern in every respect and the arrangement is all that could be desired by those looking for comfort and convenience." 1
The first floor was a side-by-side two-store layout.2 The store at 321 Quincy was home to the Schneider Saloon; 319 was the location for Frank James insurance Agency. The second and third floors held identical apartment layouts. Entering the stairs from the center of the building, going left or right brought you into identical (mirrored left to right) apartments. They have two bedrooms in the back, then a bathroom, in front of that is a kitchen with an elaborate pantry, seen also in the Bosch Building apartments. Each pantry has two floor-to-ceiling sets of shelves, a bread box and flour bin. Liebert seems to have put quite a bit of attention into these, as they usually take up at least half a page in his plans. Beyond the pantry was a living room and a parlor separated by an arched doorway.
This building is now the home to Nutini's Supper Club, but the name Schneider still appears above the entrance, in the sandstone belt course behind the Supper Club sign.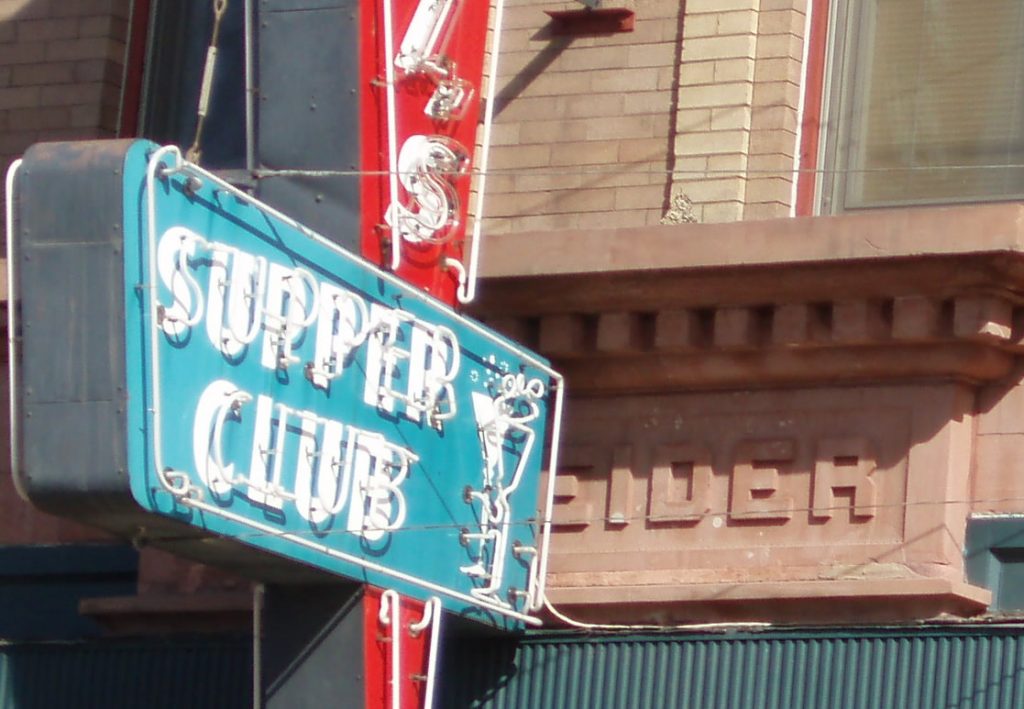 Buildings by Hans T. Liebert in the Copper Country
Notes
"Schneider Block Nearly Finished," Daily Mining Gazette, 1 December 1906.
Plans in Gundlach Collection, 85U, MTU Archives.